Dear Bitruers,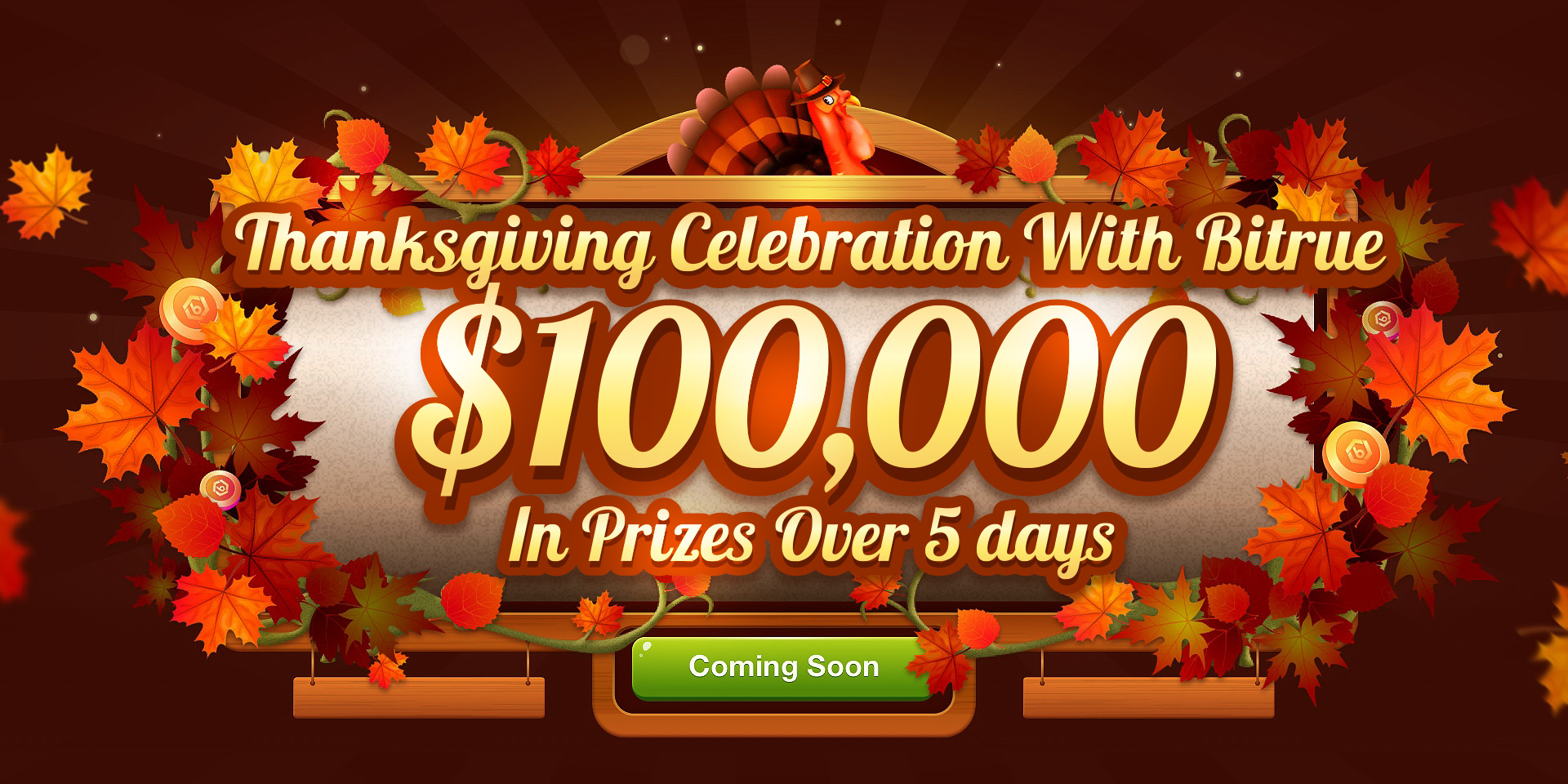 Starting from today and lasting until November 28 you will be able to collect tickets to use in our Thanksgiving giveaway. To collect tickets all you need to do is link your Bitrue account to your Twitter account and then start collecting likes on tweets. For every 10 likes you receive you will be able to spin one time.
You'll also be able to earn a ticket if you invite a friend to sign up using your referral link, and we're giving everyone a first ticket as a bonus just for having an account with us.
On November 24 you'll be able to start using your tickets through five days of giveaways, with a different coin being available to win every day: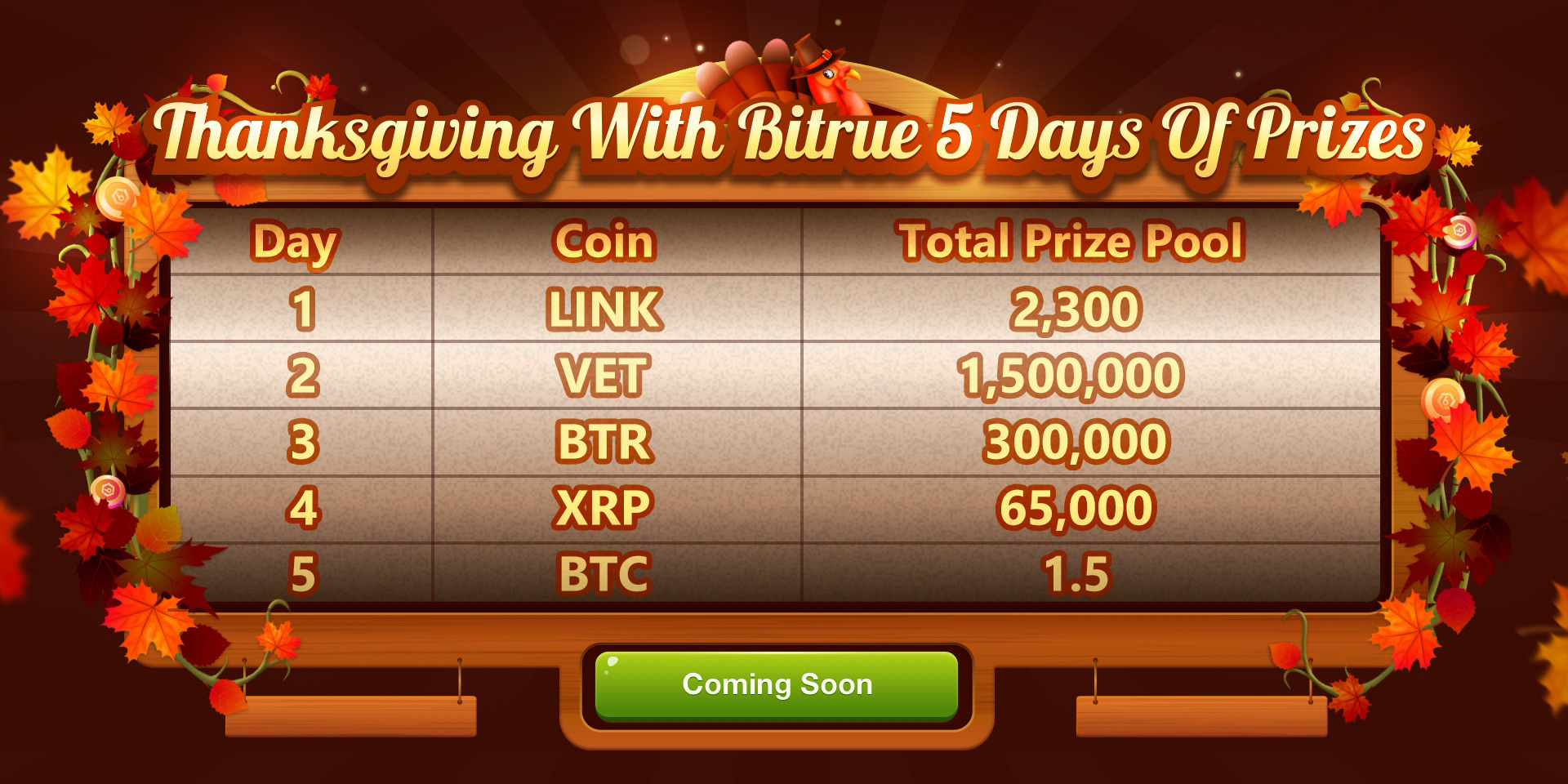 To see all the details and to get started farming for tickets, please take a look at our Official Thanksgiving 2020 Event page.
We wish all the best to our American friends and everyone around the globe during this time. We hope that whatever the situation is in your country, you will have the opportunity to meet or speak with loved ones during this time and share joy with each other.