Dear Bitruers,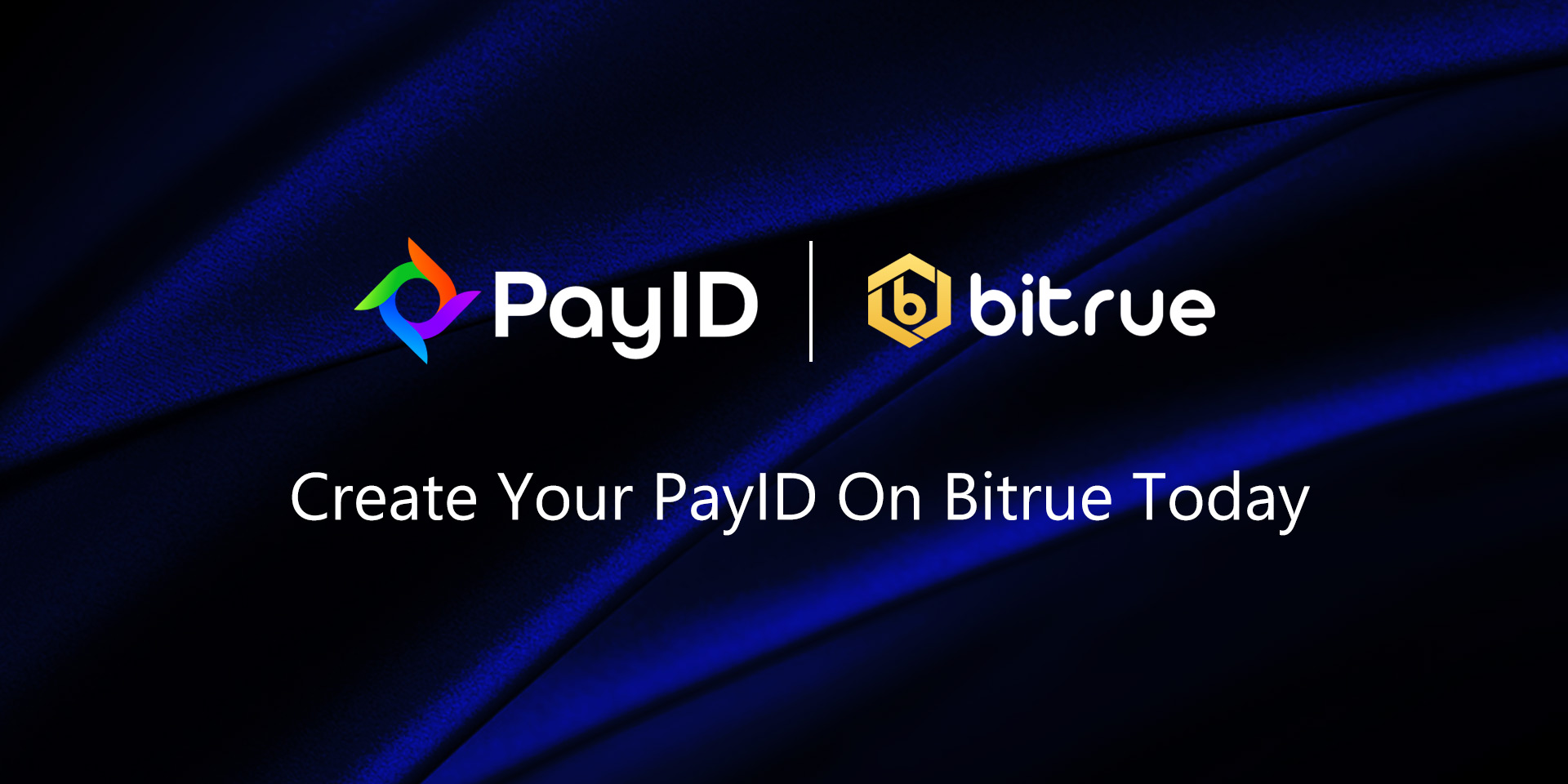 PayID has now officially launched on Bitrue!
PayID is a fantastic service coming from the Open Payments Coalition, of which Bitrue is a founding member. You can think of it like an email address but for money instead of mails - when you want to receive coins from somebody, you just ask them to send the coins directly to an address like example$payid.bitrue.com. The days of sending over long wallet addresses will soon be gone, and you won't need to remember to add a tag anymore either when you send with PayID. Your new address is simple, memorable, and can easily be shared among your friends or business customers.
Initially Bitrue supports PayID for XRP transfers, with plans to add support for more coins in the future.
There are two exciting functions that you can try out today:
1. Register your very own PayID address on Bitrue
To get started just head on over to the Deposit page on Bitrue, select XRP, select PayID, and then enter the PayID address that you wish to use. This address will be used across ALL currencies, and cannot be changed in the future. Please consider your address carefully and double check to make sure you typed it correctly!
2. Send and Receive XRP Using PayID
Now that your PayID has been set up you can start using it to send and receive XRP on Bitrue. Using an alternative service that also supports PayID, just enter your address as the target destination and discover how easy payments can be.
Bitrue will also be conducting a very simple demonstration of how it works during the UBRI connect event on October 12th at 17:50 UTC. If you wish to tune in, make sure you register in advance.

NOTE: Due to circumstances beyond our control, we are unable to offer PayID services to users in Australia.