Dear Bitruers,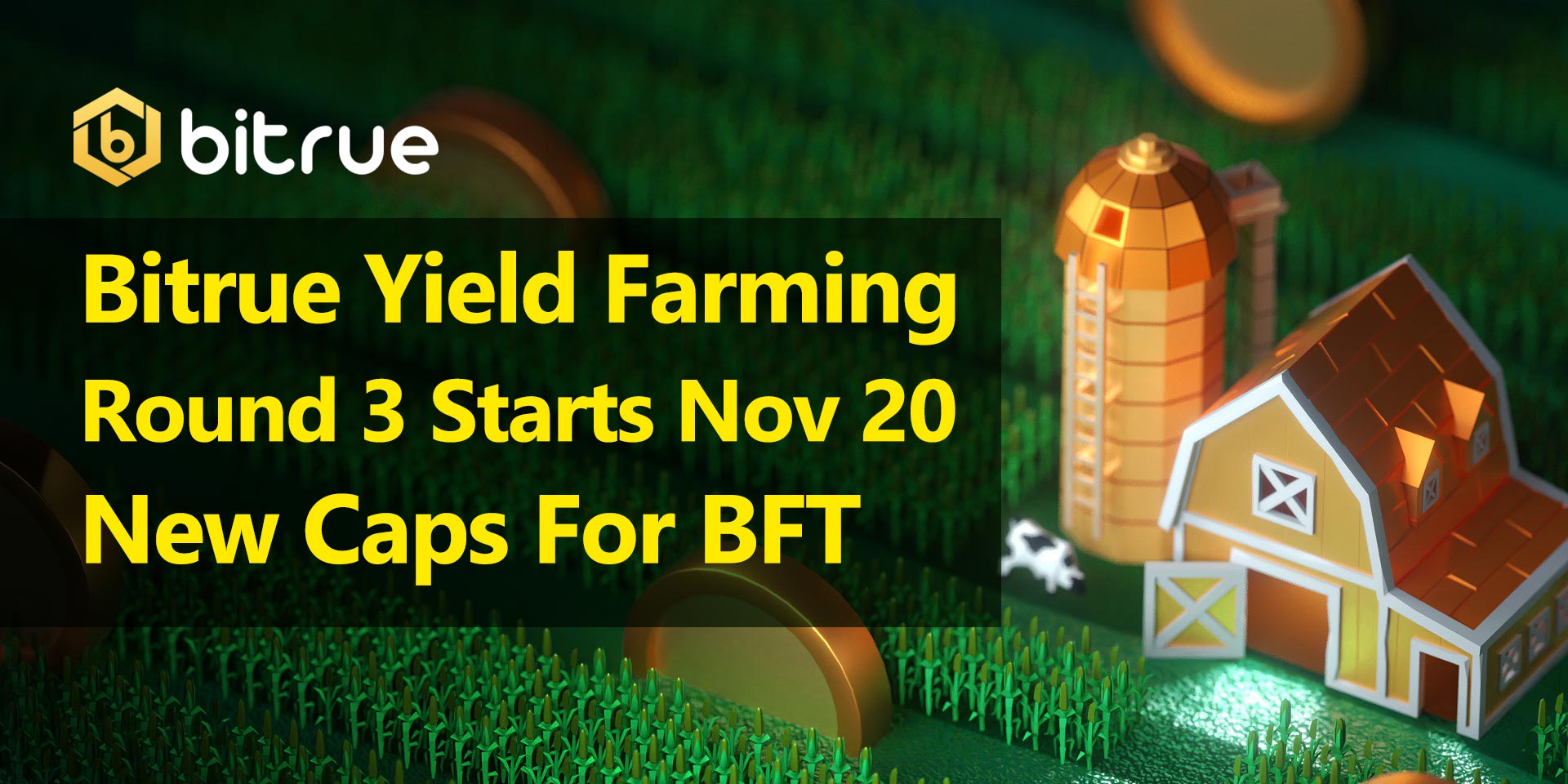 The caps for the second round of our Yield Farming investments have just concluded, and it's resulted in a huge uptrend in the demand and price for both BFT and BTR! To keep the momentum going we want to get the next round online ASAP, so we are happy to announce that round 3 of Yield Farming investments will go live on November 20th at 10:00 UTC! The exact caps and coins that will be involved remain a secret for now, but we will share the details soon.
In addition to their function in Yield Farming, we are also continually building up more and more utilities for our BTR and BFT tokens, which we plan to share very soon. In the meantime, if you wish to learn more about how Yield Farming works then we invite you to consult our previous article with further information.
If you wish to take part in the farming you will need to download the Bitrue app, which is available on Google Play and the iOS App Store.