Dear Bitruers,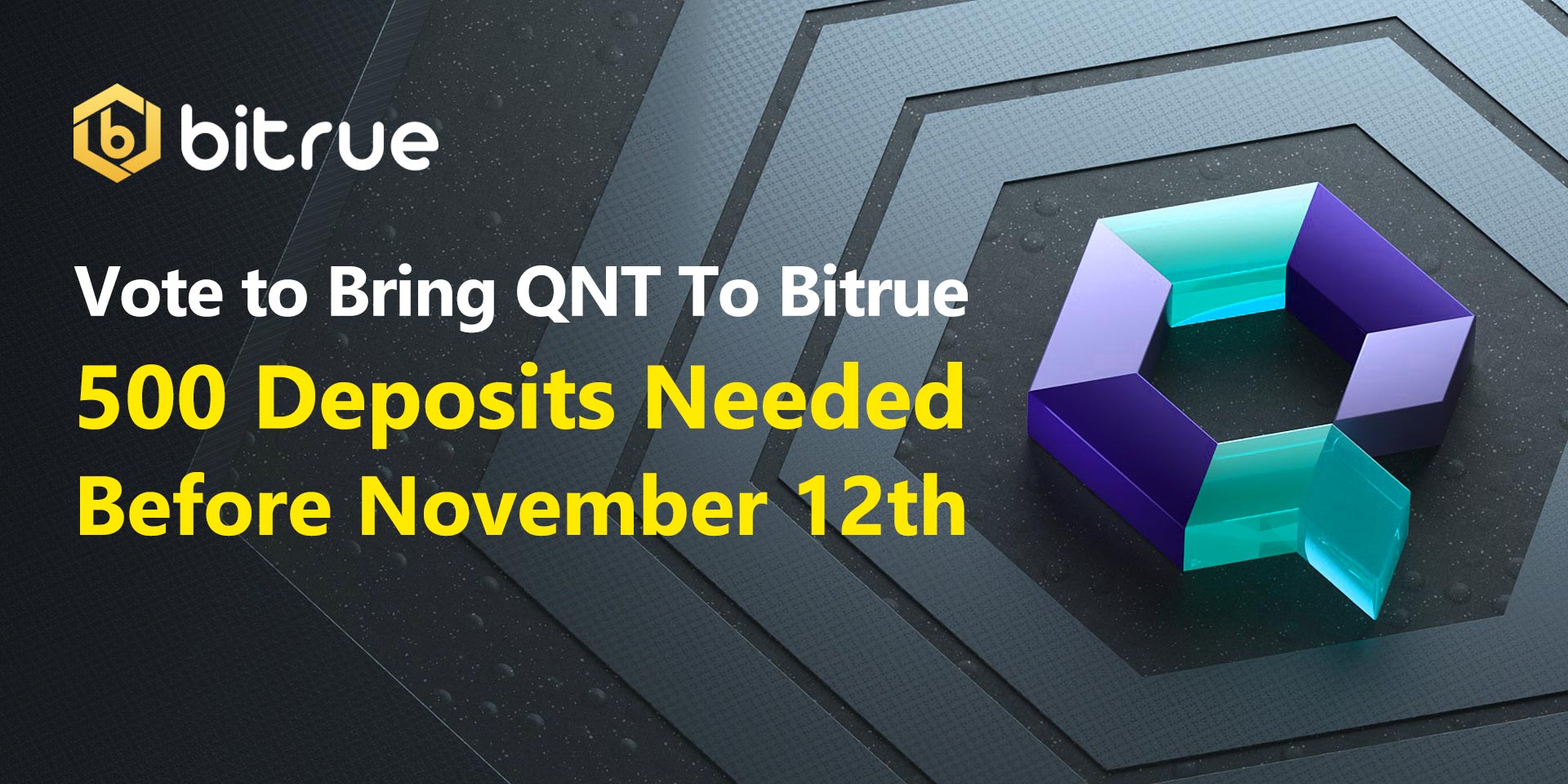 Lately we've seen a lot of groundswell around QNT from our users on Twitter and Telegram. We've decided to let the community decide the result of whether we should support this coin on Bitrue, so we have set up a simple test for the community.
We have now opened up QNT deposits on Bitrue. If 500 unique users deposit QNT on Bitrue before November 11th 23:59 UTC, then we will open up an $XRP pair for QNT on the exchange. If the target is not met then users will need to withdraw the deposits that they made.
Good luck to the QNT community!
If you are new to Bitrue, you can sign up on our registration page and then complete a deposit by visiting our deposit page, selecting QNT, and then filling out the deposit information.