Dear Bitruers,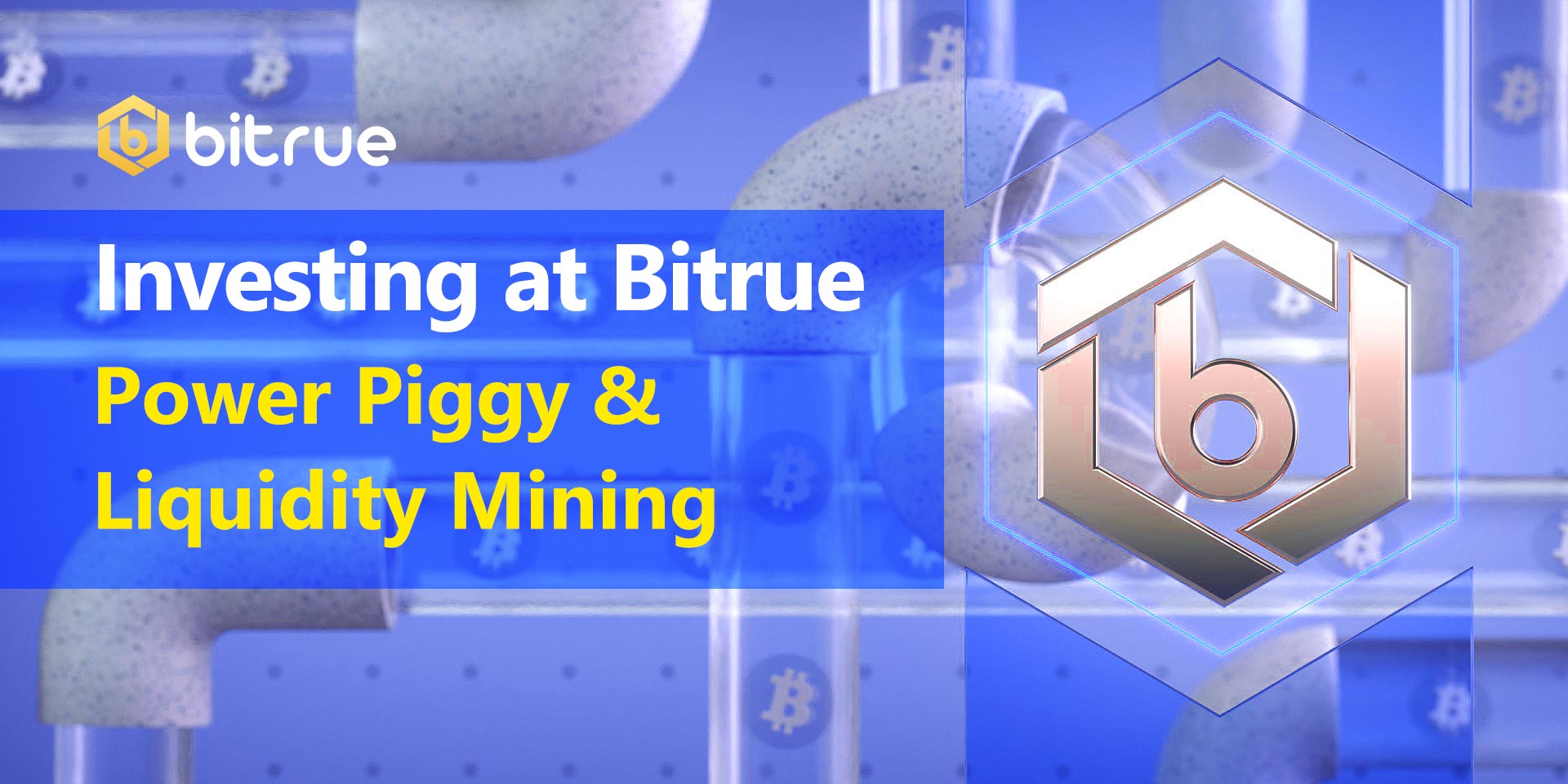 At the end of October Bitrue will be launching our brand new liquidity mining service. Have you heard about DeFi and the profits that can be made, but don't know where to start? Then you can rely on Bitrue - we will help invest your funds into DeFi protocols with just a few clicks.
Liquidity mining will be the second investment product that we release, so what exactly are the differences between Power Piggy and liquidity mining?
Power Piggy
Power Piggy is our traditional investment service which was launched in early 2019. Amazingly, Bitrue were true pioneers with this, because although investment products are now common it was the very first investment product on any cryptocurrency exchange. The concept is simple, just invest your coins and forget about them for a while. Every day you'll receive your interest paid directly into your Bitrue account, and you're free to remove the coins at any time you wish. Every day we open up two community caps for every coin which stay open until they sell out. If you find it difficult to invest some of the most popular coins, you can even hold our platform token BTR to generate a VIP cap for yourself, which will enable you to invest your coins at any time even when the caps have been sold out.
Power Piggy now supports over 25 coins with interest rates ranging from 2 to 12%. Don't leave your funds idle, make them start earning money for you!
Liquidity Mining
Liquidity Mining will be launching on Bitrue in October, and will allow you to get involved with DeFi services without having to learn the complex terminology and systems that power it. Just stake your funds for 7 days and Bitrue will handle the rest! As the interest rate is variable we cannot guarantee the return, but historically returns can reach as high as 300% APR. It's also possible, albeit very unlikely, to lose money through these investments, so we encourage everybody to only invest funds that they are willing to lose. Upon launch you will be able to invest as follows:
ETH & FNX (to receive FNX)
XRP & BFT (to receive BFT)
ETH & BFT (to receive BFT)
ETH (to receive ETH)
USDT (to receive USDT)
TUSD (to receive TUSD)
USDC (to receive USDC)
So between Power Piggy and Liquidity Mining, which service is right for you? It comes down to risk vs reward. Liquidity Mining is inherently more risky but comes with the potential for unprecedented gains, whereas Power Piggy has guaranteed returns at lower APRs.