Dear Bitruers,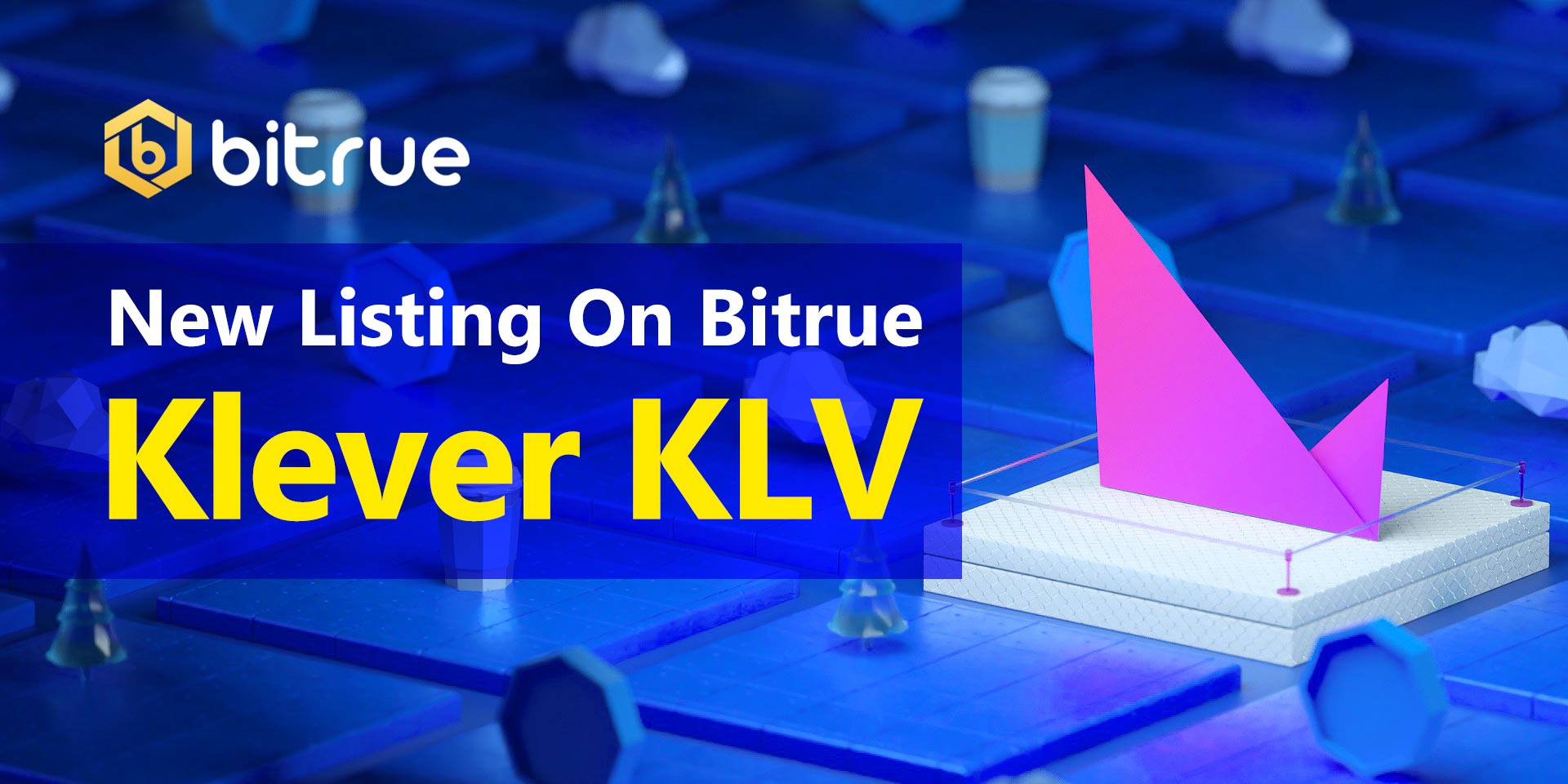 Klever KLV will be launching on Bitrue this Thursday, October 29th 2020!
Klever is a crypto wallet with a variety of built in features that make managing your portfolio easier, such as an integrated blockchain browser, support for token swaps, and a multi-account system. You can do some background reading on their official website to learn more.
Initial trading for this coin will open on the BTC and XRP pairs, with the potential for more pairs to open in the future if there is demand from the community.
We are marking this new listing with THREE (!!!) exciting events!
1. AMA with the Bitrue & Klever teams
If you have any burning questions about how Klever works or how this partnership came into being, then now is the time to ask! On October 27th we'll record an interview between the two teams where we'll be asking the questions that YOU submit via this form. We'll post the AMA session the next day so you can all see how it went down.
2. Deposit KLV & Share 1,000,000 KLV
A huge bonus of 1,000,000 KLV is going into the hands of our community, and all you need to do to grab yourself a part of it is deposit some of your existing KLV to Bitrue. The amount of this bonus that you receive is proportional to the amount of KLV that you deposit in comparison to the total amount of KLV that all our users deposit during the promotional period, so deposit more to earn more.
This opportunity is available as soon as deposits for KLV open on the 29th October, and will last until November 2nd. Prizes will be distributed by November 20th. The maximum prize that can be won by any individual user is 50,000 KLV, and prizes beneath 100 KLV will NOT be distributed.
3. Invest Klever In Lockups @ 12% APR
And finally we plan to start a special round of lockup investments just for KLV, so once you've deposited your coins you have a way to make them grow. Stake your coins for 30 days and get a handsome interest rate of 12% APR. This limited opportunity will be available starting on October 29th when trading goes live - act fast to make sure that you don't miss out.