Dear Bitruers,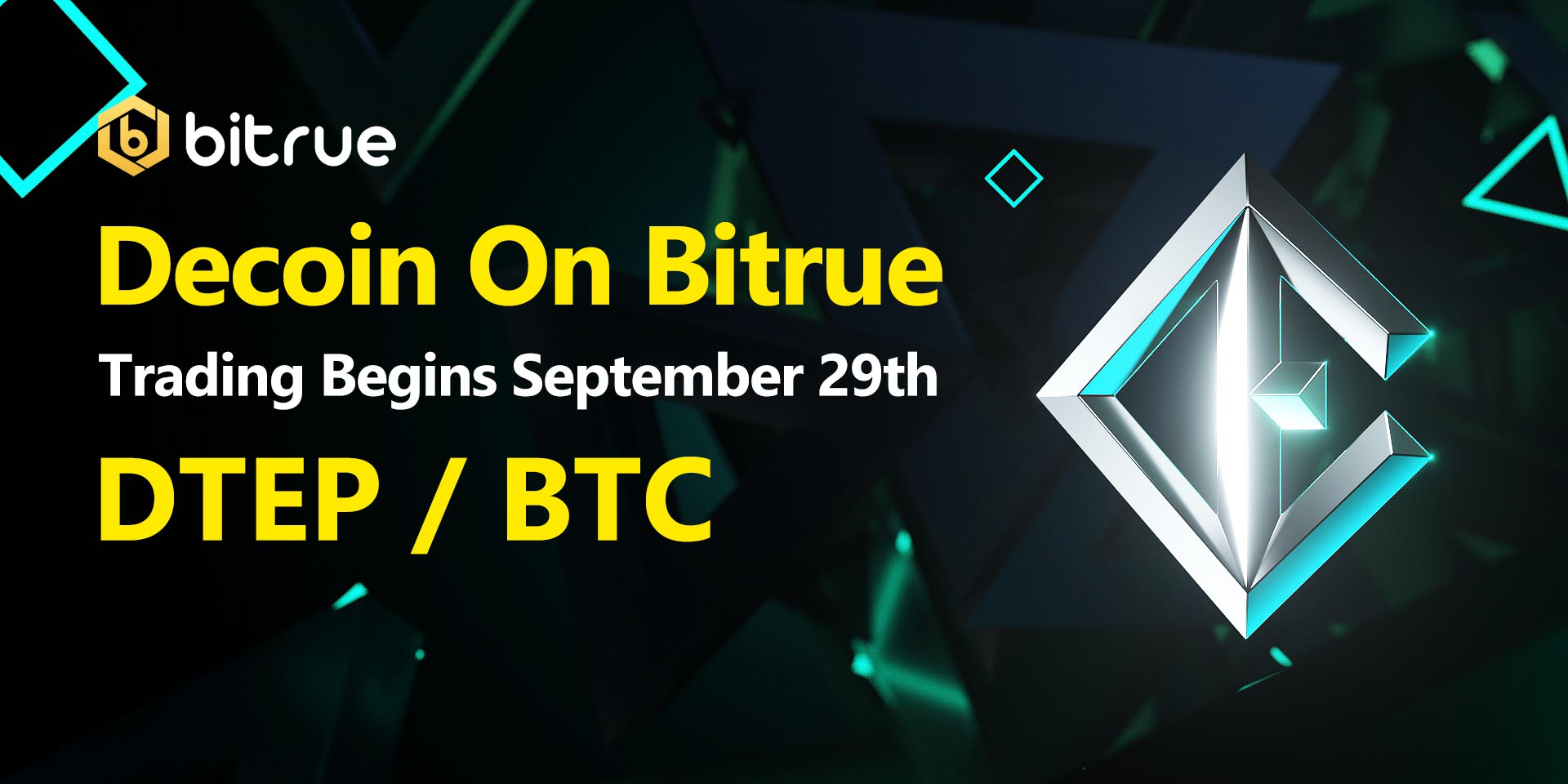 We will soon be listing Decoin DTEP on Bitrue. DTEP is the exchange token for the Decoin exchange and is powered by an independent blockchain using a PoS consensus algorithm. You can find more information about them at their official website.
Trading for this coin will begin tomorrow, September 29th, at 08:00 UTC. Initially we will be listing a BTC pair, with potentially more to come in the future.
Withdrawals for Decoin will go live one day later, on September 30th.