Dear Bitruers,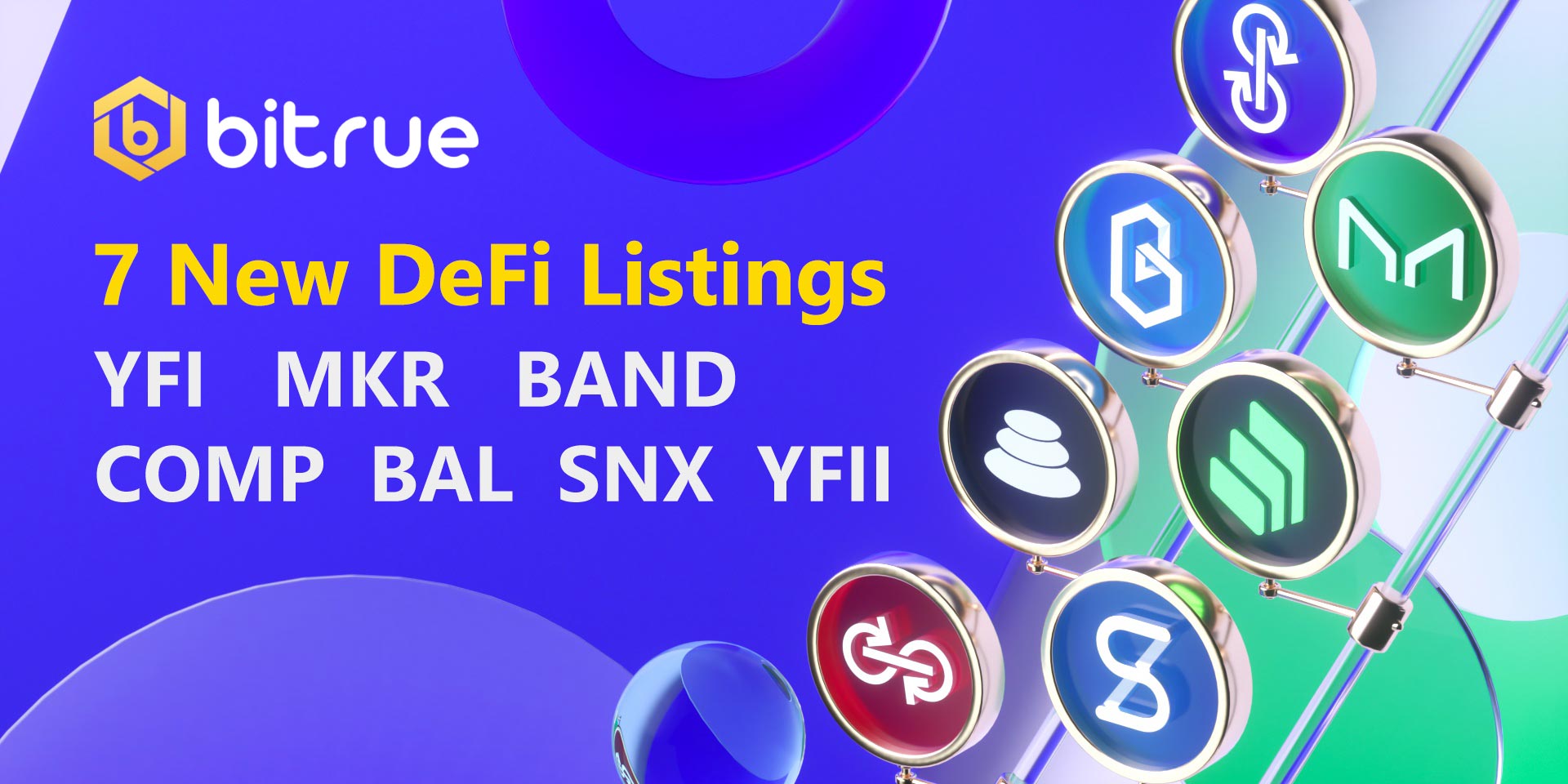 Seven new coins are now live on Bitrue:
- YFI yearn.finance
- MKR Maker
- BAND Band Protocol
- COMP Compound
- BAL Balancer
- SNX Synthetix Network Token
- YFII DFI.Money
All seven of these coins have been making waves in the hugely popular DeFi space right now, so we're very happy to be providing the opportunity for Bitrue users to get in on the action by trading for them on the USDT pair.
What's more, we have a special offer applying to all seven of these coins. For the first month, there will be 0 trading fees on all of these coins! There's really no better way for you to dip your toes into the DeFi space.
If we've piqued your interest then just head on over to our exchange page right now and start trading these coins for USDT. We've also just enabled trading on CRV on the USDT pair, another DeFi coin that we added to Bitrue recently.