Dear Bitruers,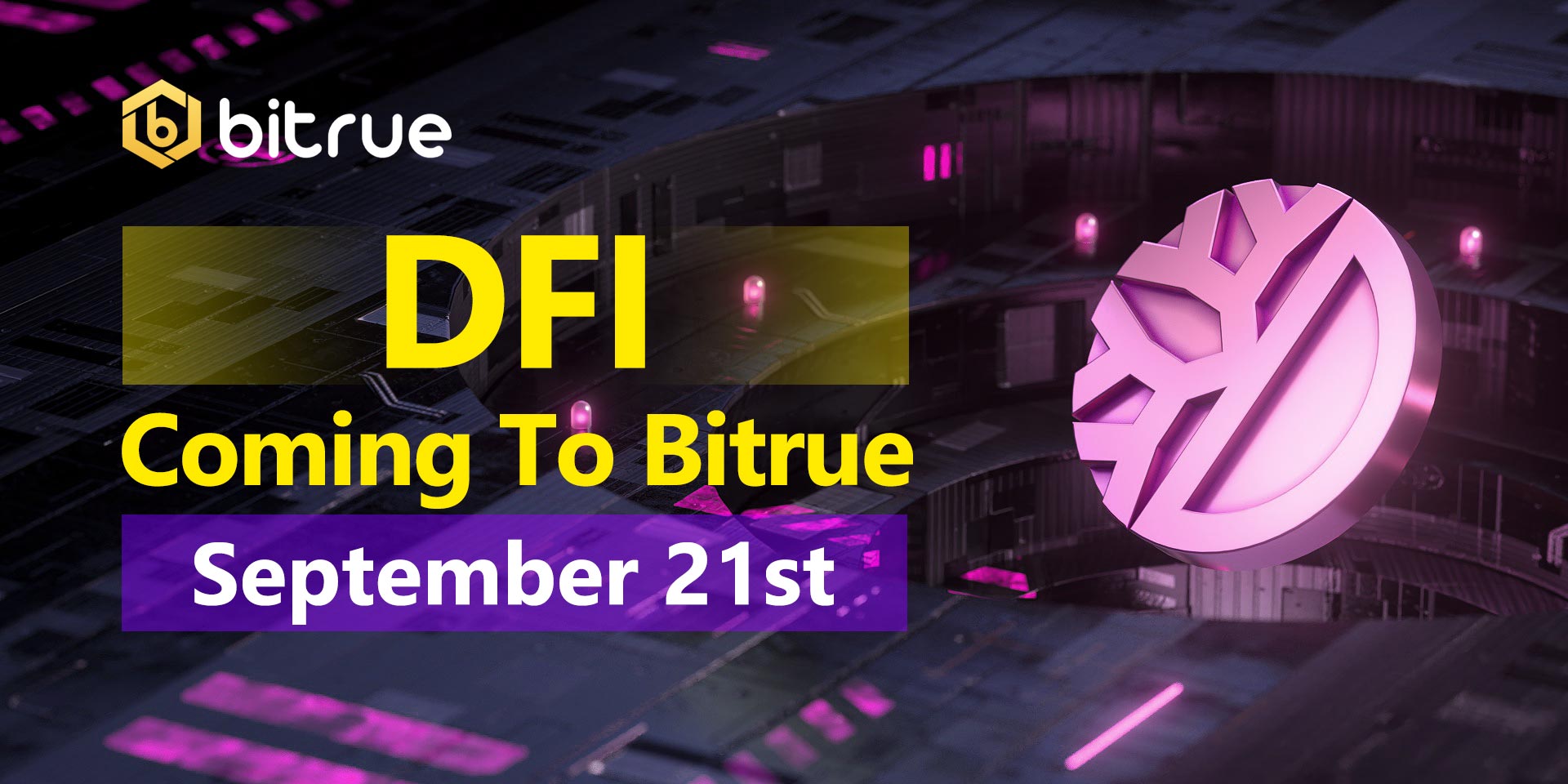 Ready for another DeFi coin on Bitrue? We're very proud to announce that the next coin coming to our exchange will be DeFiChain DFI, a coin built on the Bitcoin blockchain which was designed to provide maximum usability for decentralized dapps. You can read their whitepaper and find out more about the company over on their official website.
Trading will go live on 06:00 September 21st UTC on the BTC and USDT pairs, with withdrawals going live a day later on the 22nd.
So how are we celebrating the listing this time? We have two great activities for users to participate in that will give you an opportunity to jumpstart your DFI portfolio.
1. AMA With DFI
If you have any questions about DFI, then who better to answer them than the DFI CEO himself Julian Hosp? On Wednesday September 23rd at 07:00 UTC we'll be having an AMA session in the Bitrue Telegram group where all the questions will be coming from our dear users. Register your question in advance and you can be one of 10 winners who will win $50 each!
To submit a question, please fill out this form.
2. Grand Prize Draw
Complete the simple tasks below and we'll enter you into a grand prize draw, where three lucky winners will each win $100 of DFI each! The tasks to complete are:
1. Follow @BitrueOfficial and @defichain
2. Fill out the form here
3. Retweet our announcement
4. Reply & tag 3 friends
We'll draw the winners on September 29th, good luck to you all!