Dear Bitruers,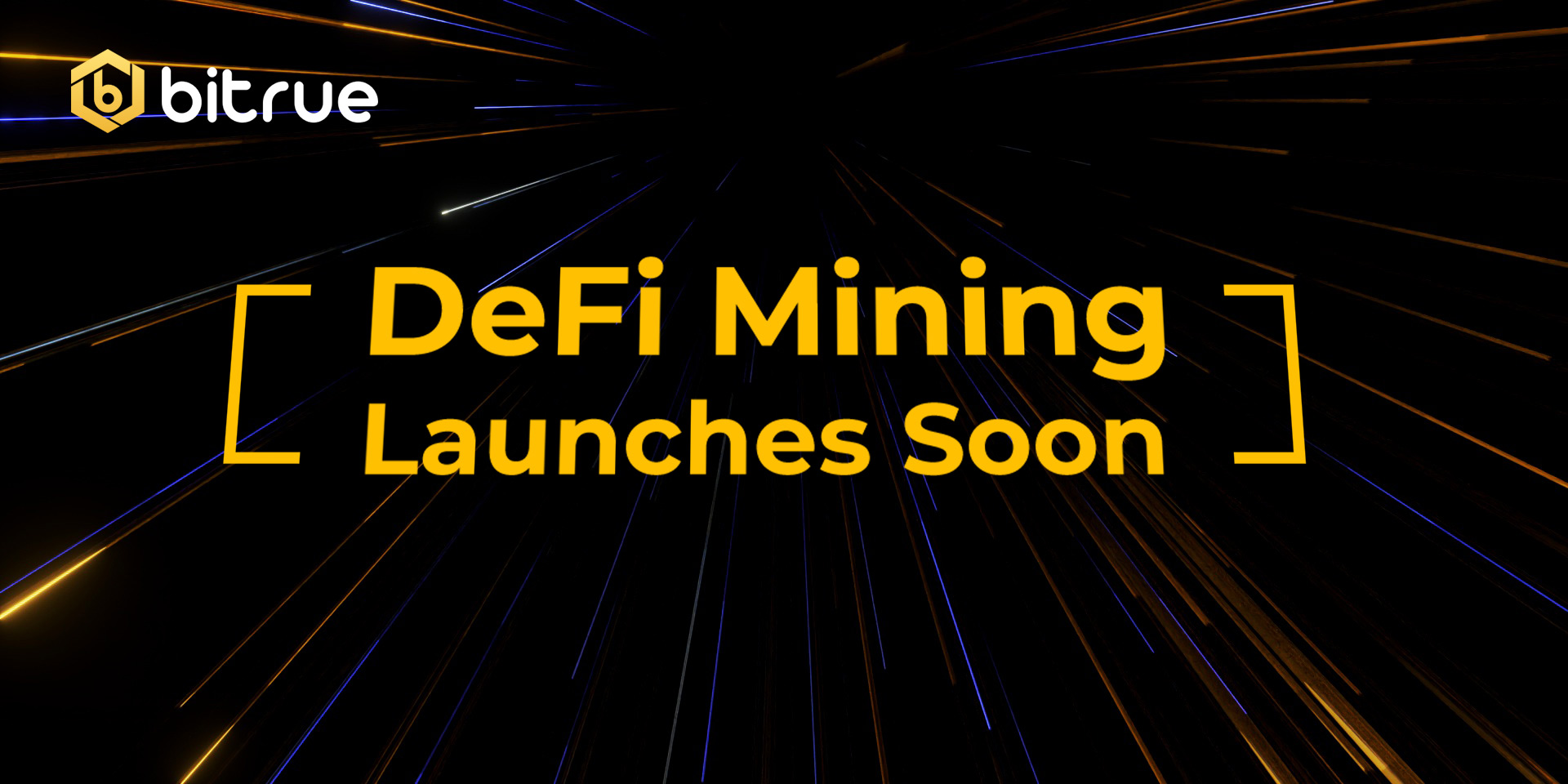 We are very close to launching our very first DeFi product - Bitrue DeFi Mining - which will enable our users to stake their coins to participate in mining activities with returns that can reach up to 200% APR. Participating in DeFi can be a very daunting and complex task if you don't know how everything works, so we have worked to make it as simple as possible with a friendly user experience and with every step happening directly on the Bitrue platform.
With Bitrue DeFi Mining you simply need to offer coins held in your account to the liquidity pools for a period of 7 days. This will work similar to a lockup investment, where the coins cannot be retrieved until the full time period has passed. The return on investment that you will receive is not know at the outset and can be very volatile, but current DeFi trends suggest that 30 - 200% APRs are likely. Please note that DeFi Mining is inherently very risky! While very unlikely, it is possible that the amount you receive back after the 7 day period concludes would be less than the amount you initially staked.
Upon launch of this feature users will be able to stake the following coins and pairs:
ETH & FNX (to receive FNX)
XRP & BFT (to receive BFT)
ETH & BFT (to receive BFT)
ETH (to receive ETH)
USDT (to receive USDT)
TUSD (to receive TUSD)
USDC (to receive USDC)
Bitrue DeFi Mining will go live before the end of October 2020.
We also plan to open a feature at a later date which will allow you to stake your BTR in order to mine new tokens that are set to be listed on Bitrue. This new use-case for BTR will be 0-risk, and will simply require you to stake your BTR for a period of time in order to receive coins. Look out for this feature coming soon when new coins hit the Bitrue exchange.