Dear Bitruers,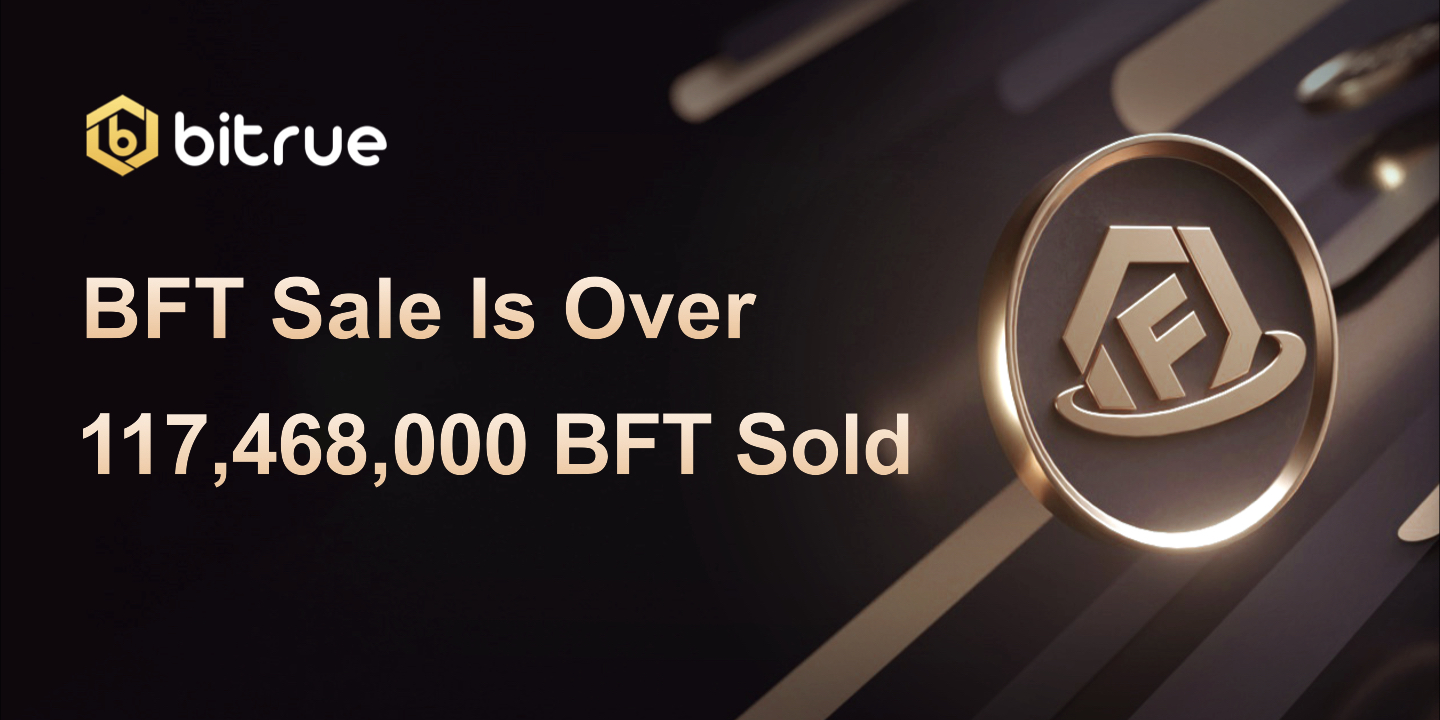 After a week on the market, we are happy to announce that the Bitrue Finance Token pre- and public sales are now over! Although not all of the 150,000,000 of BFT that had been earmarked for sale have been bought yet, we have ended the token sale early. We have taken this decision as a way to bring extra value to the users who have already participated, as we plan to burn the portion that is unsold, thereby increasing the value of the BFT that remains.
In total 117,468,000 BFT was sold. Anybody that purchased during the pre- or public sale will find that their BFT has already been deposited into their account, along with any extra BFT received through our various bonus campaigns. We still need some time to calculate the bonuses received as a result of referrals who purchased in the sale however - those rewards will be going out on September 11th.
The burn for the unsold coins will happen by the end of September, and we will make a public announcement when it has been completed.
Trading for BFT will be available very soon - stay tuned to our Twitter account @BitrueOfficial where we'll reveal the exact date before long!