Dear Bitruers,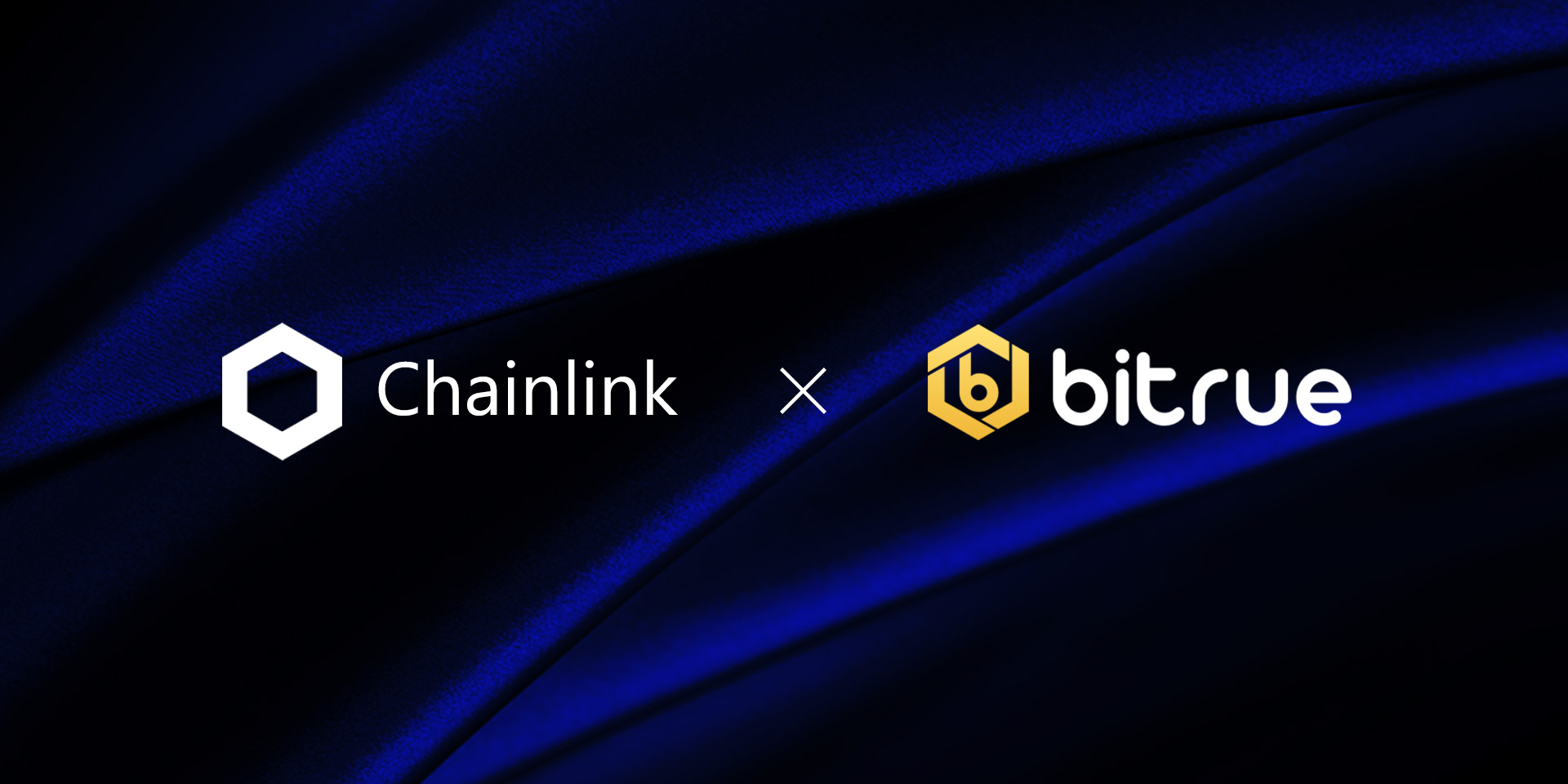 We're very excited to announce that we have successfully integrated Chainlink's live Price Reference Data into our platform, which will ensure that the prices we quote in our most sensitive features, such as Bitrue Loans, will always be completely fair and accurate. We conducted a deep investigation into numerous third parties who could potentially help us fulfill this requirement, and ultimately decided on Chainlink as they have proven themselves to be the most manipulation-resistant source of accurate cryptocurrency price data, thanks to their decentralized architecture, public auditability, and use of premium data sources.
As Chainlink stores price updates directly on the Ethereum blockchain, users can now independently verify the current price that's being referenced when determining loan collateralization. This allows all users to check whether their loan was issued for the fair amount and if their position was rightfully liquidated or not. We encourage everybody to check out Chainlink's public visualizations to monitor the price feeds in real-time.
Accurate data is critical to providing a safe and fair service with Bitrue Loans, as slight inaccuracies or manipulations can mean the difference between a loan getting liquidated or continuing as normal. Chainlink's oracles source data from premium data aggregator APIs, which aggregate prices from all centralized and decentralized exchanges with liquidity. This provides strong market coverage that adjusts for volume shifts and outliers, supplying us with a highly accurate and reliable global market price.
Onboarding Chainlink's price feeds furthers our vision of offering high-quality financial products that align with the decentralized and open ethos of the blockchain ecosystem. By using Chainlink price reference data, users no longer need to trust us when taking out loans, as they can independently check the current prices of various assets in real-time on the blockchain. This brings more transparency to the loan process, which in turn creates more reliability for borrowers.
We look forward to launching this exciting innovation in financial products built on centralized exchanges, as well as developing more solutions using Chainlink price data such as perpetual swaps and advanced derivatives products.
About Chainlink
If you're a developer and want to quickly get your application connected to Chainlink Price Reference Data, visit the developer documentation and join the technical discussion in Discord. If you want to schedule a call to discuss the integration more in-depth, reach out here.
Chainlink is an open-source blockchain abstraction layer for building and running decentralized oracle networks that give your smart contract access to secure and reliable data inputs and outputs. It provides oracles to leading DeFi applications like Synthetix, Aave, and Kyber Network; numerous blockchains such as Ethereum, Polkadot, and Tezos; as well as large enterprises including Google, Oracle, and SWIFT.
Website | Twitter | Reddit | YouTube | Telegram | Events | GitHub | Price Feeds | DeFi