UPDATE 2: As the first cap sold out so fast, we'll be opening up another bonus cap at 12:00pm UTC later today, August 6th, for 4,000,000 ADA.
UPDATE: The lockup is now live at here
Dear Bitruers,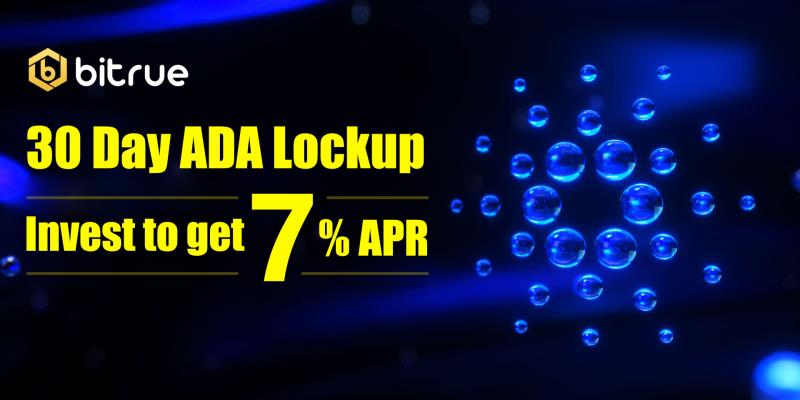 After a successful hard fork, the Cardano team have now upgraded their network to the Shelley phase, which enables them to become decentralized and improve their security. It also means that we at Bitrue will very soon be able to offer special staking rewards to our users!
We want to start rewarding our users immediately, so ahead of the official staking going live around August 18th, we will be launching a special 30 day lockup investment period starting this Wednesday, August 5th at 08:00 UTC! We're thrilled to be the first exchange to allow ADA holders to get 7% APR on their holdings over the next month.
The cap for this one-off opportunity will be 7,000,000 ADA shared across the entire Bitrue community on a first come first served basis.
Starting on August 18th*, we will also be adding ADA to our BTR lockup service at 7% APR, which will let you invest for a 30 day period at any time you desire. It will require you to stake BTR alongside it, but the BTR that you stake will also earn interest at 7.3% APR. BTR Lockups are currently available to use with XRP, ETH, USDT and BTC.
*Please note that this date is based on current estimates from the Cardano team and is subject to change