Dear Bitruers,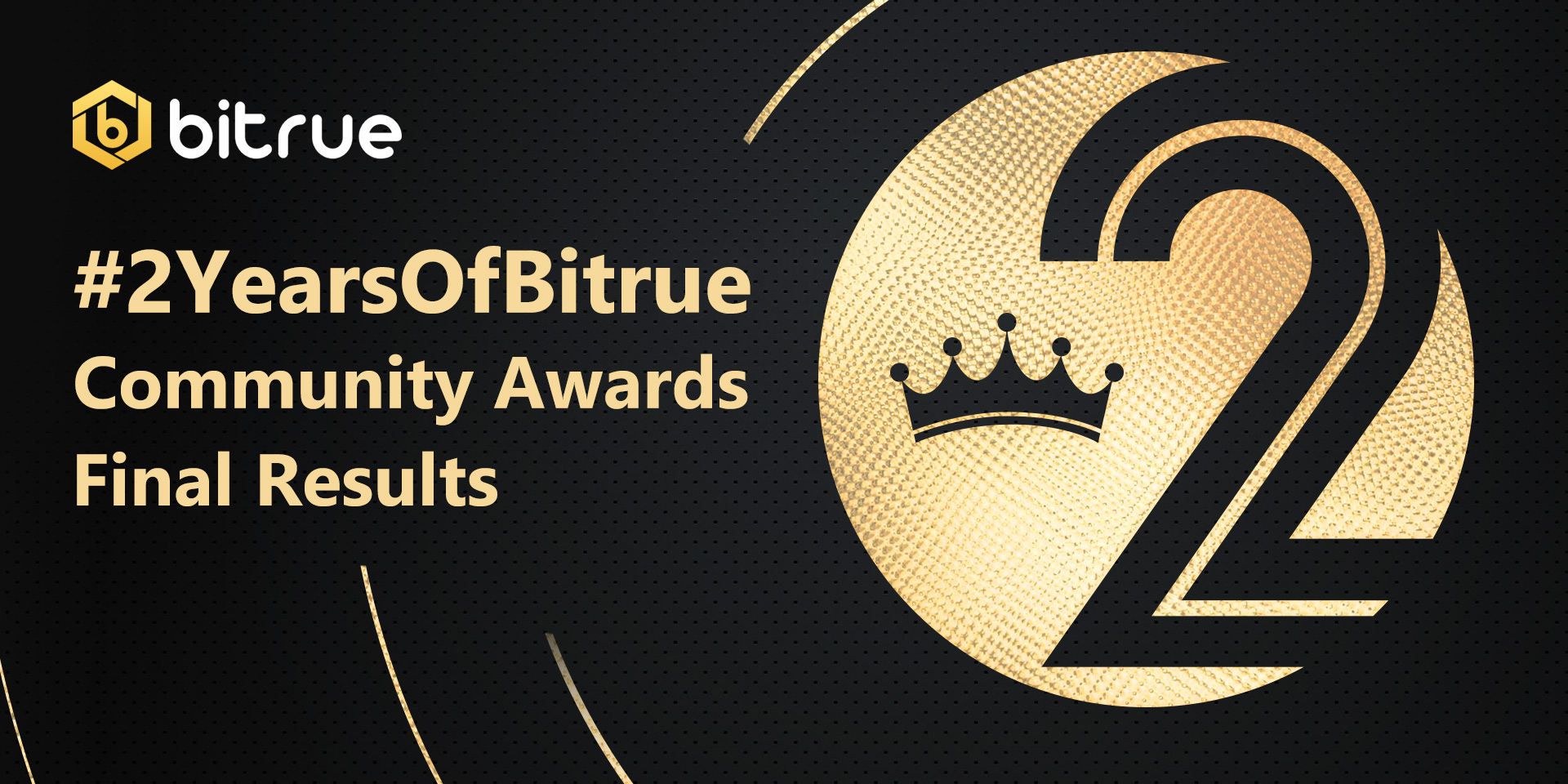 Thank you for making our first ever community awards a success! Over 500 people registered their votes, and we are very honored to announce the winners as follow.
The top 3 for each category are:
Best Influencer
1. Crypto Eri (@sentosumosaba) (49.5%)
2. CSCookie Monster (@HolyK1cks) (18.2%)
3. XRPTwin (@xrptwin) (11.4%)
Most Helpful User
1. Crypto Eri (@sentosumosaba) (37.7%)
2. Daniel (@daniel_wwf) (28.5%)
3. galgitron (@galgitron) (17.5%)
Best Media Source
1. XRPArcade (@ArcadeXrp) (35%)
2. Crypto Twitter (@Twitter) (22.6%)
3. XRPcryptowolf (@XRPcryptowolf) (20.8%)
Best Coin Project
1. XRP $XRP (@Ripple) (51.6%)
2. CasinoCoin $CSC (CasinoCoin) (27.6%)
3. VeChain $VET (vechainofficial) (8.8%)

The winners for the first two categories will also receive the following prizes:
1st place - 9,000 BTR
2nd place - 3,500 BTR
3rd place - 2,000 BTR
We hope that everyone enjoyed this event, and a big congratulations to all the winners! Our 2nd birthday celebrations are now almost completely finished, but the final distribution of prizes to the winners of our Twitter birthday wishes campaign will be going out before the end of the week.