Dear Bitruers,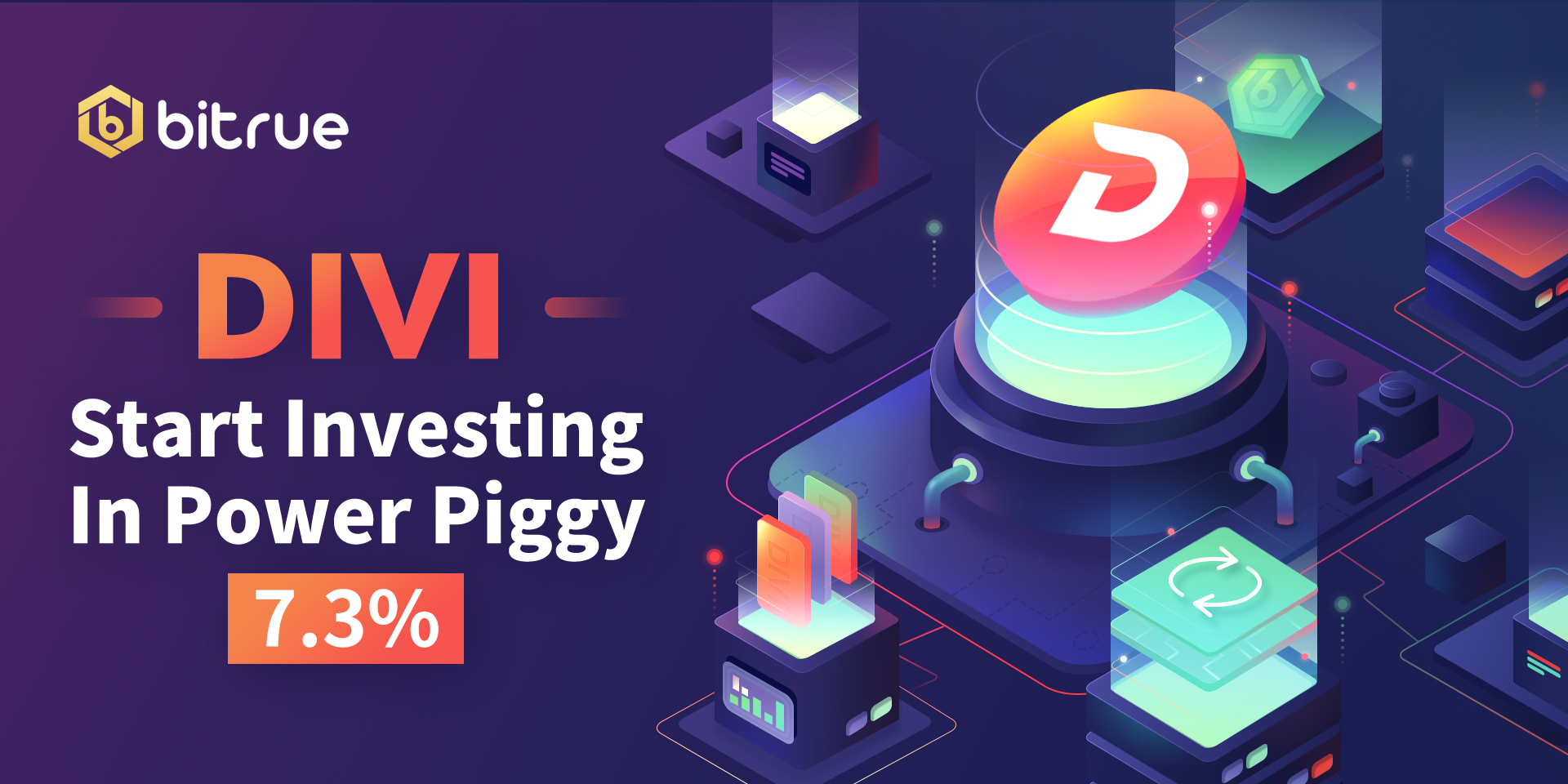 Here at Bitrue we're keen to supply you with as many opportunities to take control of your finances as we can. The latest result of that effort is yet another new coin that you can now add to your interest earning Power Piggy - DIVI!
DIVI is a coin designed around ease of use, to make users' journeys with cryptocurrencies smoother and less intimidating. They've been receiving a lot of attention of late from the wider crypto community, which has seen the price of the coin increase several fold, congrats to everyone who had the foresight to start holding them early! Now you can really make your investment pay off by investing them into Power Piggy with an introductory rate of 7.3% APR.
This coin will go live in Power Piggy at 14:00 June 19th (UTC), with caps of 300,000 DIVI being released every 12 hours.
This is in addition to the range of other coins that we have, including BTC, USDT, ETH and plenty more. Check out the whole range and start investing on our Power Piggy page today.