Dear Bitruers,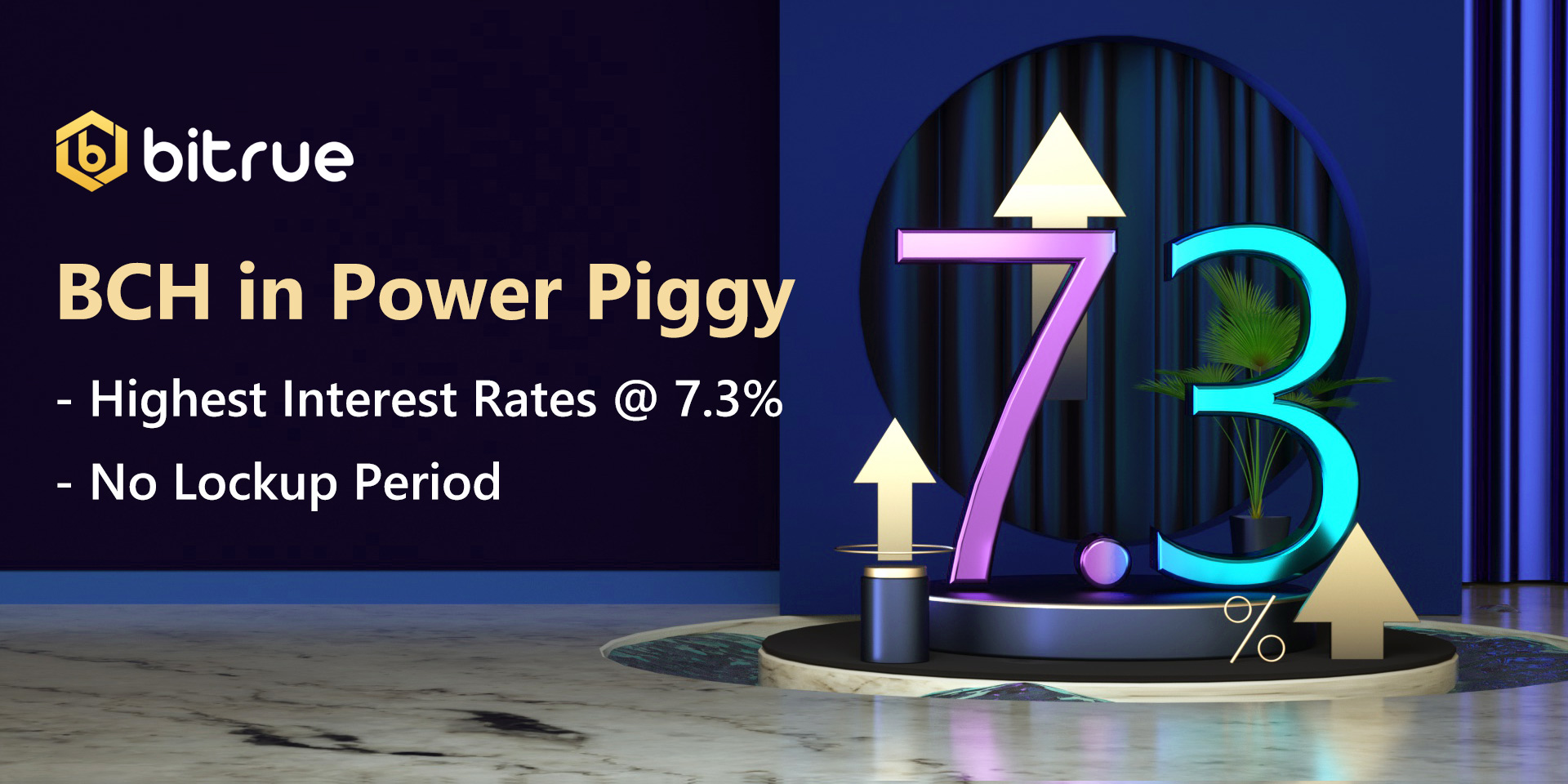 We're always listening to what you're asking for, so we recently conducted a poll on Twitter to see which coin you'd like us to add into Power Piggy next. The final results were pretty close but BCH just managed to edge out the competition. As a result, BCH will be live on Power Piggy starting at 14:00 (UTC+8) on April 3rd!
Don't know what Power Piggy is? It's a way for you to earn interest on a wide range of cryptocurrencies, including many of the popular coins such as XRP, BTC, ETH and more. The rates for these coins range from 5.3% APR all the way up to 15%, and can be boosted if you own the Bitrue platform token BTR. Check out our Power Piggy page today to learn more, and come back on April 3rd to start investing your BCH.
We also have a chance for 100 users to get a special 10% rate on their BCH for the first 30 days. You just need to complete a few simple tasks on Twitter, follow the link to learn more.