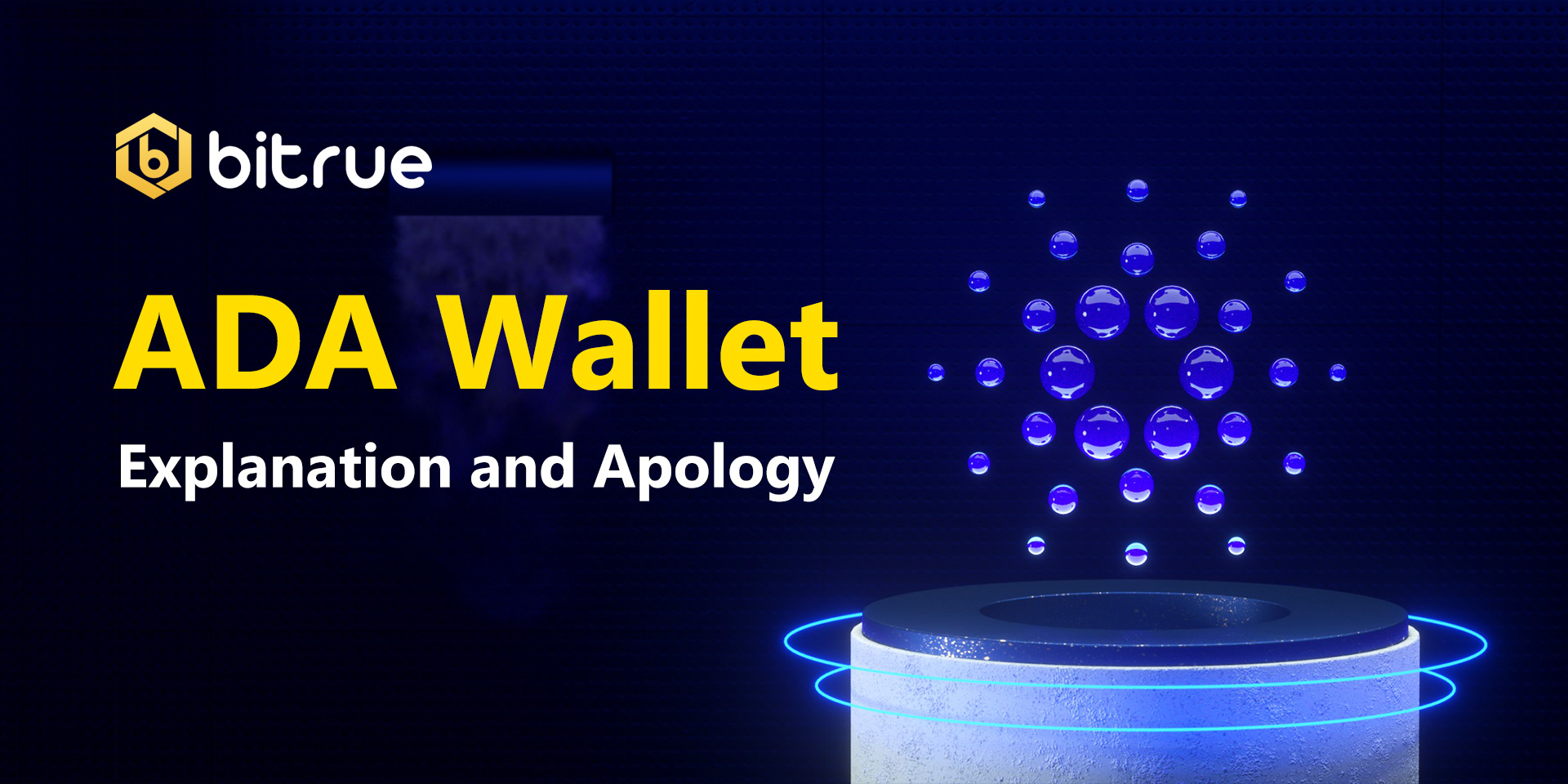 Dear Bitruers,
Starting from February 23rd 2020 the Bitrue ADA wallet has been offline owing to an issue with the hard fork, making deposits and withdrawals for ADA impossible. We plan to bring our ADA wallet back online again in mid-April, and we want to offer our sincerest apologies for the extended downtime and explain the reason behind this failure.
Previously we have been using the cardano-cli wallet software, which after the ADA hard fork on 2/21 was no longer able to sync to the latest ADA blockchain. We reached out to the Cardano team who graciously offered us guidance, but ultimately it became clear that our only solution is to change the wallet software that we are using. The -cli wallet should not have been used in a live environment, this was our mistake.
We are currently in the process of setting up our new wallet, and anticipate that it should be finished in mid-April. All user's ADA coins are 100% safe and secure. We deeply regret this error and are taking away some important lessons to guarantee this does not happen again. We are currently checking all other wallets to ensure that they are up to standards and similar events will not happen again.
To make amends for our error, we are planning an airdrop to all affected users. We have taken a snapshot of user's ADA funds early on the 25th, and will give users ADA funds equivalent to 2% APR for the 53 days that ADA will have been affected. This will be distributed before March 29th and is in addition to Power Piggy funds.
We apologize once more for the inconvenience.