Dear Bitruers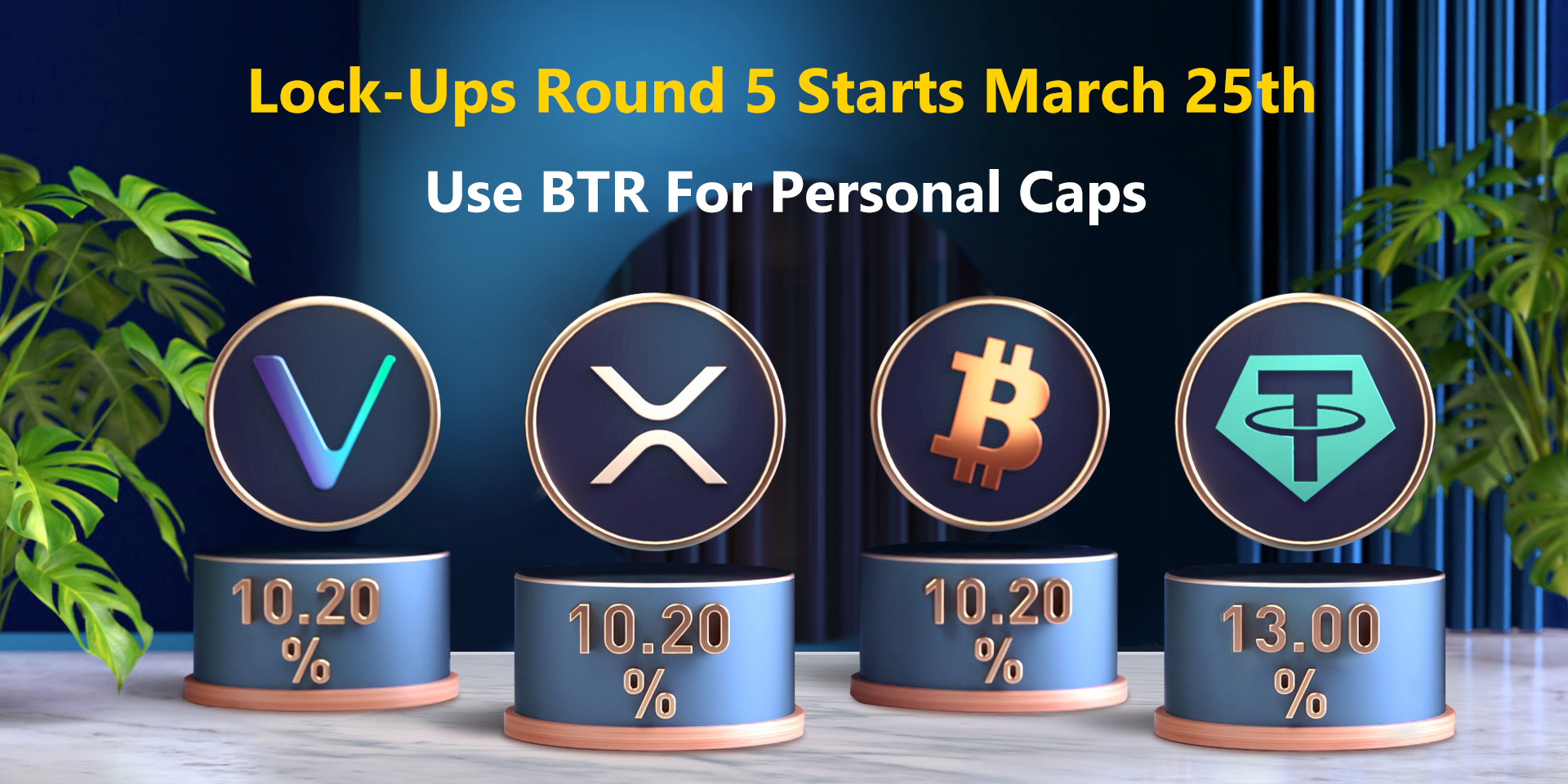 Another round of our world-famous lock-up investments is about to begin!
Our 5th lock-up period will start on March 25th at 14:00 (GMT+8), where all Bitrue users will be eligible to stake their coins for 30 days in return for some exclusive and very rewarding interest rates.
See the table below for the coins and caps that are available on this occasion.
| | | |
| --- | --- | --- |
| Coin | APR | Cap |
| XRP | 10.2 | 6,000,000 |
| VET | 10.2 | 100,000,000 |
| BTC | 10.2 | 100 |
| USDT | 13 | 300,000 |
The option to use BTR to open a personal cap for yourself is still open. This means that when the community caps have run out, every 1 BTR you stake you will be able to open up a personal cap equivalent to 0.5 USDT, usable on any of the four coins we have open for investing. All you need to do is head to the investment page and select how much you want to invest, and we will calculate the required amount of BTR for you. The BTR will then be locked up for 30 days alongside the staked coins.
Community and personal caps will remain open up until March 27th at 14:00 (GMT+8), and will mature at April 27 00:01 (GMT+8). Upon maturation the staked coins and generated interest will be returned to your account.
Check out our Power Piggy page on March 25th to start earning passive income.