Dear Bitruers,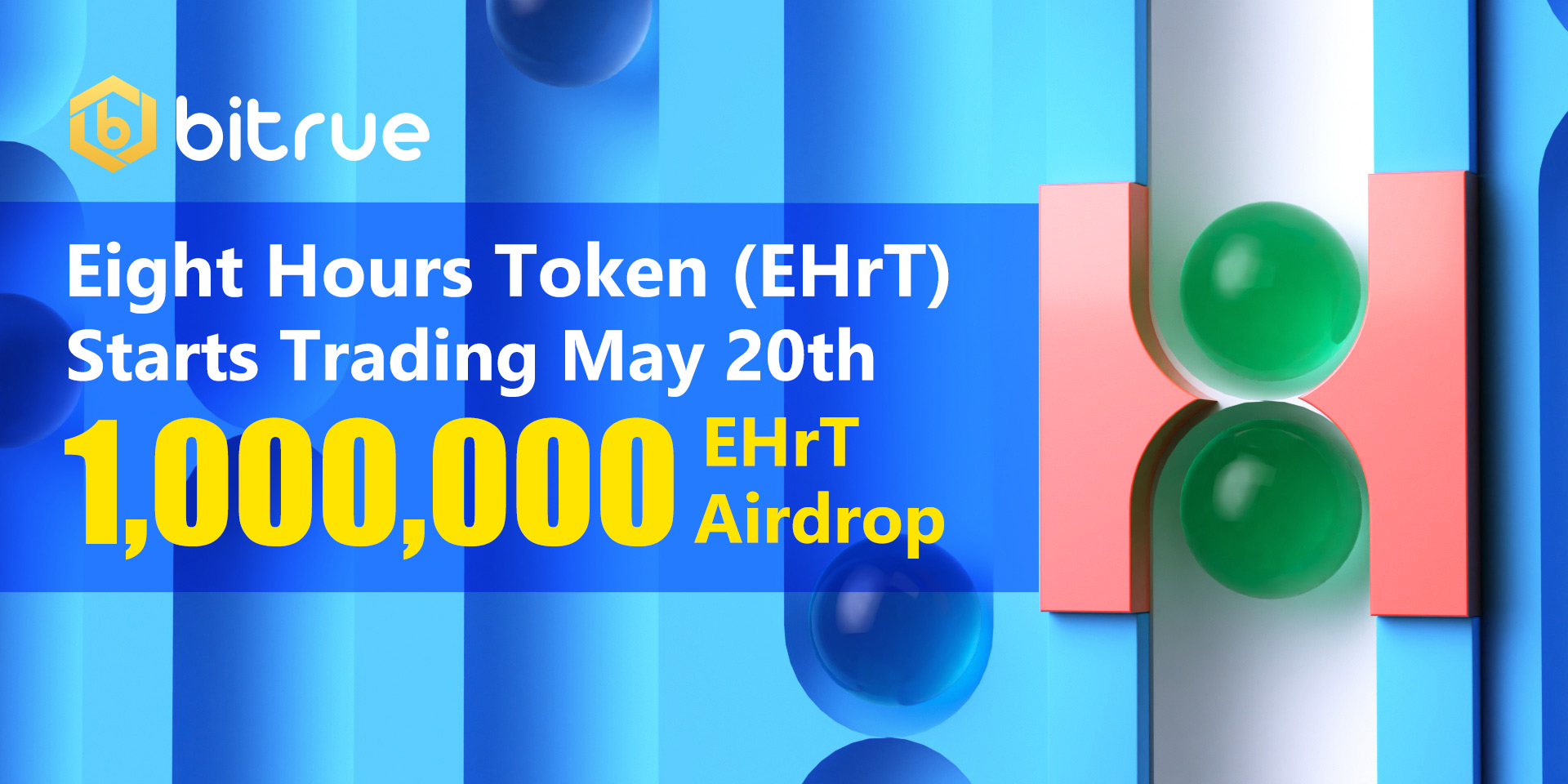 We are very pleased to announce the newest listing coming to Bitrue very soon - Eight Hours Token (EHrT).
EHrT is the currency used for 8Hours Foundation, a new blockchain based gaming platform. 8Hours Foundation is affiliated with PlayTable, a tabletop gaming console powered by 8Hours Ecosystem, already in the market with partners such as Catan and Asmodee Games. Participants in the 8Hours ecosystem need to use EHrT for all manner of transactions, whether that be a toy maker registering a game piece to be used in a game, or a customer purchasing a game to play with their friends. You can find more information about 8Hours Foundation at the following locations:
Official website - https://www.8hoursfoundation.org/
Whitepaper: https://8hoursfoundation.org/static/media/VIM_Whitepaper2.0.82d8da98.pdf
8Hours Foundation recently released an NFT ecosystem called VIMWorld, which is space where entrepreneurship and play work hand in hand to thrive. VIMs are a type of non-fungible token (NFT), which means each and every VIM is unique to its owner. VIMs serve as the digital soul of an object, being able to store data such as ownership information, game data, and more.
The EHrT token is the fuel that powers the entire VIMWorld ecosystem including collectors, designers, entrepreneurs, and developers needing to access more EHrTs to mint, level up or feed their VIMs.
Deposits and withdrawals for this token will begin on May 19th 08:00 UTC, while trading will open on May 20th 08:00 UTC paired with BTC.
For this listing we have some special events planned.
1. Airdrop
Hold XRP and BTR to get a portion of a 1,000,000 EHrT prize. The amount you will receive is proportional to the amount of XRP and BTR you hold. The exact calculation is:
((XRP held by user + BTR held by user) / (Total XRP held by eligible recipients + Total BTR held by eligible recipients)) * Prizepool amount
To enter you will need to hold at least 500 XRP on Bitrue. You will also need to register on this form, retweet our contest announcement on Twitter, and reply to our tweet while tagging 3 friends. You must also be a member of the the 8 hours Telegram channel. The maximum that any user can win in this event is 50,000 EHrT, and prizes under 500 EHrT will NOT be distributed. The snapshot for this airdrop will be conducted at a random time on May 21st, and prizes will be delivered before the end of May 31st 2020.
2. Interview with Brad Kimes and John Dempsey, CEO of 8Hours Foundation
The CEO of 8Hours Foundation will be joining Brad Kimes of Investment Perspectives in a livestream on May 18th, discussing the company's ambitions and the impact that blockchain will have on the gaming industry in the coming years. The interview will be available to watch around 16:00 UTC at Brad's YouTube Channel on May 18th.