Dear Bitruers,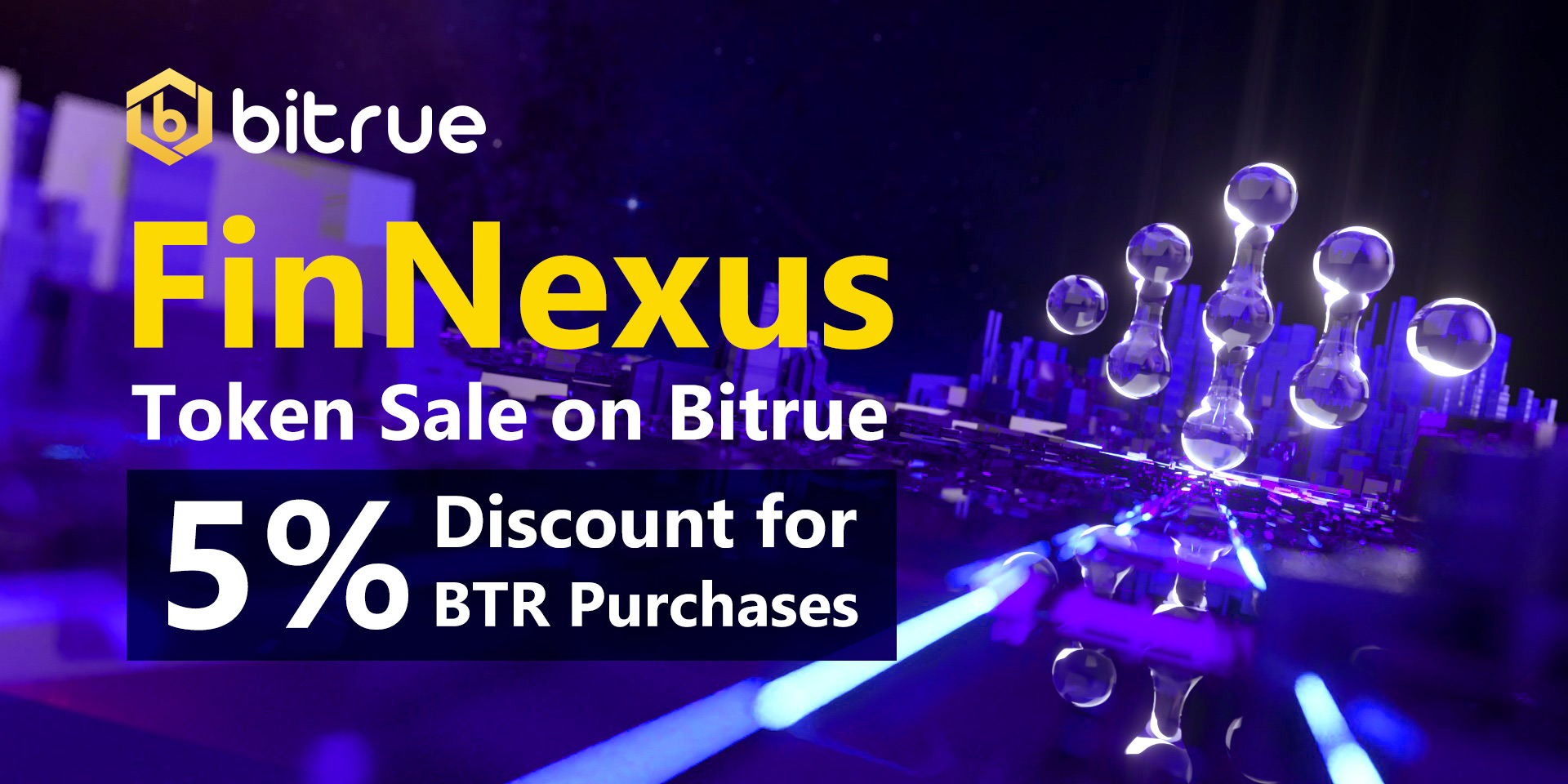 We are really excited today to announce the first details for the token sale of FNX, to be held exclusively on Bitrue!
In partnership with FinNexus, users will be able to purchase FNX on the Bitrue exchange in May, where the coins will remain on sale for one week or until all coins are sold out. Users will be able to purchase FNX using BTC, XRP, USDT and BTR.
What makes this sale unique? For the first 3 months that FNX is on the market, you will be able to induce a one way conversion of your FNX into UM1S, an asset backed token linked to the company UangMe. This will grant users ample time to consider the pros and cons of each coin and see how they are performing. More information about each token and how the conversion model works is available at this blog post from FinNexus.
The initial price of FNX will be equivalent to 0.1 USDT per token with a total of 40 million FNX available for purchase. They will be sold on a first come first served basis.
We also have a special bonus for BTR holders - if you purchase FNX using BTR you will get a special discount of 5% courtesy of Bitrue! The APR rate available on UM1S is partially dependent on when you make the conversion (earlier = higher), but combined with this discount you can potentially get an effective return of 20% APR from UM1S.
Please note that you must have completed KYC verification to take part in this token sale. Users from the United States and mainland China will not be able to participate due to legal restrictions.
FinNexus have already announced plans to use the XRP ledger for tokenized asset issuance, thereby supporting XRP's tokenization of this industry. We're happy to be involved with another project that is closely linked to the XRP ecosystem!
We will have several activities in the coming weeks for users to learn more about FNX and even get their hands on some coins to join in the celebrations. Keep an eye on our Twitter page to keep up with the activities and to get more details on how the sale will be conducted.