Dear Bitruers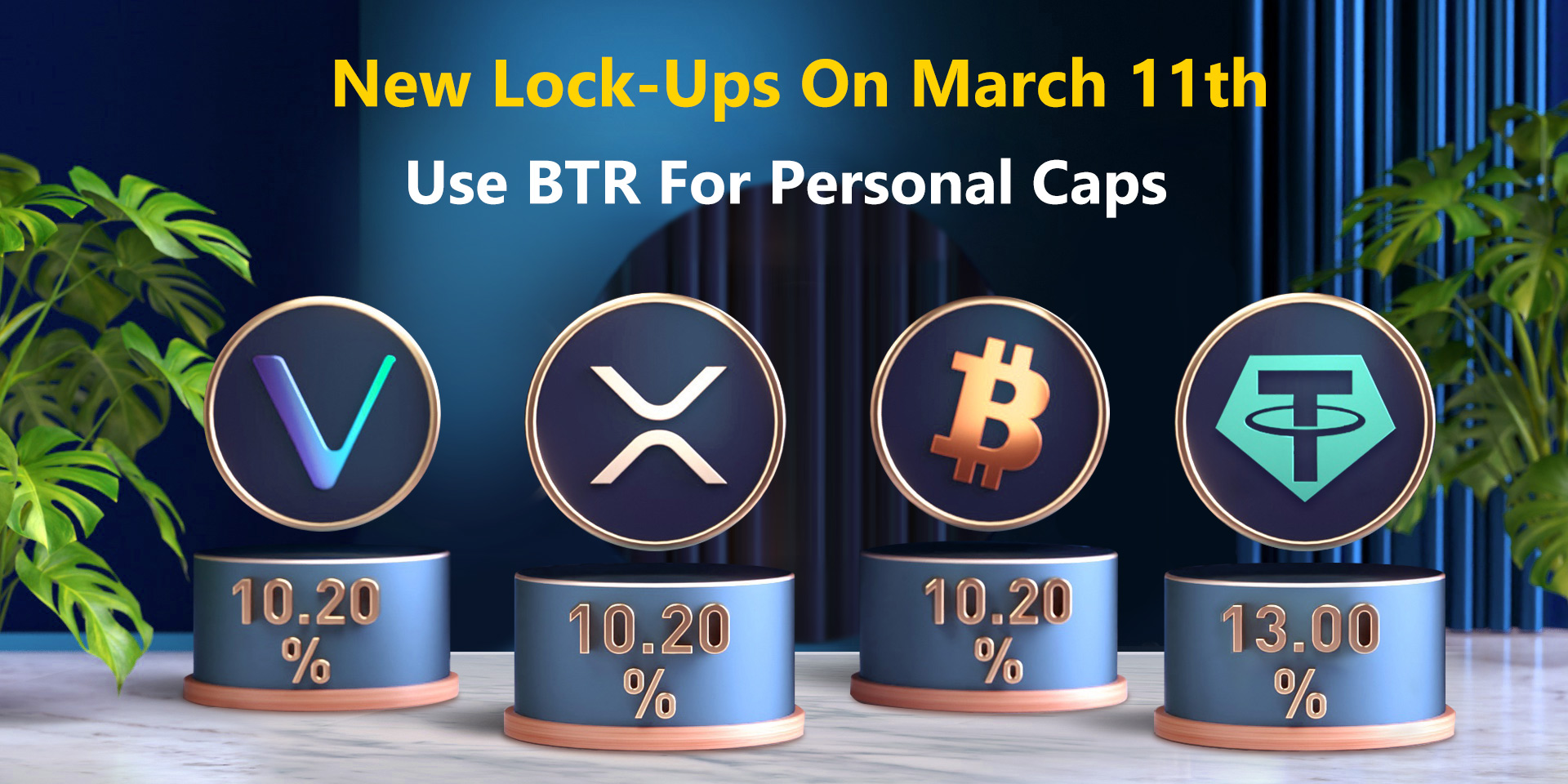 Good news for anyone that likes making money - we have another round of lock up investments beginning imminently! Starting on March 11th at 14:00 (GMT+8), all Bitrue users will have a limited window of opportunity to stake some of their coins for the next 30 days in order to receive exclusive interest rates that are significantly higher than normal.
The coins and the available community caps that you can invest in the 4th round of our lockups are as follows.
| | | |
| --- | --- | --- |
| Coin | APR | Cap |
| XRP | 10.2 | 5,000,000 |
| VET | 10.2 | 100,000,000 |
| BTC | 10.2 | 100 |
| USDT | 13 | 300,000 |
These community caps tend to run out pretty quickly, but don't worry if they're all gone by the time you come to invest because you can also stake your BTR to open up a personal cap for yourself. For every 1 BTR you stake you will be able to open up a personal cap equivalent to 0.5 USDT, usable on any of the four coins we have open for investing. All you need to do is head to the investment page and select how much you want to invest, and we will calculate the required amount of BTR for you. The BTR will then be locked up for 30 days alongside the staked coins.
Community and personal caps will remain open up until March 13th at 14:00 (GMT+8), and will mature at April 13 00:01 (GMT+8). Upon maturation the staked coins and generated interest will be returned to your account.
Make sure you head to the Power Piggy page on March 11th to take full advantage of this offer.