Dear Bitruers,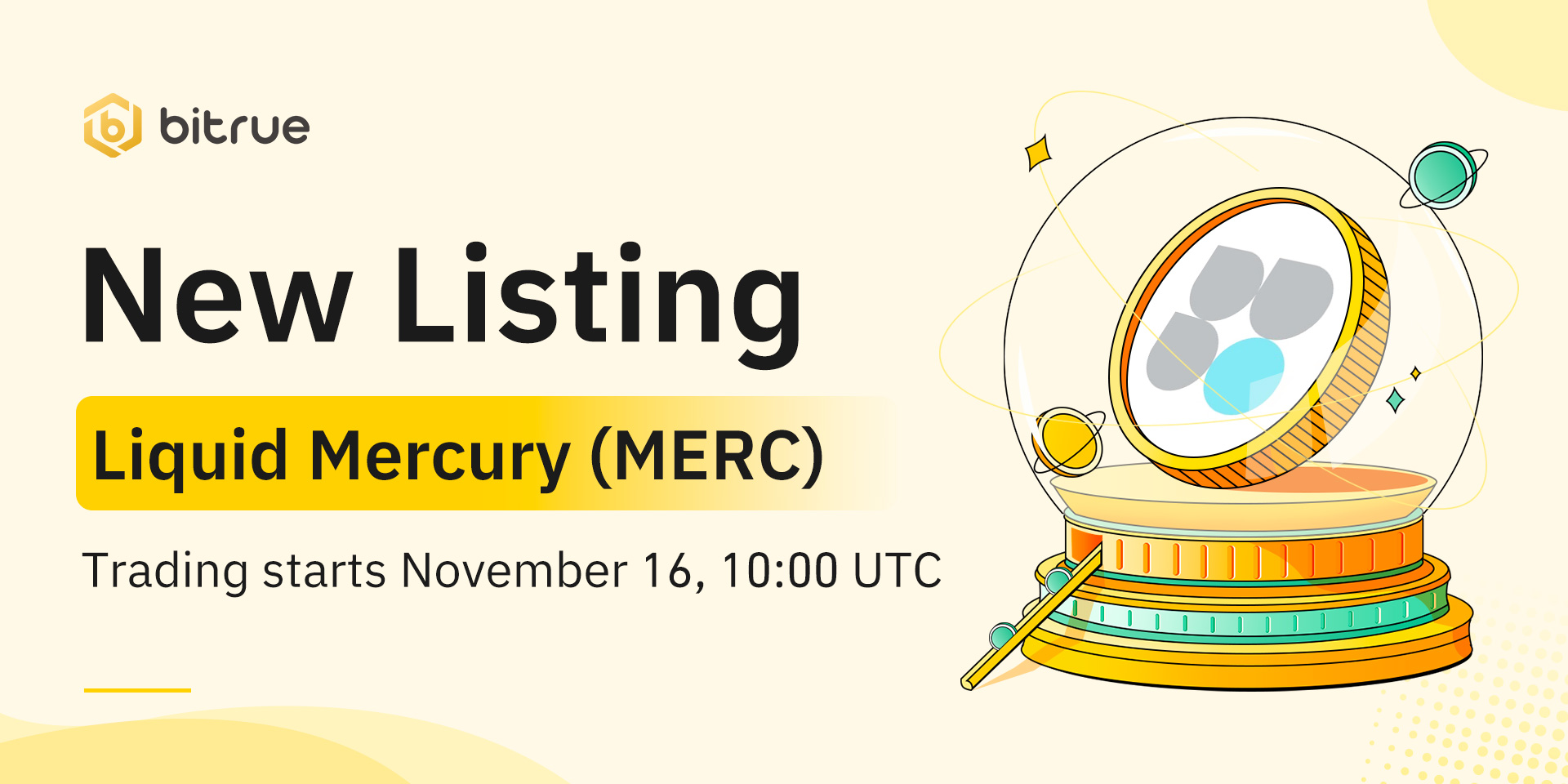 Bitrue will list Liquid Mercury (MERC) and open trading for the MERC/USDT spot trading pair.
Listing Schedule:
Deposit opening time: Opened
MERC/USDT trading opening time: November 16, 2023, 10:00 (UTC).
Withdrawal opening time: November 17, 2023, 14:00 (UTC)
New User Benefits:
New users can earn a grand prize of 1000 USDT upon completing the tasks. For more details, please click here to participate.
What is Liquid Mercury (MERC)?
Liquid Mercury is a technology company led by Tony Saliba that delivers best-in-class institutional-grade trading infrastructure and workflow automation that meets the performance, security, and reporting standards of the most demanding traditional finance firms. The MERC is an ERC-20 utility token that can be used within the Liquid Mercury eco-system to create value for LM customers in 2 primary ways.
Details:
Website: https://liquidmercury.com/
X Space (Twitter): https://twitter.com/powerprocrypto
Blockchain explorer: https://etherscan.io/token/0xa203eb78fee91c8459c6d4ef3a899d8724ee5b35
Thank you for your support!
Bitrue Team
Find us on
Disclaimer: Bitrue reserves the right in its sole discretion to amend or cancel this announcement at any time and for any reasons without prior notice.
Cryptocurrency markets are highly volatile and can experience rapid price fluctuations. You may lose some or all of your invested capital, and past performance is not indicative of future results. You are solely responsible for your investment decisions and Bitrue is not liable for any losses you may incur. The information provided on this platform and any associated materials are for informational purposes only and should not be considered as financial or investment advice. For more information, see our Terms of Use and Privacy Policy.