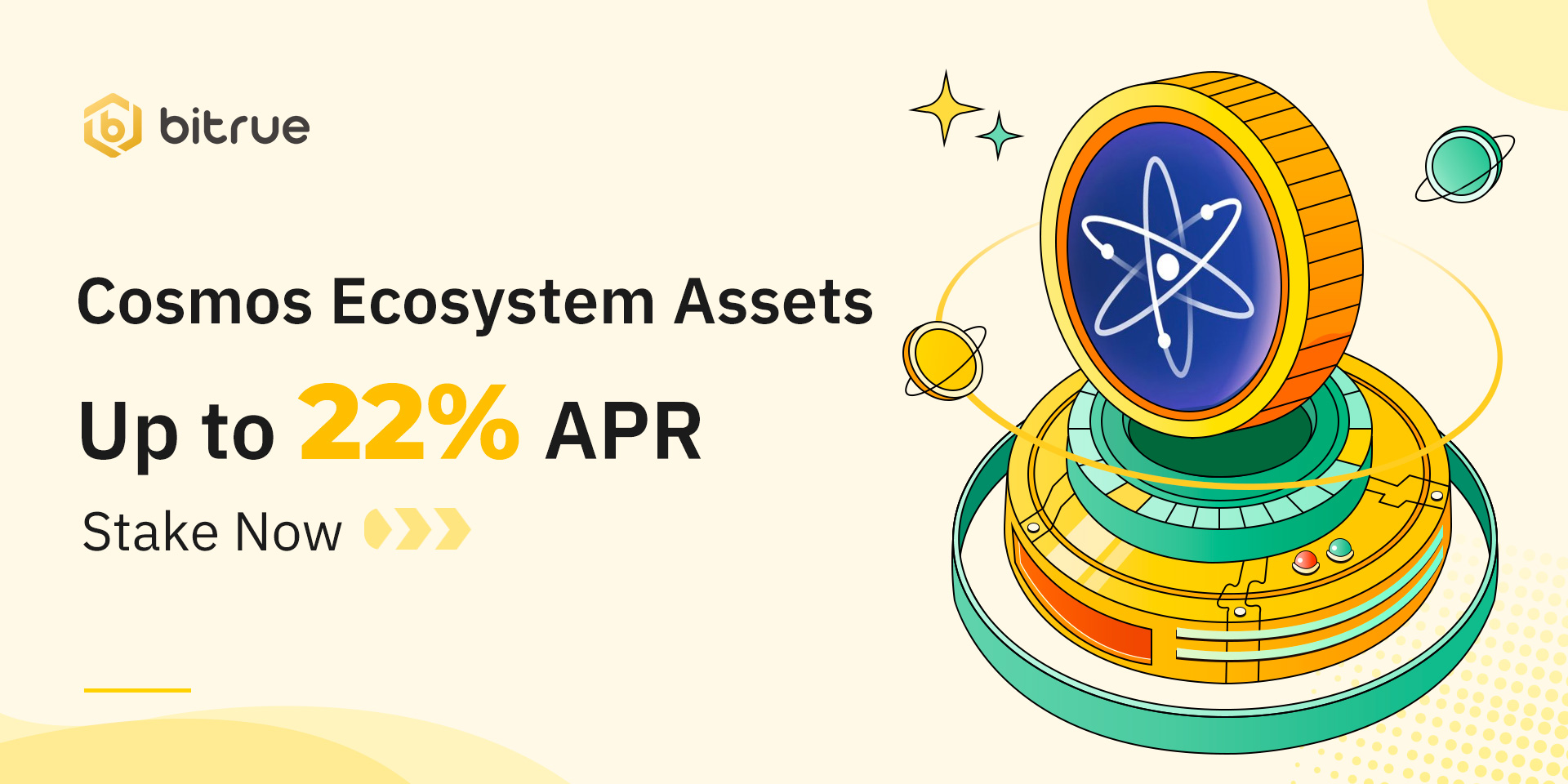 Bitrue's Power Piggy is a unique feature designed to help you maximize the potential of your cryptocurrency holdings. We offer significantly higher APR up to 22% on Cosmos Ecosystem assets. Unlike traditional staking services that tie up your assets for extended periods, Power Piggy empowers you to remain in control of your investments, allowing you to maintain flexibility and access your assets whenever you want.
| | |
| --- | --- |
| Assets Name | APR (Estimated) |
| Cosmos (ATOM) | 22% |
| Terra (LUNA) | 15% |
| Osmosis (OSMO) | 7% |
| Sei (SEI) | 15% |
| Kava (KAVA) | 20% |
| Injective (INJ) | 20% |
| Neutron (NTRN) | 20% |
| Celestia (TIA) | 10% |
| Coreum (COREUM) | 20% |
| Kujira (KUJI) | 20% |
Why Choose Bitrue Power Piggy?
Higher APR: We've raised the bar for tokens staking, offering some of the most competitive APR in the market.
Security First: Bitrue places utmost importance on the security of your assets. With state-of-the-art encryption and multi-layer security measures, you can trust your investments are in safe hands.
Flexible Staking: Power Piggy offers flexibility. You can stake and unstake your tokens holding at any time without a lock-up period, ensuring you have full control over your assets.
Automated Rewards: Earning has never been easier! Sit back and relax as your tokens staking rewards are automatically credited to your Bitrue account.
How to Participate on Bitrue Power Piggy:
Step 1: Deposit the tokens, or buy them

here

if you don't hold them on your account.
Step 2: Go to Bitrue

Power Piggy

page and look for the tokens on the Flexible section.
Don't miss out on this opportunity to supercharge your tokens holdings. Join Bitrue's Power Piggy today and experience a new level of token rewards without any lock-up period hassle. With Bitrue's commitment to security and your financial well-being, you can trust Power Piggy to help you make the most of your tokens, all while enjoying the freedom to access your funds whenever you need them. Start earning today!
Disclaimer: Bitrue reserves the right in its sole discretion to amend or cancel this announcement at any time and for any reasons without prior notice.
Cryptocurrency markets are highly volatile and can experience rapid price fluctuations. The value of your investment may go down or up and you may not get back the amount invested. You are solely responsible for your investment decisions and Bitrue is not liable for any losses you may incur. Make sure to do your own research and consider your risk tolerance. The information provided on this platform and any associated materials are for informational purposes only and should not be constructed as financial or investment advice. For more information, see our Terms of Use and Privacy Policy.