Dear Bitruers,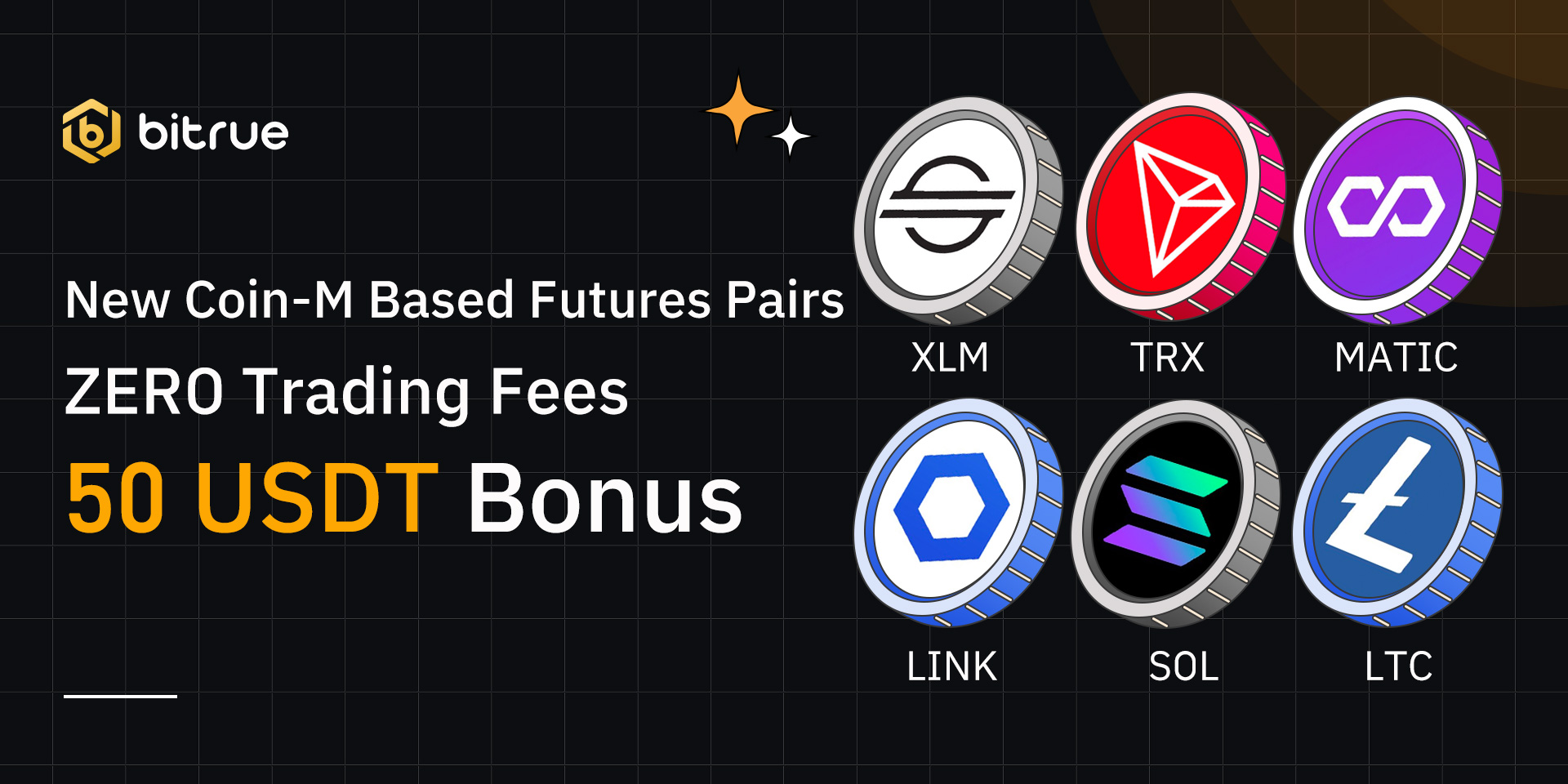 Bitrue Futures listed 6 Coin-M based perpetual futures pairs at 10:00 UTC on 8 November 2023.
As a token of our appreciation for your support, we are launching a special limited-time event!
Event 1 (For All Users): Enjoy zero trading fees for one week! Your trading fees will be refunded to your spot account the day after the event concludes.
Event 2 (For New Futures Users): During the event period, 50 lucky new users will be selected per day to receive a 50 USDT futures bonus.
Event Period: November 8th, 2023, 10:00 UTC - November 15th, 2023, 10:00 UTC
Featured Pairs: XLM/USD, TRX/USD, MATIC/USD, LINK/USD, SOL/USD, LTC/USD
New Futures Users are defined as users who have not previously traded futures on Bitrue but have traded the above-mentioned 6 Coin-M based futures pairs in this event.
(Tradings with the futures trial funds will not be included in this event)
Find more information in the table below:
Perpetual Futures
XLM/USD
TRX/USD
MATIC/USD
LINK/USD
SOL/USD
LTC/USD
Launch Time
2023-11-8 10:00 UTC
Underlying Asset
XLM
TRX
MATIC
LINK
SOL
LTC
Settlement Asset
USD
USD
USD
USD
USD
USD
Tick Size
5
5
4
3
3
2
Max Leverage
20X
20X
20X
20X
20X
20X
Further information:
Thank you for the support!