Dear Bitruers,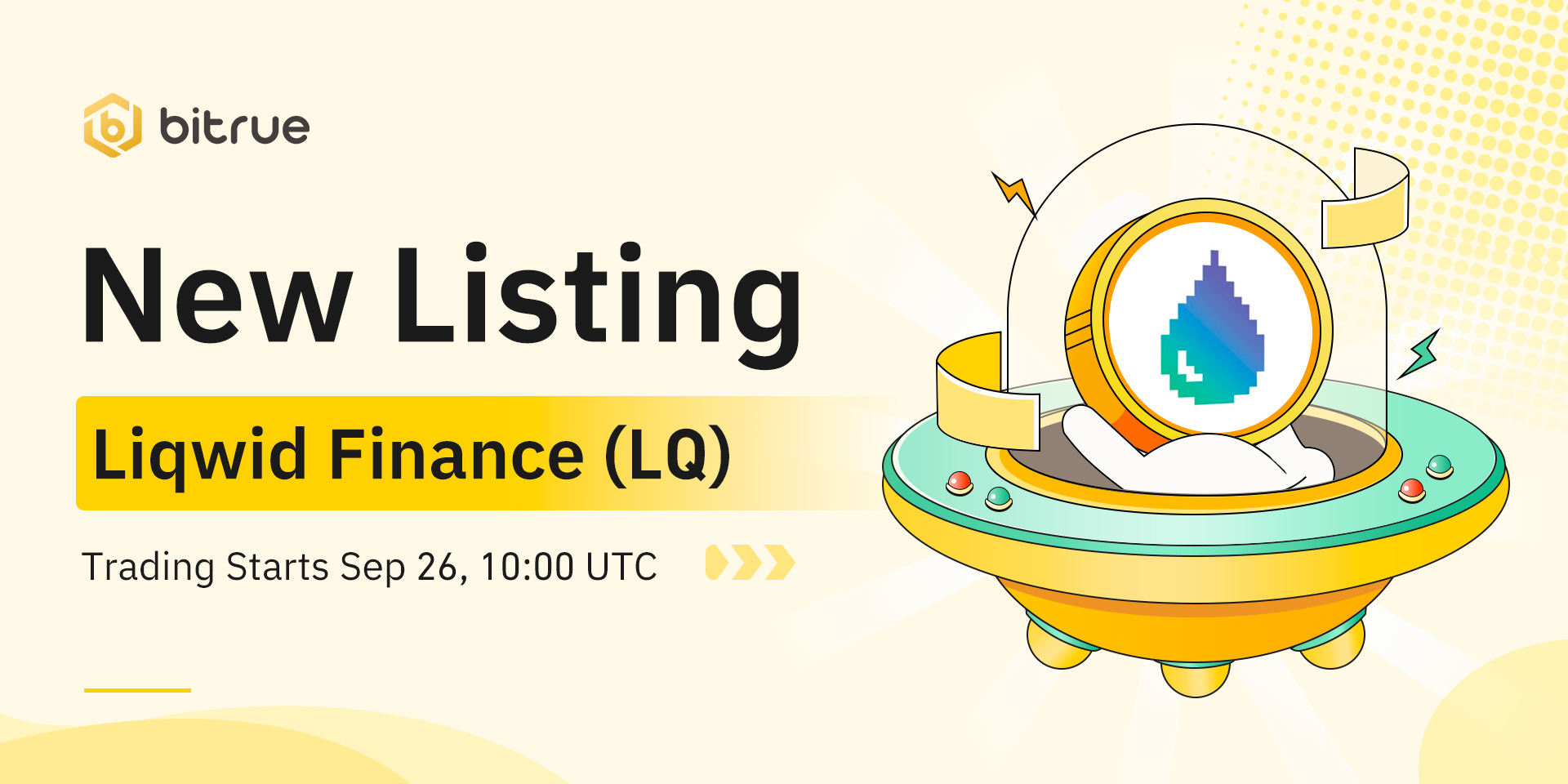 Bitrue will list Liqwid Finance (LQ) and open trading for the LQ/USDT spot trading pair.
Listing schedule:
Deposit

:

Opened

Trading:

10:00 (UTC) on September 26th, 2023.

Withdrawal:

Available from

10:00 (UTC) on September 27th, 2023
New User Benefits:
New users can earn a grand prize of 1000 USDT upon completing the tasks. For more details, please click here to participate.
Project Introduction:
Liqwid Finance (LQ)
Liqwid is an open source, algorithmic and non-custodial interest rate protocol built for lenders, borrowers and developers. Users can securely earn interest on deposits and borrow assets with ease while earning yield on ADA from multiple yield streams.
Website: https://liqwid.finance/
Twitter: https://twitter.com/liqwidfinance
Smart Contract: https://cardanoscan.io/token/da8c30857834c6ae7203935b89278c532b3995245295456f993e1d244c51
Thanks for your support!
-Bitrue Team-