Dear Bitruers,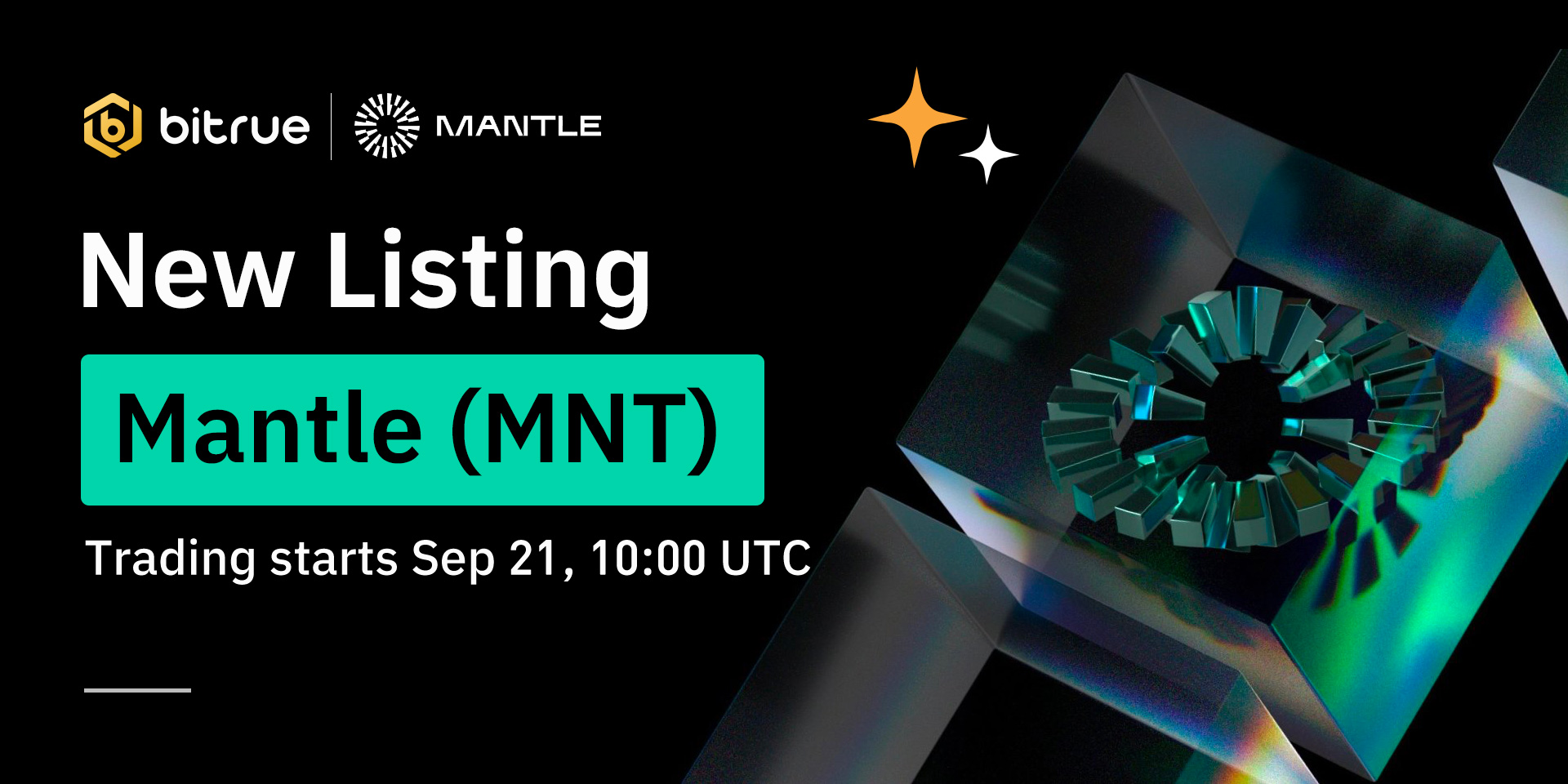 Bitrue will list Mantle (MNT) and open trading for the MNT/USDT spot trading pair.
Listing schedule:
Deposit

:

Opened

Trading:

10:00 (UTC) on September 21st, 2023.

Withdrawal:

Available from

10:00 (UTC) on September 22th, 2023
New User Benefits:
New users can earn a grand prize of 1000 USDT upon completing the tasks. For more details, please click here to participate.
Project Introduction:
Mantle (MNT)
Mantle Network is an L2 technology stack for scaling Ethereum, and is the first core product of Mantle Ecosystem. Mantle Network strives to be compatible with the Ethereum Virtual Machine. Mantle Network's modular architecture separates transaction execution, data availability, and transaction finality into modules — which can be individually upgraded and adopt the latest innovations.
Website: https://www.mantle.xyz/zh
Twitter: https://twitter.com/0xMantle
Smart Contract 1: https://explorer.mantle.xyz/
Smart Contract 2: https://etherscan.io/token/0x3c3a81e81dc49a522a592e7622a7e711c06bf354
Thanks for your support!
-Bitrue Team-