Dear Bitruers,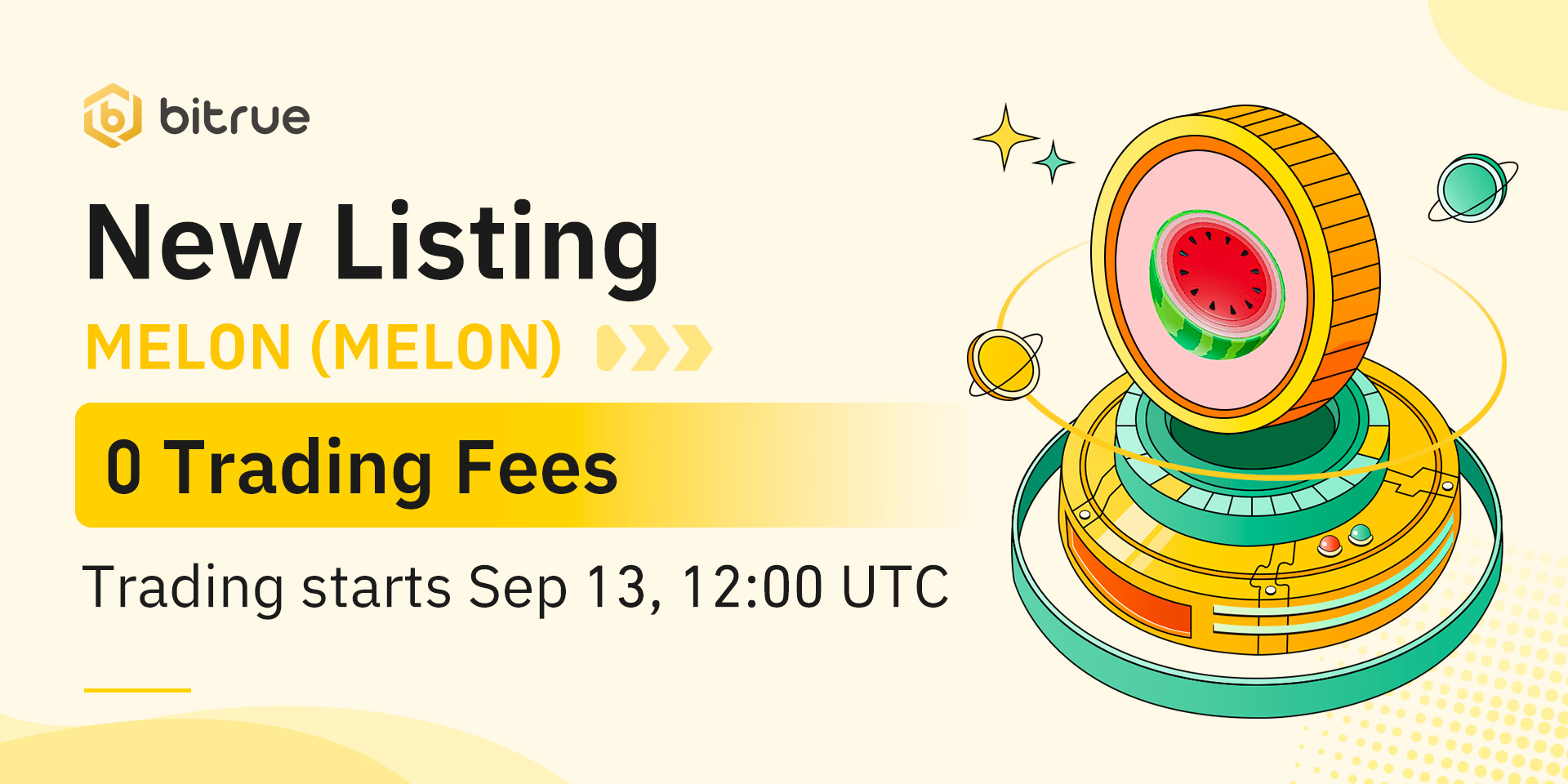 Bitrue will list MELON (MELON) and open trading for the MELON/USDT spot trading pair.
To celebrate the listing, trading fees for the MELON/USDT spot pair (including maker and taker fees) will be waived until 12:00 UTC on September 20th.
Listing schedule:
Deposit

:

Opened

MELON/USDT trading opening time:

12:00 (UTC) on September 13th, 2023.

Withdrawal: Available from

12:00 (UTC) on September 14th, 2023
New User Benefits:
New users can earn a grand prize of 1000 USDT upon completing the tasks. For more details, please click here to participate.
Project Introduction:
MELON (MELON)
The $MELON token is an ERC20 utility token that serves as the backbone of the MELON ecosystem. The token is the main governance and rewards mechanism of the MELON DAO.
Website: https://melon.ooo/
Twitter: https://twitter.com/melonooo_
Smart Contract (ERC20): https://etherscan.io/token/0x37dba54fdc402aff647ce06c66972f5d662c326d
Thanks for your support!
-Bitrue Team-