Dear Bitruers,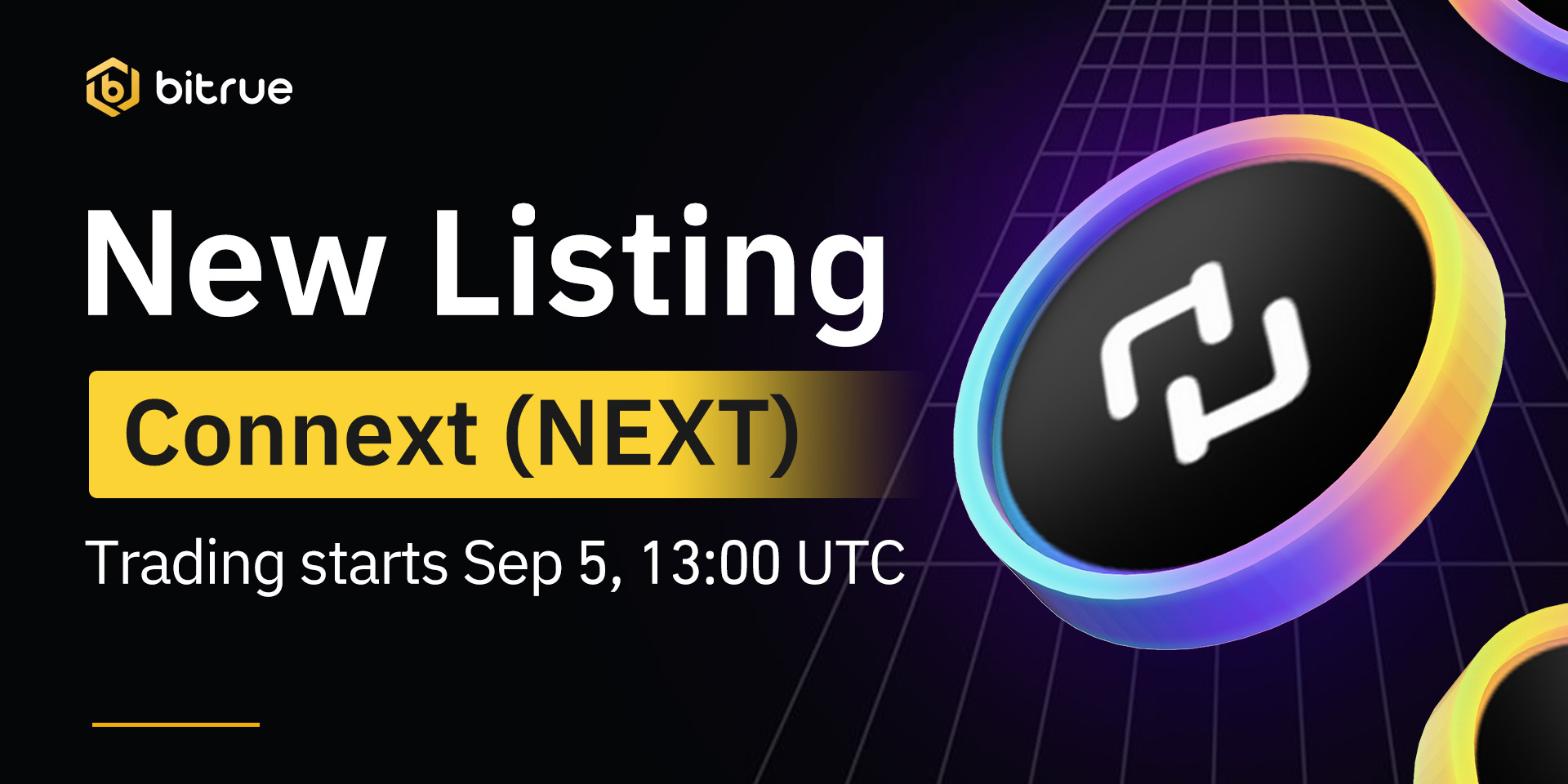 Bitrue will list Connext (NEXT) and open trading for the NEXT/USDT spot trading pair.
Listing schedule:
Deposit

:

Opened

NEXT/USDT trading opening time:

13:00 (UTC) on September 5th, 2023.

Withdrawal: Available from

13:00 (UTC) on September 6th, 2023
Project Introduction:
Connext (NEXT)
Connext is a modular protocol for securely passing funds and data between chains. Developers can use Connext to build crosschain apps (xApps) - applications that interact with multiple domains (blockchains and/or rollups) simultaneously. $NEXT is an ERC20 utility and governance token that powers fair utilization of the network.
Website: https://www.connext.network/
Twitter: https://twitter.com/connextnetwork
Smart Contract 1 (ERC20): https://etherscan.io/address/0x58b9cB810A68a7f3e1E4f8Cb45D1B9B3c79705E8
Smart Contract 2 (Arbitrum One): https://arbiscan.io/address/0x58b9cB810A68a7f3e1E4f8Cb45D1B9B3c79705E8

Thanks for your support!
-Bitrue Team-