Dear Bitruers,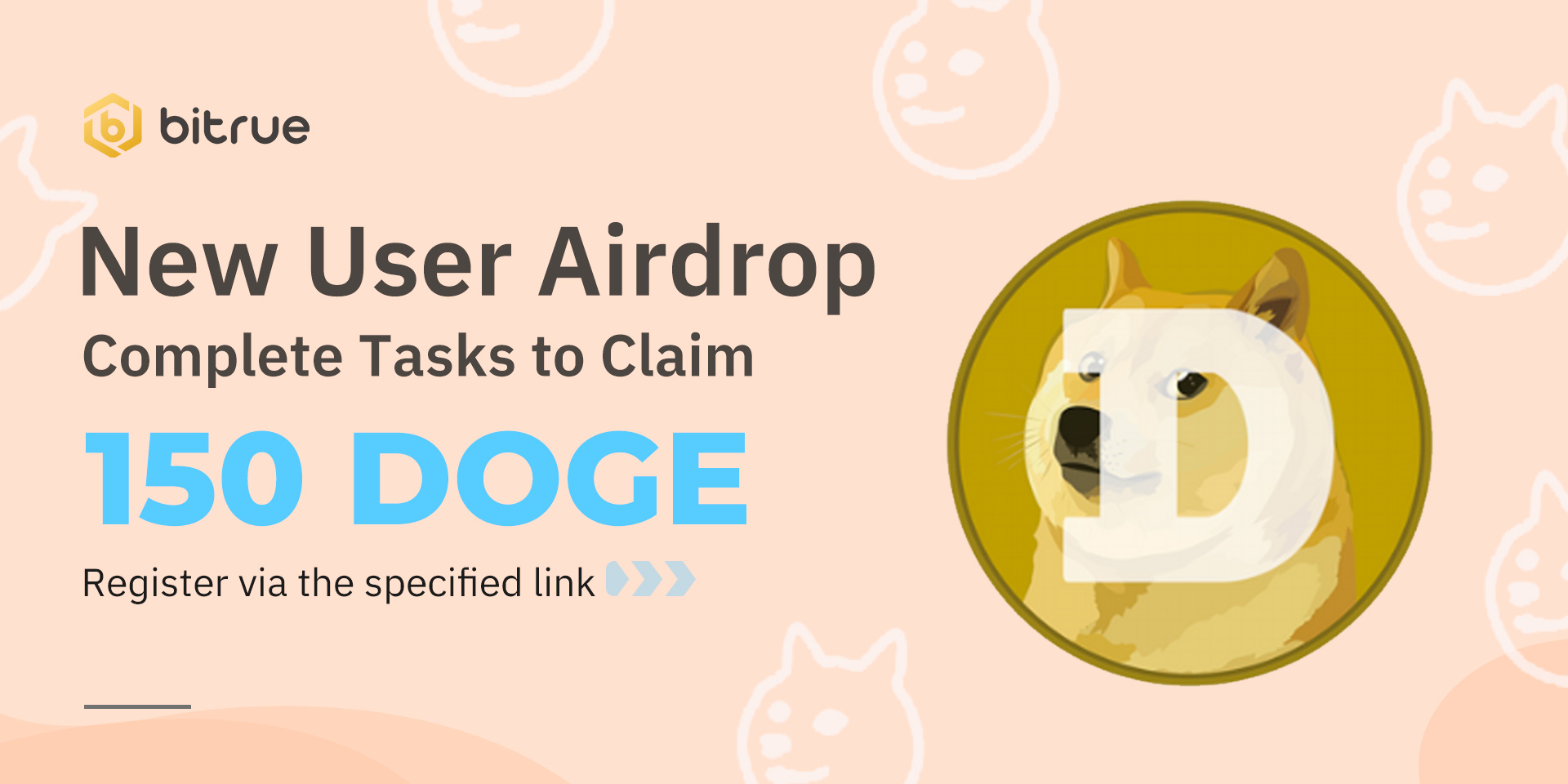 Bitrue has launched an exclusive DOGE Airdrop for new users! Earn 150 DOGE by completing the following tasks:
(Only new users who register by clicking the button above are eligible to claim the reward.)
Complete KYC2 (ID Verification)


Deposit any tokens > 100 USDT


Trade any spot pairs > 200 USDT
Event period: 8:00 UTC, 29 Aug - 8:00 UTC, 4 Sep
The specified link: https://www.bitrue.com/user/register?cn=311068
All users can also invite new users to earn a 40% spot trading fees commission. Simply share the specified link with your friends and have them register using your invitation code (which can be found on your Bitrue Partners page).
Rules:
All participating users must register with the unique specified link.

All participating users must complete KYC2 during the event period.

To prevent calculation errors, it is advisable for users not to deposit an amount close to 100 USDT.

After completing all tasks, users can check the Rewards Center to claim more rewards.

Users can withdraw during the event period, provided that you have completed all tasks.

Users who register through our APP will not be eligible for this event. We recommend that you first register through the specified link. Deposits and trading tasks can still be completed through our APP.

If there are any malicious cheating behaviors, such as volume swiping or batch registration of small numbers during the activity period, we will strictly review and disqualify them depending on the circumstances.
The rewards will be distributed within 10 working days after the event concludes.
Bitrue reserves the right to the final interpretation of these terms and conditions, including but not limited to modifications, changes, or cancellation of events without notice. Please contact our support team if you have any questions.