Dear Bitruers,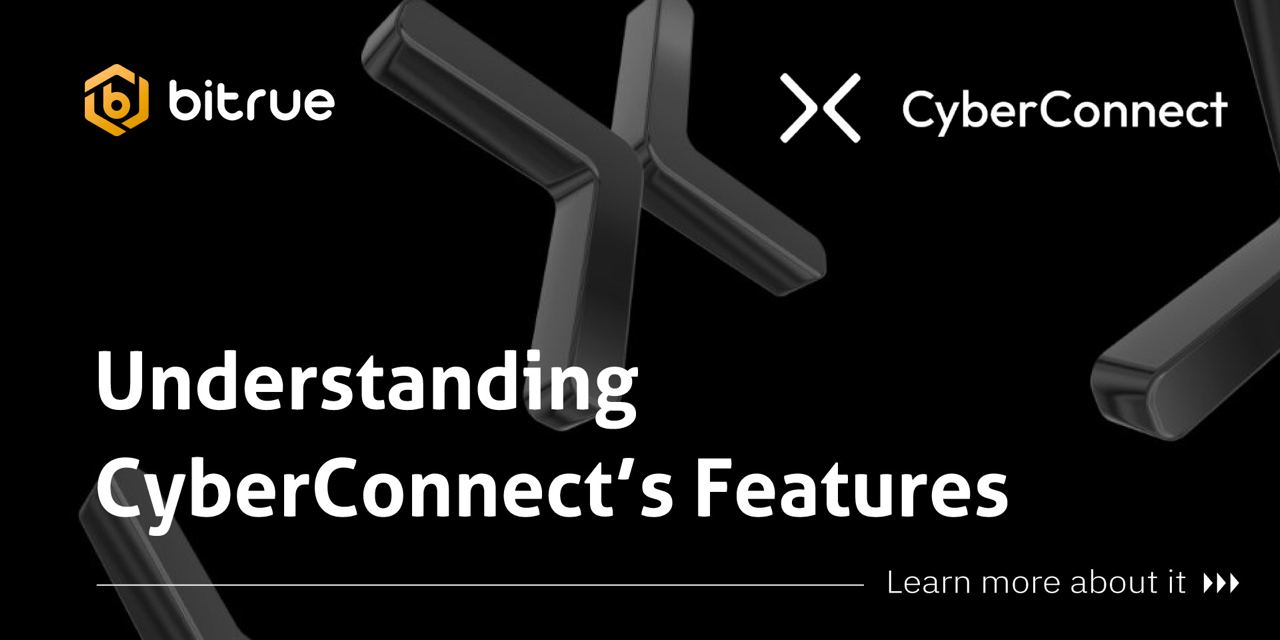 Today, we are excited to share a new article about CyberConnect. Be sure to follow Bitrue's Official Twitter and Telegram to stay updated!


Introduction
As the world continues its journey into the digital age, social networking has come a long way from the days of Myspace and Friendster. However, the centralized nature of traditional social media platforms raises concerns about data ownership, privacy, and user control. Enter CyberConnect, a revolutionary decentralized social network protocol that aims to empower users, giving them back control over their digital identities, content, connections, and interactions.
Founded in 2021, CyberConnect is building a decentralized social networking experience different from its counterparts. The platform's mission is to return data ownership and utilities to users while providing a robust infrastructure for developers to build upon. As the protocol is decentralized, it ensures censorship resistance, data sovereignty, and enhanced security for users, contrary to traditional platforms where users have little control over their data.
Revolutionary Features
CyberConnect offers several key features that enhance the social networking experience for users. One such feature is CyberAccount, which enables users to onboard to multi-chain Web3 social experiences through ERC-4337 Account Abstraction. With CyberAccount, users can pay gas fees using the native CYBER token from any supported network, streamlining user interactions and enabling frictionless cross-chain transactions.
At the heart of CyberConnect lies CyberGraph, a censorship-resistant smart contract designed to record users' content and social interactions. This feature comes with built-in monetization tools, easily monetizing users' interactions and content. Through CyberGraph, organizations will be able create customizable community-building experiences.
CyberID, an ERC-721 token, is used as the user's handle within the platform. Similar to Web2 social media platforms, CyberID ensures that users have a unique handle within the Web3 ecosystem.
W3ST, or Web3 Status Token, is an SBT with an on-chain issuer reference, recognizing a user's status in their community. Organizations can leverage W3ST to acknowledge their most engaged and loyal supporters, establishing a meaningful contribution-based value system within their communities. This particular feature creates a sense of belonging among users by finding like-minded individuals on the platform.
Token Allocation
| | |
| --- | --- |
| Team & Advisors | 15% |
| Private Sale | 25.12% |
| Community Treasury | 10.88% |
| Community Rewards | 12% |
| CoinList Public Sale | 3% |
| Ecosystem Development | 34% |
Conclusion
Overall, these key features set CyberConnect apart as a user-centric social network. By incorporating CyberAccount, CyberGraph, CyberID, and W3ST, the platform enables users to take control of their data, engage in censorship-free interactions, and build meaningful connections, all within one platform. As the blockchain revolution continues to gain momentum, CyberConnect stands as an example of a user-centric and decentralized social network that is ready to become the future of social interactions.
Official Website & Social Media
Website: https://cyberconnect.me/
Docs: https://docs.cyberconnect.me/core-concepts/cyberaccount#1-authentication--authorization
Follow CyberConnect on Twitter