Dear Bitruers,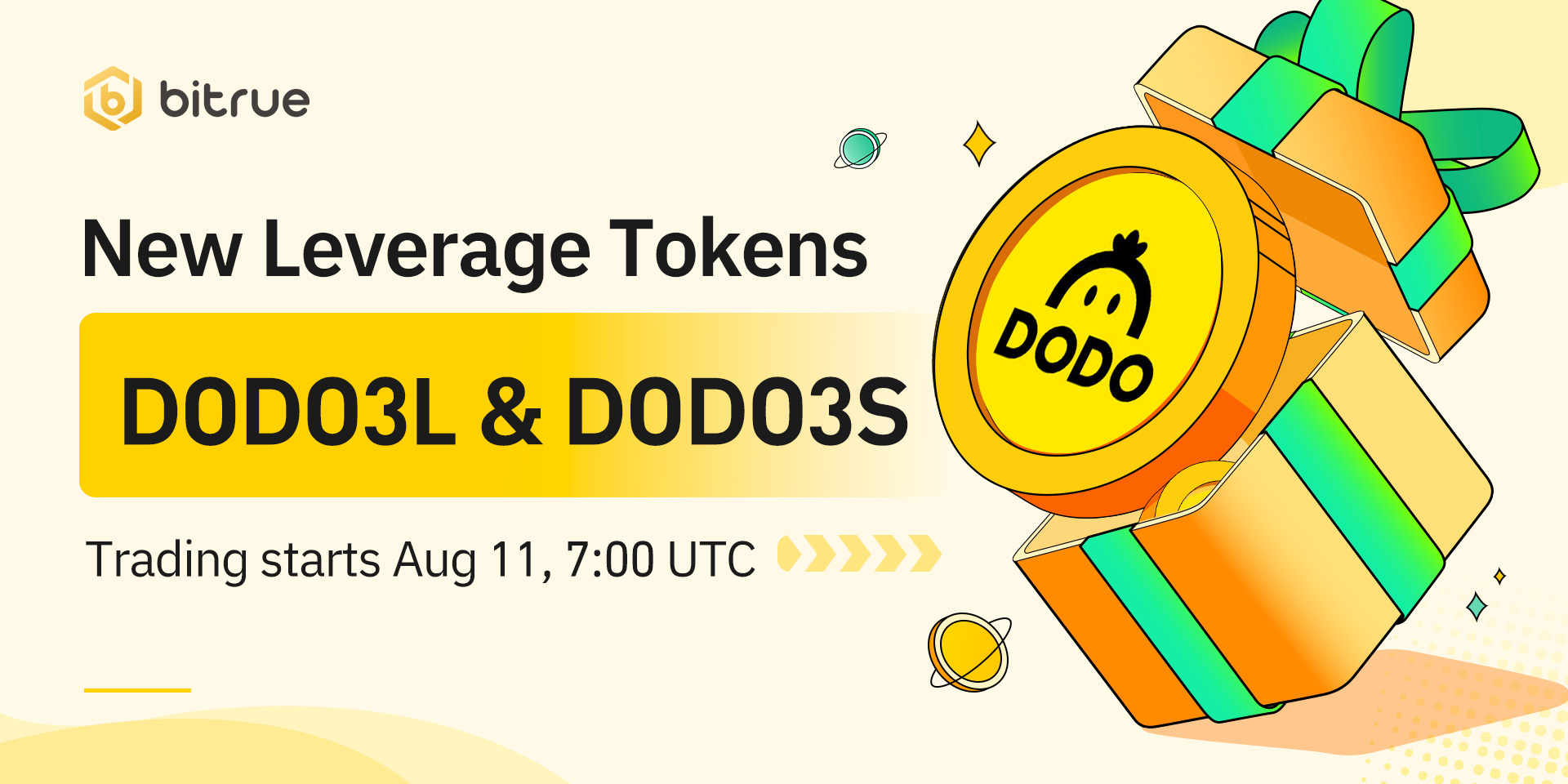 Bitrue will list DODO3L and DODO3S new leverage tokens with USDT pairs at 7:00 UTC, 11 Augues 2023.
What is Leverage Token?
Leverage tokens represent an asset and a multiple, which means that you can magnify the profits that you receive when a token appreciates or depreciates in value. For example, if you own BTC3L and BTC rises by 1%, you will receive 3% profits instead. If you are interested in trading these types of assets then you are welcome to check the hundreds of leverage tokens that are already available on the exchange here.
Please be aware that leverage tokens multiply losses as well as gains. Please only invest funds that you are willing to lose.
Thanks for your support!