Dear Bitruers,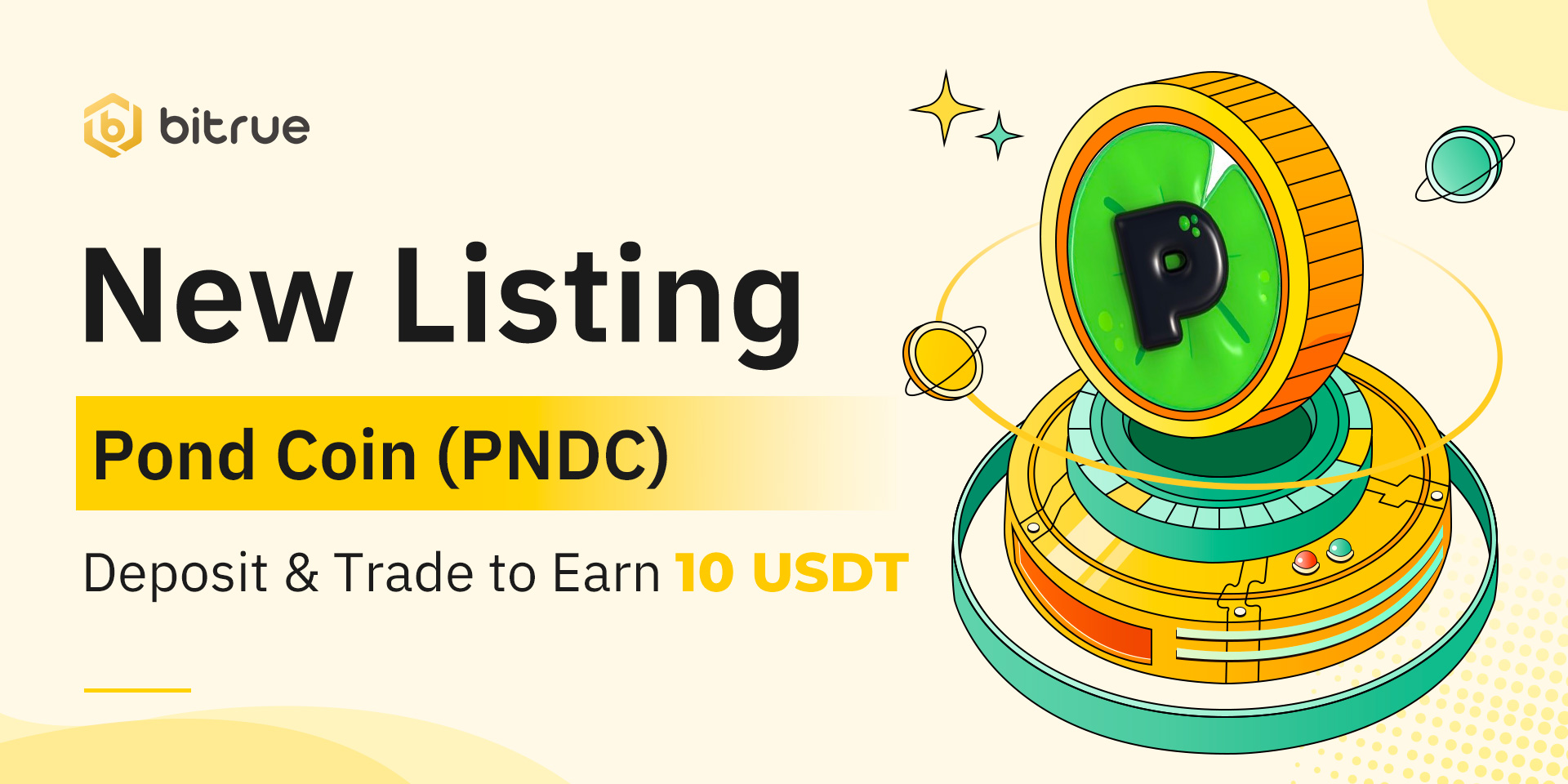 Bitrue will list Pond Coin (PNDC). Trading will open for PNDC/USDT trading pair.


Listing Schedule:
Deposit

:

Open

PNDC/USDT trading opening time:

10

:00 (UTC) on August 8, 2023.

Withdrawal:

Available from

10:00 (UTC)

on August 9, 2023.
Listing Campaign:
Users who successfully accomplish any of the following tasks will be eligible to receive a reward of 10 USDT:
Deposit PNDC tokens worth more than 100USDT
Trading volume exceeding 100USDT in the PNDC/USDT spot trading pair
Please note that each user will only be eligible for the reward once, even if they complete multiple tasks. This reward is exclusively available to the first 500 users who complete the form, following a first-come, first-served basis. Users must click the "Participate Now" button below to join the event.
Project Introduction:
Pond0x is a meme coin on Ethereum.
Website: https://www.pond0x.com/
Contract: https://etherscan.io/token/0x423f4e6138E475D85CF7Ea071AC92097Ed631eea
Twitter: https://twitter.com/Pond0x
Thanks for your support!
-Bitrue Team-