Dear Bitruers,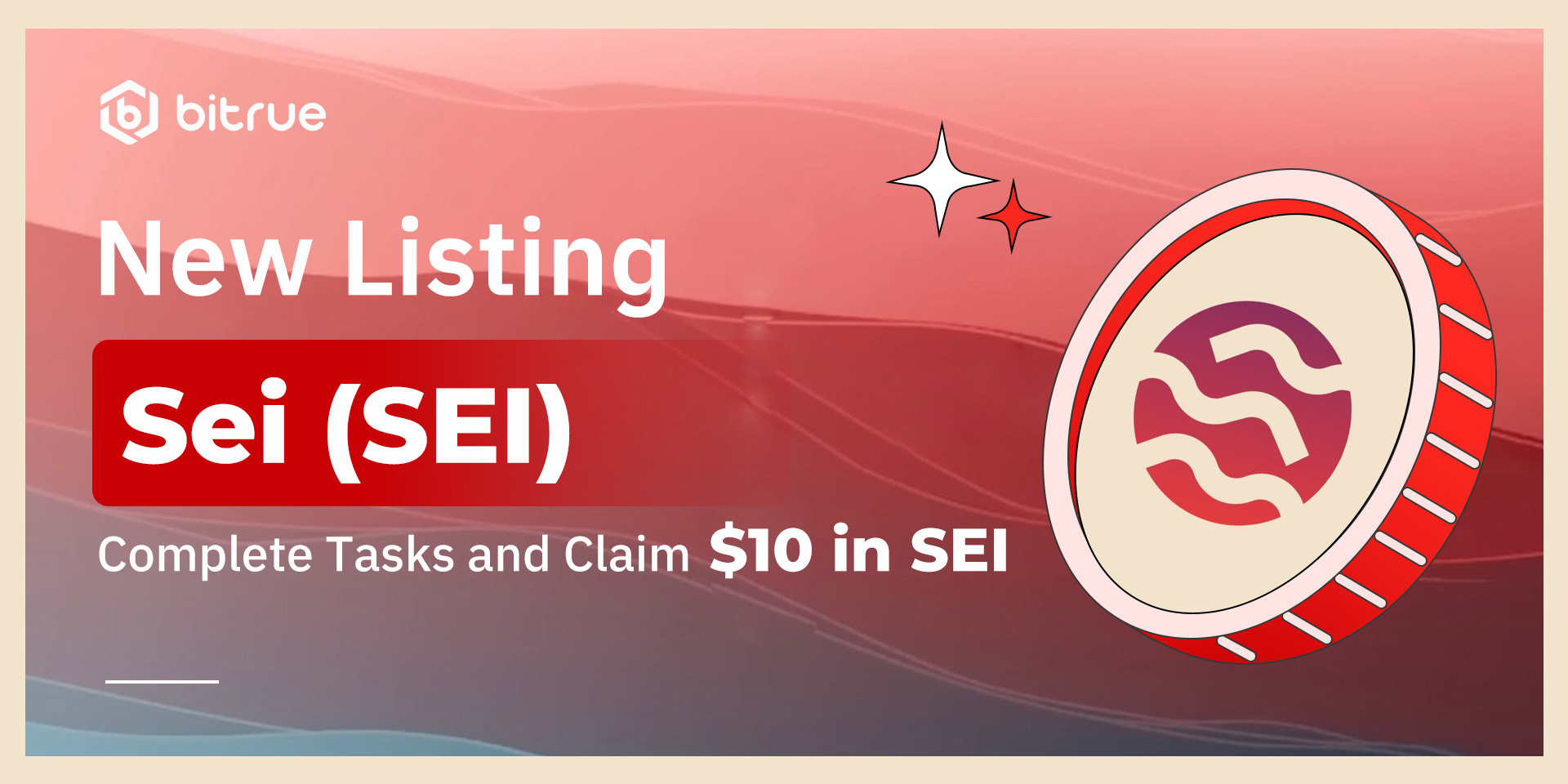 Bitrue will list Sei (SEI) and trading for the SEI/USDT spot trading pair will be opened. Stay tuned for our official announcement for the specific timeline.
Bitrue is excited to announce the launch of an exclusive Sei (SEI) airdrop for new users! Earn 10 USDT worth of SEI by completing the following steps:
Complete KYC2 (ID Verification)

Make a deposit worth at least 10 USDT

Make your first spot trading
All users must click the "Register Now" button below to participate. Registering the Bitrue account through other channels will not qualify for the event. Please note that the invitation code is optional, there is no requirement to fill it in.
Event period: 12:00 UTC, 1 August - 9:30 UTC, 7 August
Prize pool: 5000 USDT worth of SEI tokens, available on a first-come, first-served basis until supplies last.
New user definition: Users who register after the start of the event.
If you are unsure how to participate in the event, please refer to our tutorial!
Rules:
The rewards will be distributed within 10 working days after the event concludes.
All tasks of the users must be completed during the event period, and there is no requirement for any balance holdings.
During the registration process, there is no need to fill in the invite code.
After completing the tasks, users can go to the "Rewards Centers" to claim more beginner rewards! Please note that the mentioned reward is not related to this event.
Bitrue reserves the right to the final interpretation of these terms and conditions, including but not limited to modifications, changes, or cancellation of events without notice. Please contact our support team if you have any questions.
Introduction:
Sei is the first sector-specific Layer 1 blockchain, specialized for trading to give exchanges an unfair advantage.
Website: https://www.sei.io/
Smart Contract Details: Sei (SEI)
Twitter: https://twitter.com/SeiNetwork