Dear Bitruers,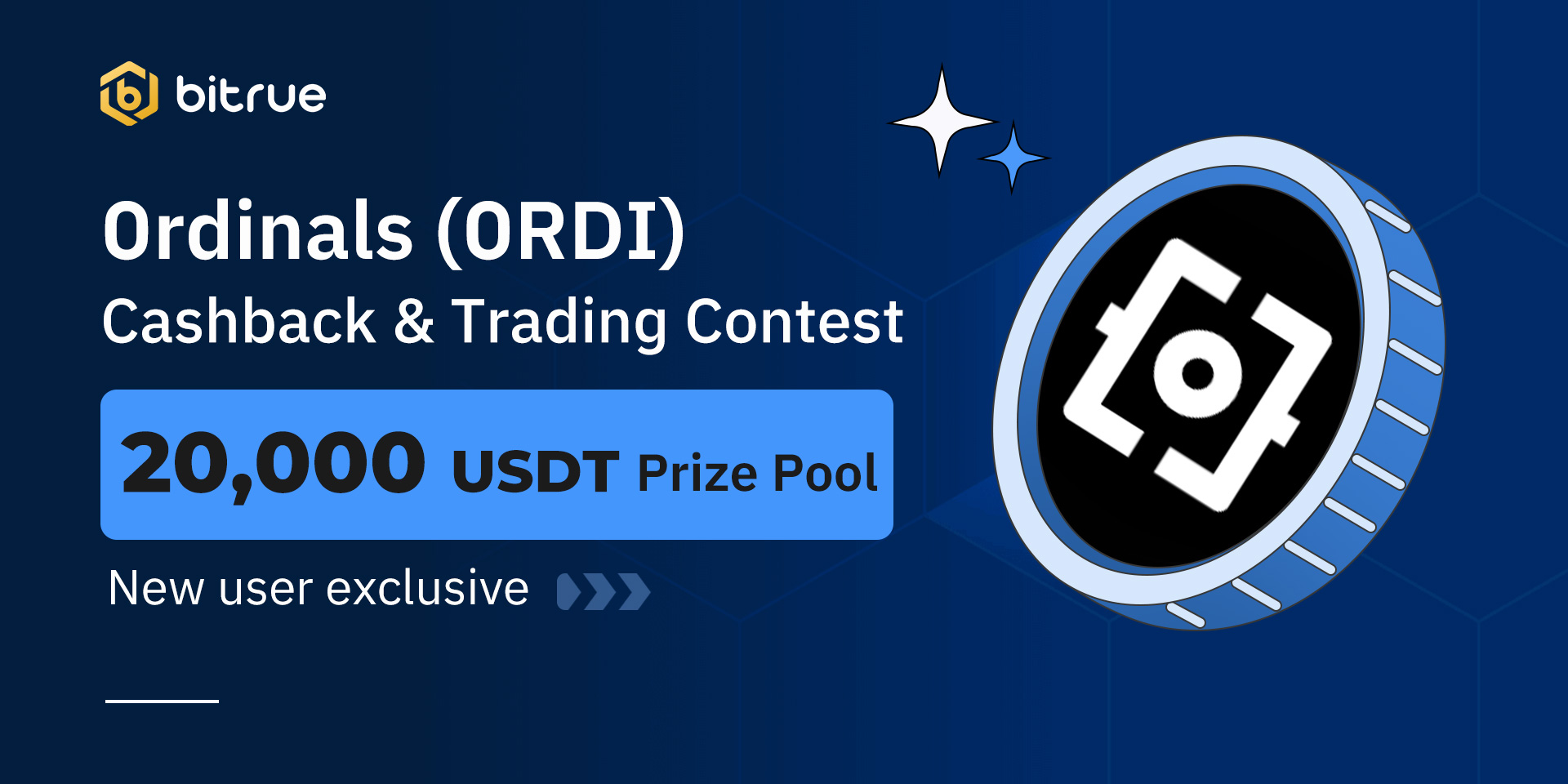 To celebrate the listing of ORDI, we have launched the exclusive events for new users. Here are the details:
Event 1: Deposit Cashback - 15,000 USDT prize pool
New users who deposit ORDI will receive a 5% cashback on their deposit amount. The maximum cashback per person is 20 ORDI. Limited to the first 100 users who make deposits, on a first-come, first-served basis.
Event 2: Trading Competition - 5,000 prize pool
New users who have a trading volume more than 100 USDT in the ORDI/USDT trading pair will have the opportunity to share 5,000 USDT. The trading volume is calculated as the sum of both the buy and sell amounts. The maximum reward per person is 1000 USDT. Trading will be opened at 10:00 UTC on July 21st.
Event Period:
July 20th, 8:00 UTC - July 27th, 8:00 UTC
Definition of New User: Users who register after the start of the event.
Terms and Conditions:
Participating users must fill out the form.
If there are any malicious cheating behaviors, such as volume swiping or batch registration of small numbers during the activity period, we will strictly review and disqualify them depending on the circumstances.
The rewards will be distributed within 10 working days after the event concludes.
Bitrue reserves the right to the final interpretation of these terms and conditions, including but not limited to modifications, changes, or cancellation of events without notice. Please contact our support team if you have any questions.