Dear Bitruers,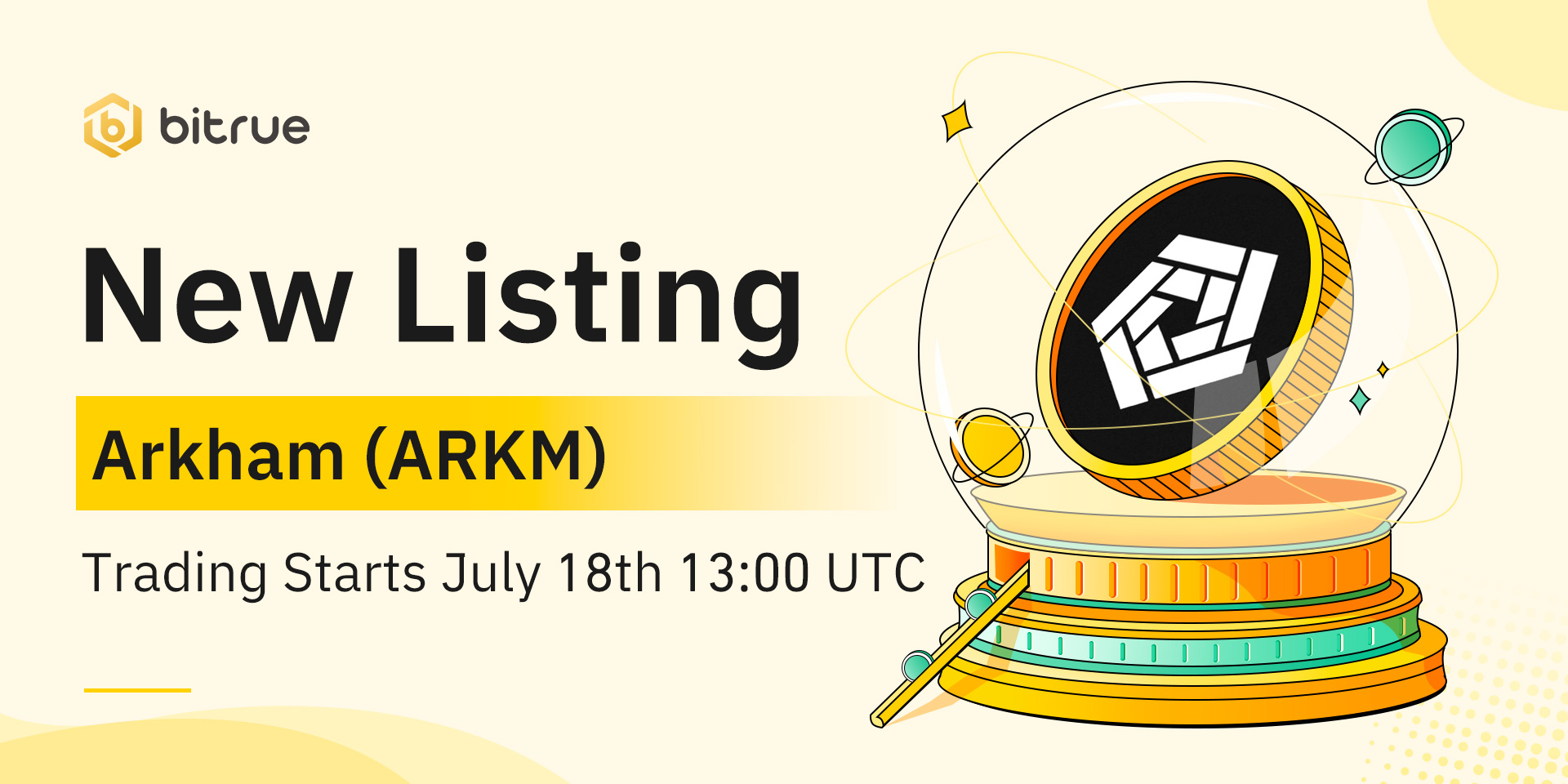 Bitrue will list Arkham (ARKM) and open trading for the ARKM/USDT spot trading pair.
Listing schedule:
Deposit

:

Open

ARKM/USDT trading opening time:

13:00 (UTC) on July 18th, 2023.

Withdrawal: Available from 13:00 (UTC) on July 19th, 2023
Project Introduction:
Arkham (ARKM)
Arkham is a blockchain analysis platform that uses artificial intelligence (AI) to deanonymize the blockchain and on-chain data. The platform's two main components are the Analytics Platform and Intel Exchange. The Analytics Platform covers analytics on various entities, exchanges, funds, whales and tokens. For instance, you can check the portfolio holdings, transaction history, exchange flows, network relationships and other on-chain analytics. The Intel Exchange allows anyone to buy and sell address labels and other intelligence, either through bounties, auctions or the DATA Program.
Arkham uses an in-house AI engine with various sources of data, such as public records, social media, web scraping and user submissions. The data is used to label addresses and provide entity analytics for ULTRA, the company's AI algorithm.
Website: https://www.arkhamintelligence.com/
Contract: https://etherscan.io/token/0x6e2a43be0b1d33b726f0ca3b8de60b3482b8b050
Follow Arkham on Twitter!
Thanks for your support!
-Bitrue Team-