Dear Bitruers,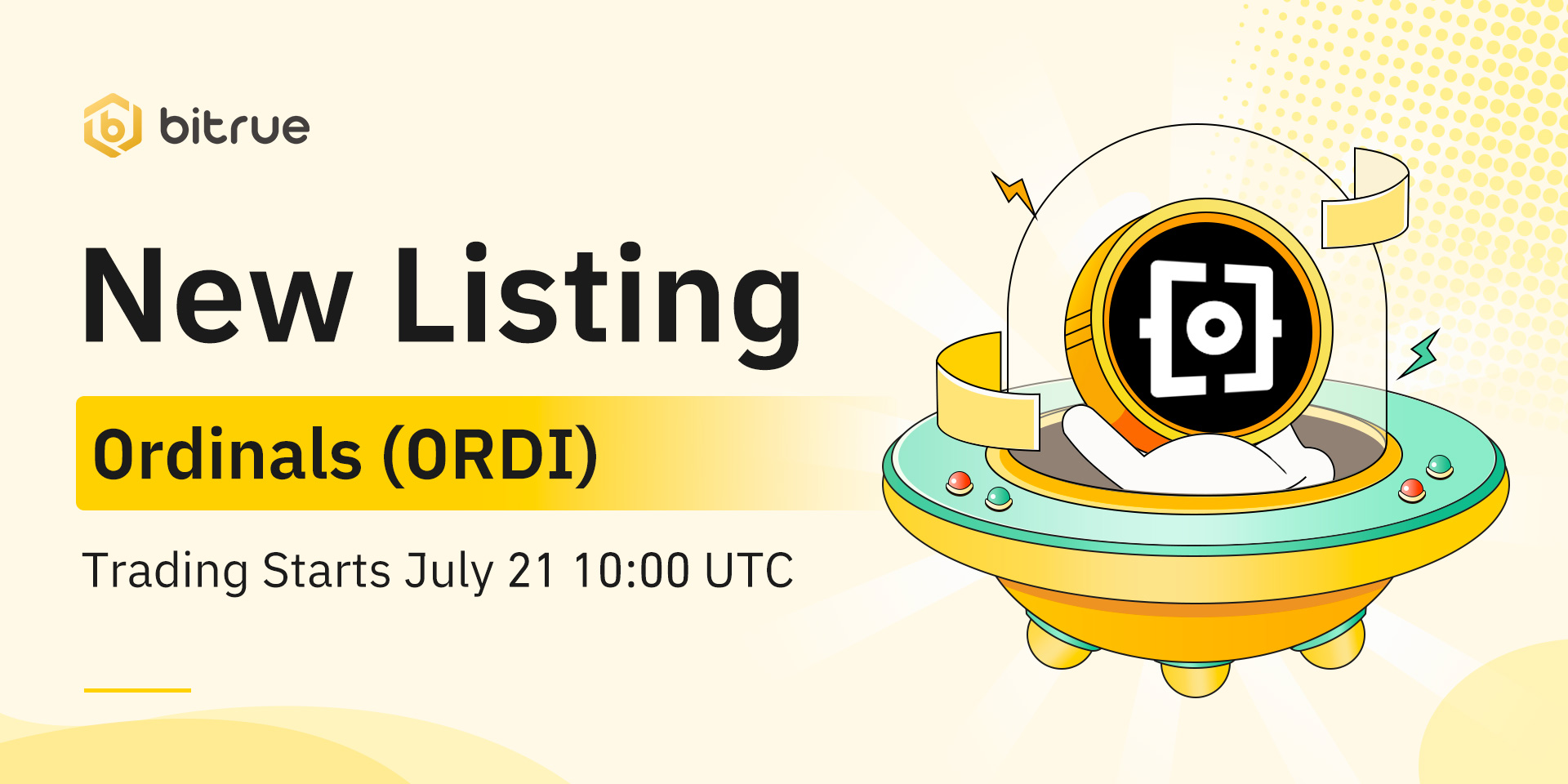 Bitrue will list Ordinals (ORDI) and open trading for the ORDI/USDT spot trading pair.
Listing schedule:
Deposit

:

Open

ORDI/USDT trading opening time: 10:00 (UTC) on July 21, 2023
Withdrawal: Available from 10:00 (UTC) on July 22, 2023
Project Introduction:
Ordinals (ORDI)
Ordinals (ORDI) is a cryptocurrency that operates with inscriptions written on the Bitcoin blockchain. Thanks to the ORDI protocol, information such as text, images, sound, and video can be written to the smallest unit of Bitcoin, satoshi. With a total of 2.1 quadrillion satoshis in Bitcoin, the Ordinals protocol opens up new use cases in the form of NFTs and tokens.
Website: https://ordinals.com/
Contract: https://ordinalswallet.com/inscription/b61b0172d95e266c18aea0c624db987e971a5d6d4ebc2aaed85da4642d635735i0
Discord: https://discord.com/invite/ordinals
Thanks for your support!
-Bitrue Team-