Dear Bitruers,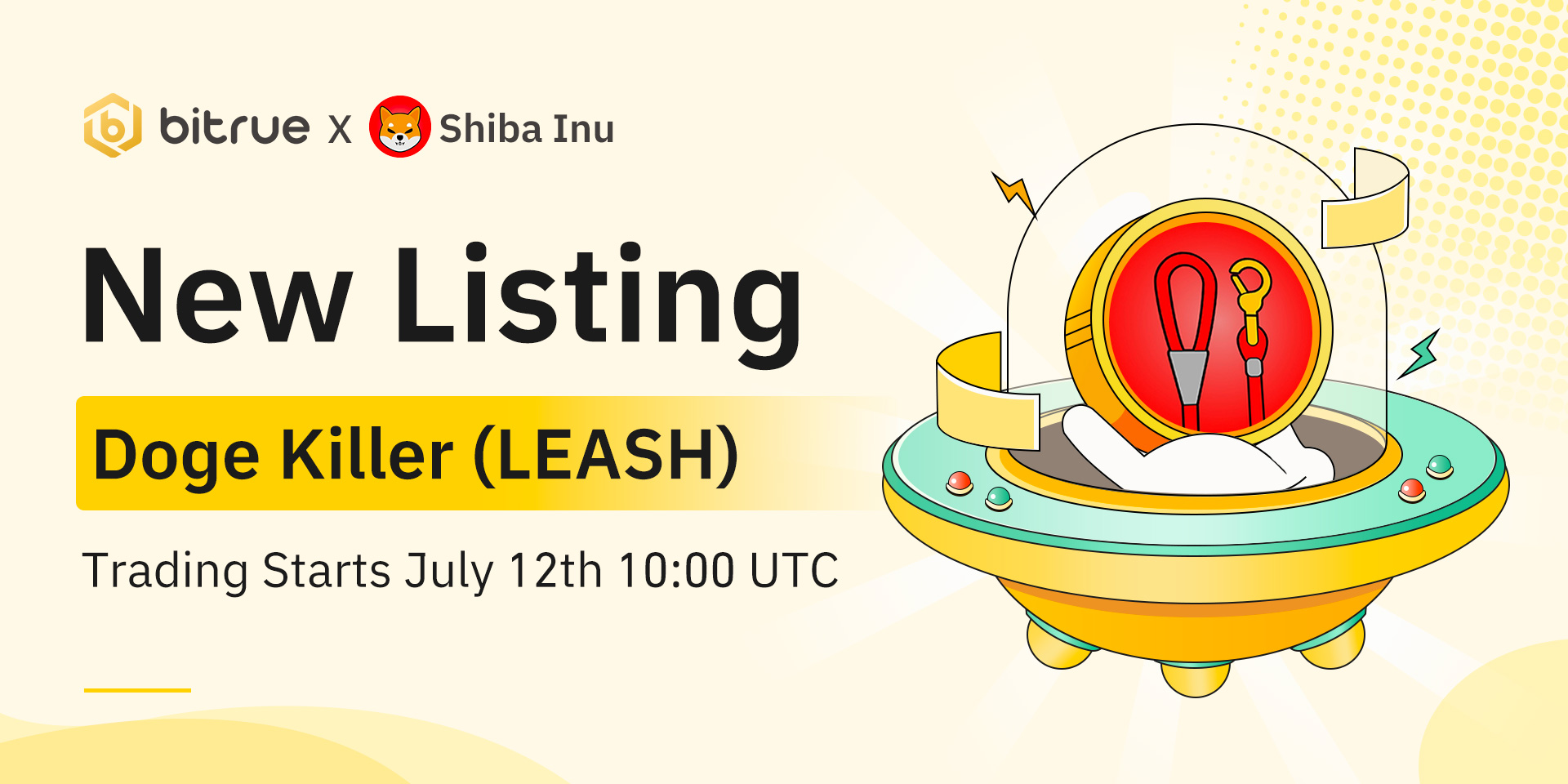 Bitrue will list Doge Killer (LEASH) and open trading for the LEASH/USDT spot trading pair.
Listing schedule:
Deposit

:

Open

LEASH/USDT trading opening time: 10:00 (UTC) on July 12, 2023
Withdrawal: Available from 10:00 (UTC) on July 13, 2023
Project Introduction:
Doge Killer (LEASH)
Doge Killer (LEASH) was originally intended to be a rebase token but then the team decided to change tack and limit the total supply to only 107,646 tokens. This extremely low supply makes it an outlier among dog coins and also helps explain its high price. Usually, dog-themed cryptocurrencies have an artificially high supply – in the billions or even quadrillions – with which they try to spur investors to buy the token and pump the price to one dollar or one cent. LEASH takes a refreshingly different approach, making it a truly unique dog coin.
Website: https://www.shibatoken.com/
Contract: https://etherscan.io/token/0x27c70cd1946795b66be9d954418546998b546634
Twitter: https://twitter.com/shibtoken
Thanks for your support!
-Bitrue Team-