Dear Bitruers,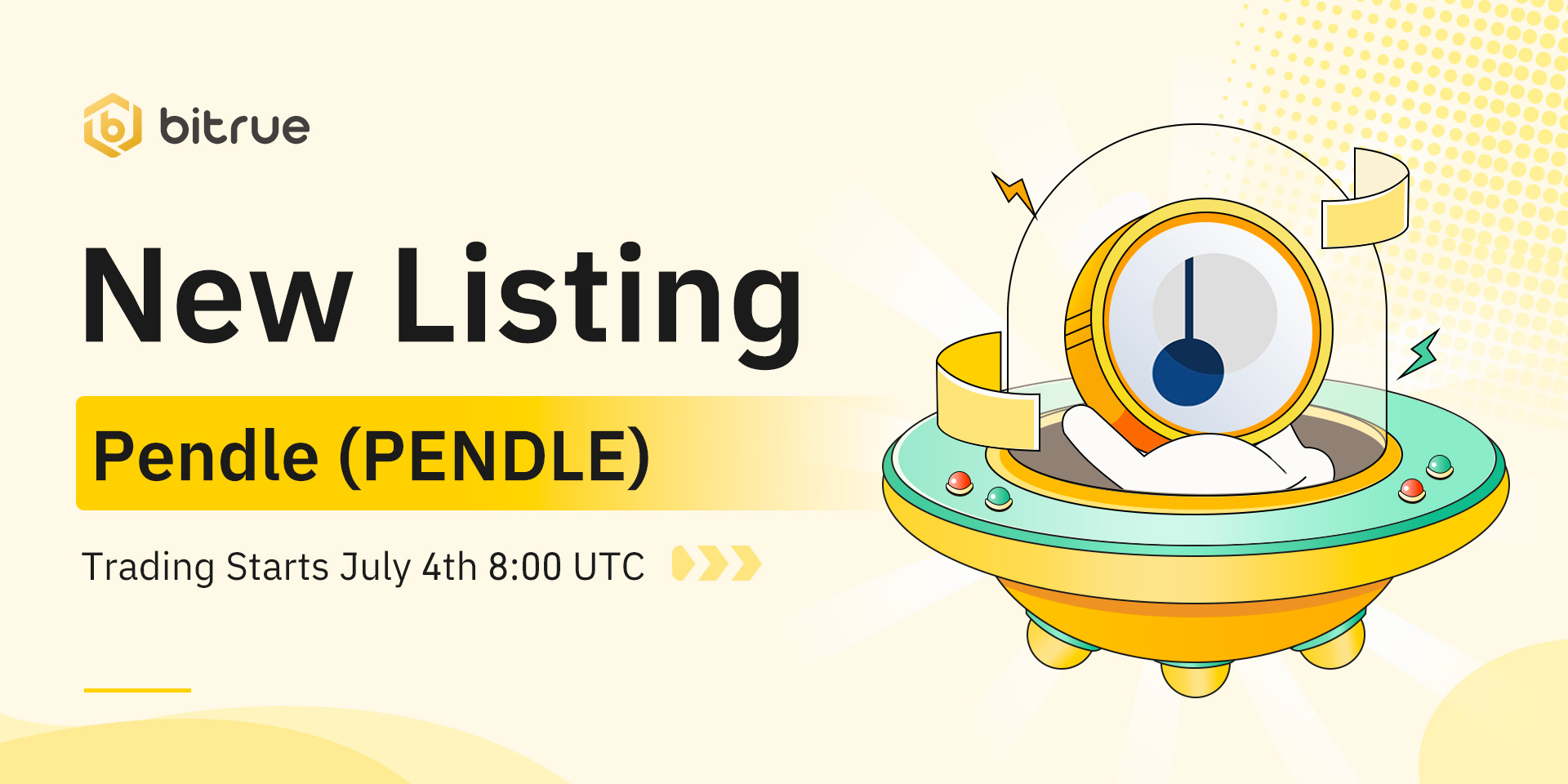 Bitrue will list Pendle (PENDLE). Trading will open for PENDLE/USDT trading pair.

Listing schedule:
Deposit

:

Open

PENDLE/USDT trading opening time: 08

:00 (UTC) on July 07, 2023.

Once the deposits meet the minimum liquidity requirements.
Withdrawal: Available from 08:00 (UTC) on July 08, 2023
Project Introduction:
Pendle is a protocol that enables the tokenization and trading of future yield. With the creation of a novel AMM that supports assets with time decay, Pendle gives users more control over future yield by providing optionality and opportunities for its utilization.
Website: https://pendle.finance/
Contract: https://etherscan.io/token/0x808507121b80c02388fad14726482e061b8da827
Twitter: https://twitter.com/pendle_fi
Thanks for your support!
-Bitrue Team-