Dear Bitruers,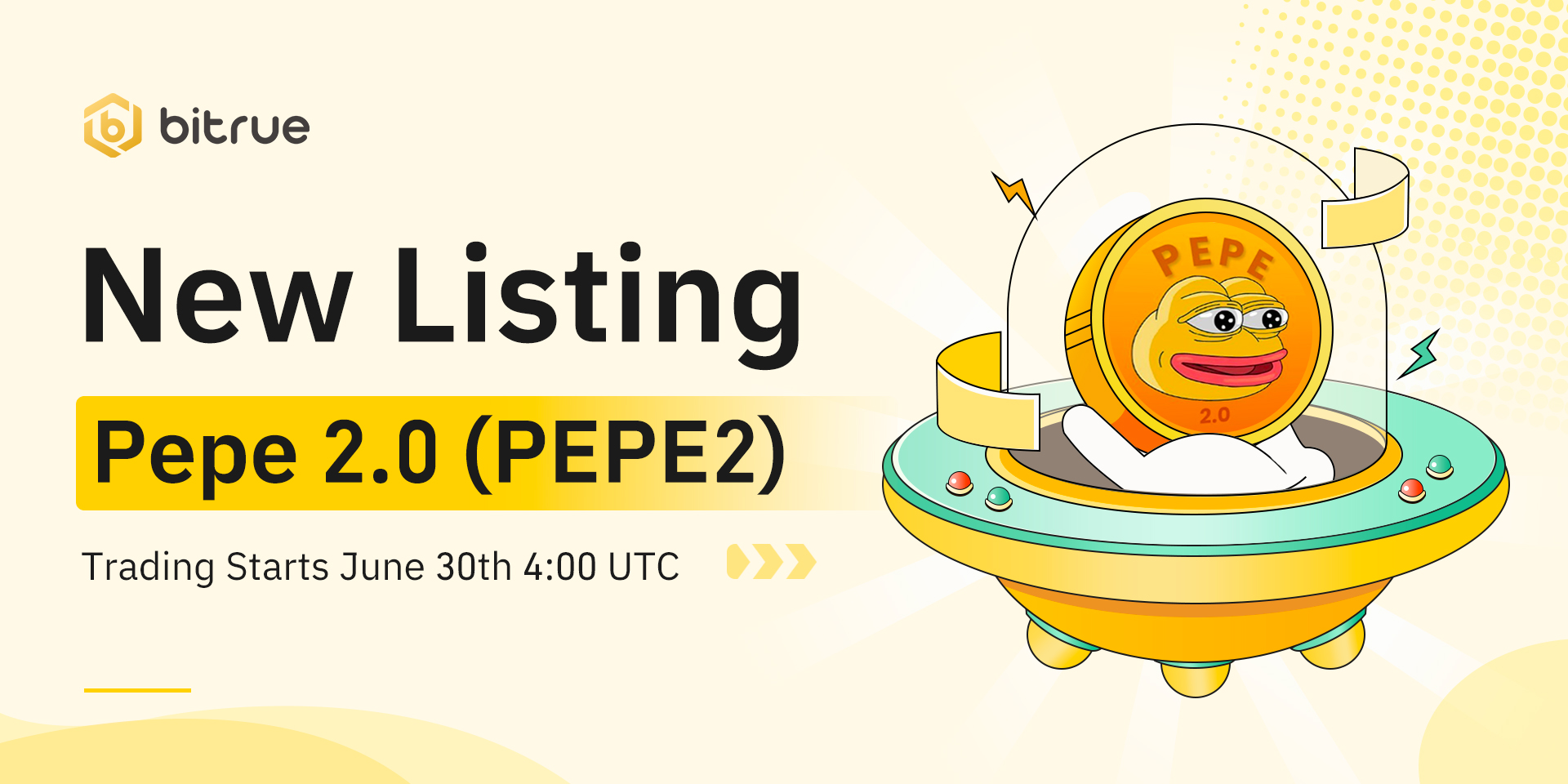 Bitrue will list Pepe 2.0 (PEPE2). Trading will open for PEPE2/USDT trading pair.


Listing schedule:
Deposit

:

Open

PEPE/USDT trading opening time: 04

:00 (UTC) on June 30, 2023.

Once the deposits meet the minimum liquidity requirements.
Withdrawal: Available from 04:00 (UTC) on July 1, 2023
Project Introduction:
Learning from past tokens mistakes, blacklisting some investors, launching on a weekend when you were spending time with your family and friends - Pepe 2.0 wants to make things right and redo his billion dollar run, he's a new version of himself, he is now PEPE 2.0. #PEPE2
Website: https://pepe20.vip/
Contract: https://etherscan.io/token/0xfb66321d7c674995dfcc2cb67a30bc978dc862ad
Twitter: https://twitter.com/pendle_fi
Thanks for your support!
-Bitrue Team-