Dear Bitruers,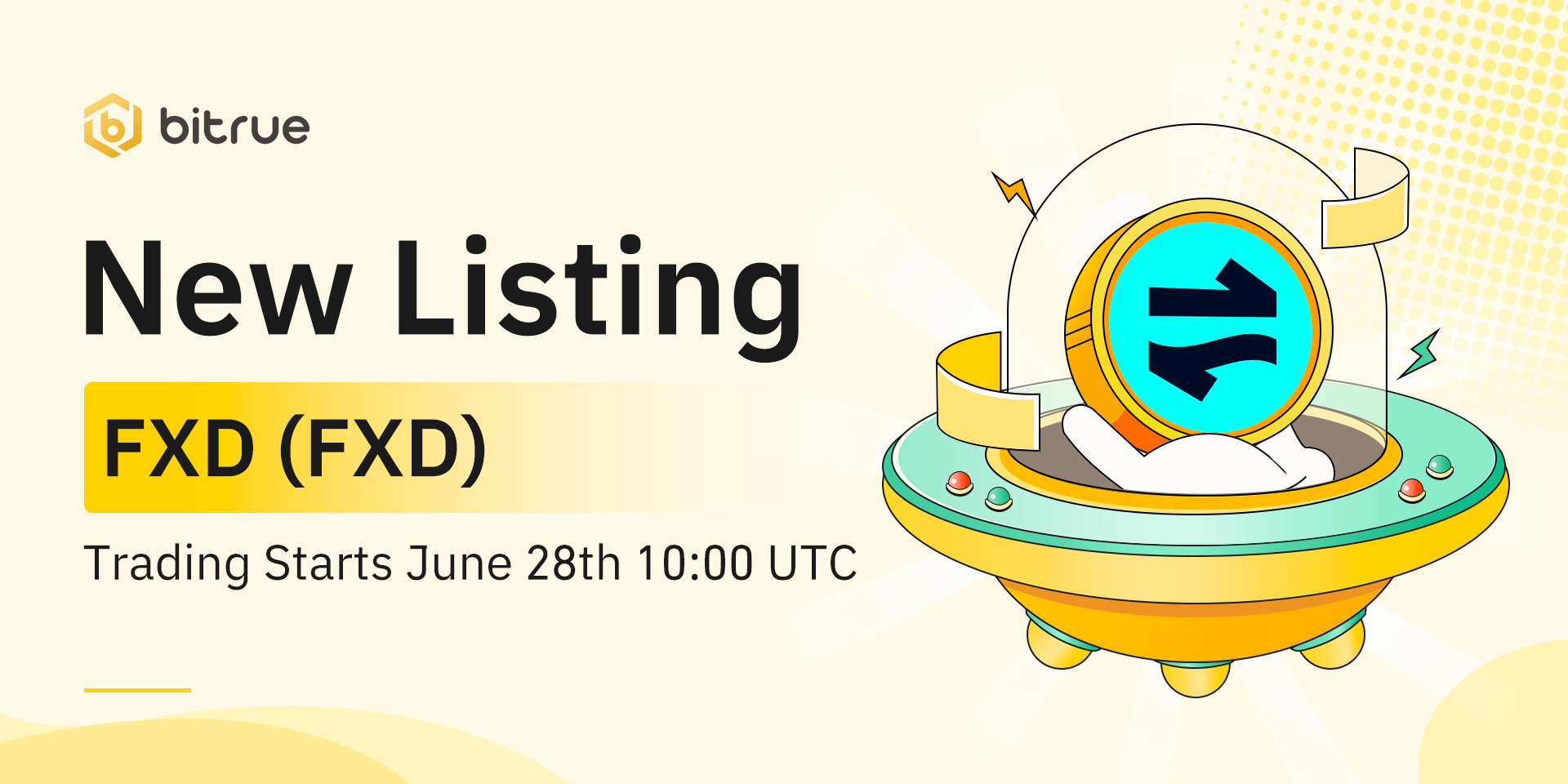 Bitrue will list FXD (FXD). Trading will open for FXD/USDT trading pair.


Listing schedule:
Deposit

:

Open

FXD/USDT trading opening time: 10

:00 (UTC) on June 28, 2023.

Once the deposits meet the minimum liquidity requirements.
Withdrawal: Available from 10:00 (UTC) on June 29, 2023
Project Introduction:
FXD is an XDC Network-based stablecoin, representing a stable-price cryptocurrency issued and developed by the Fathom.fi DAO, a decentralized autonomous organization. The value of FXD is softly pegged to the U.S. dollar and is supported by an over collateralized XDC Token, which is securely held in smart-contract vaults during the creation of new FXD tokens. One of the primary objectives of FXD is to address the existing gap in trade finance by offering direct access to alternative investors for micro, small, and medium-sized enterprises (MSMEs).
Website: https://dapp.fathom.fi/
Contract: https://xdcscan.io/tokens/xdc49d3f7543335cf38fa10889ccff10207e22110b5/xrc20/xdcf28746f0830ecd6838fac6f4f6f06ae4d40db1d9#token-transfer
Twitter: https://twitter.com/Fathom_fi
Thanks for your support!
-Bitrue Team-