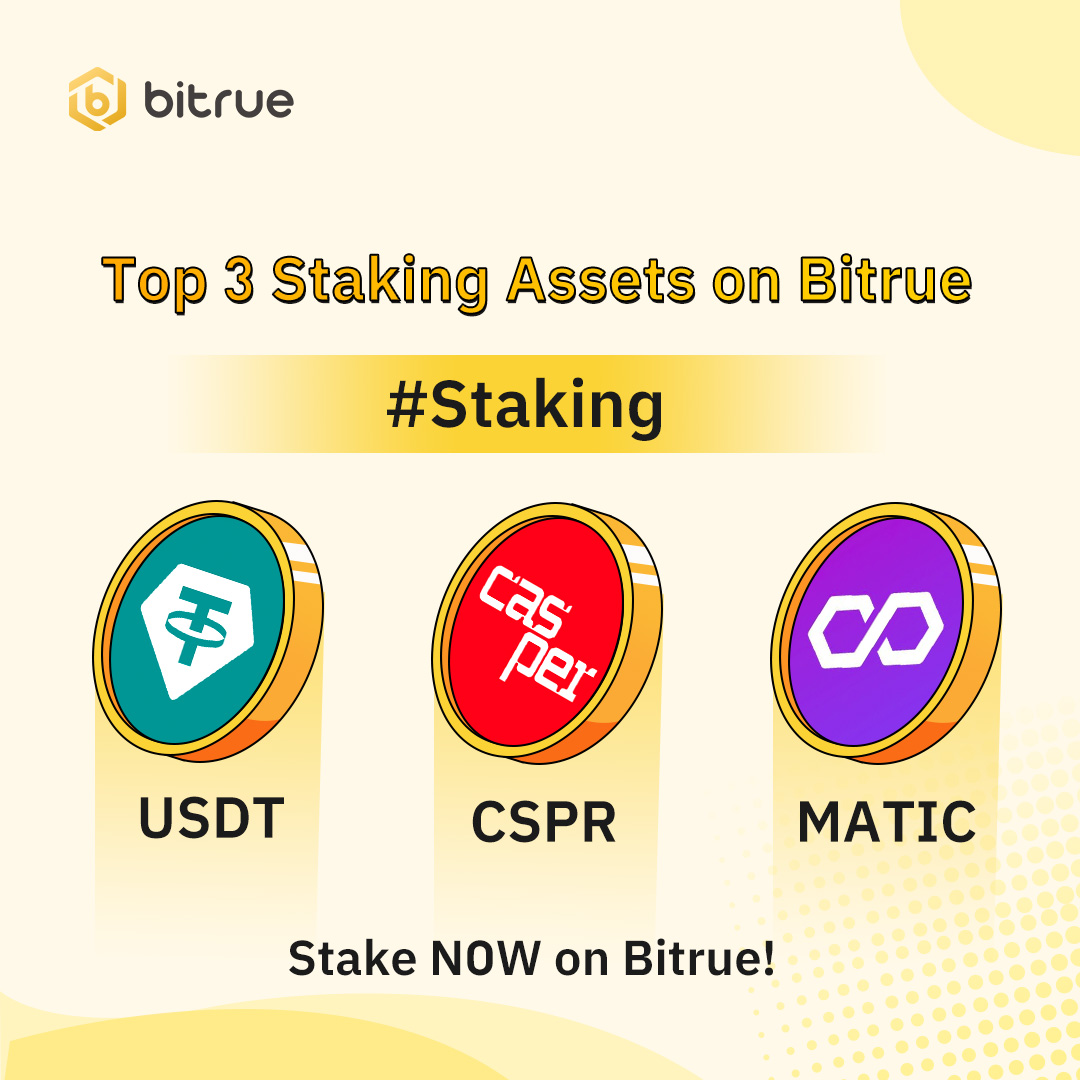 Dear Bitruers, wondering which top 3 assets are the most staked on Bitrue? We have prepared a highlight for the top 3 most staked assets on Bitrue. Stake now on https://www.bitrue.com/yield-farming/
USDT/USDC
USD Coin (USDC) has emerged as a stablecoin revolutionizing the world of digital payments. As a stablecoin pegged to the US dollar, USDC provides stability and reliability in a fast-paced cryptocurrency market. Operating on the Ethereum blockchain, it offers transparency, security, and near-instantaneous transactions. Behind the success of USDC is a strong team of professionals. Circle, a leading global financial technology firm, and Coinbase, a renowned cryptocurrency exchange, jointly launched USDC in 2018. Circle brings expertise in digital finance, while Coinbase brings a wealth of experience in cryptocurrency trading and infrastructure. Together, their collaboration has enabled the development and growth of USDC into one of the most widely used stablecoins in the market. The team behind USDC continues to drive innovation, ensuring its stability, accessibility, and utility for individuals and businesses seeking a reliable digital payment solution.
USDT (Tether) has emerged as a leading stablecoin, offering stability and reliability in the world of cryptocurrencies. With a 1:1 peg to the US dollar, USDT provides users with a consistent value amidst market volatility, making it popular among traders and investors. It enables seamless global transactions, facilitating fast and low-cost cross-border payments. Transparency and auditing are key features of USDT, as it operates on a public blockchain and undergoes regular professional audits. Behind the success of USDT is Tether Limited, a company founded in 2014. Comprised of finance, blockchain, and compliance experts, the dedicated team ensures the stability, integrity, and regulatory compliance of USDT. Overall, USDT's stability, accessibility, and the team behind it have positioned it as a leading stablecoin driving global transactions in the cryptocurrency space.
USDC and USDT are poised for a promising future as stablecoins in the evolving digital economy. Their stability and pegged values to traditional fiat currencies make them attractive for various use cases, including cross-border transactions, DeFi applications, and e-commerce. Ongoing development, innovation, and regular audits ensure transparency, security, and regulatory compliance. The integration of USDC and USDT with traditional financial systems through partnerships with banks and institutions can lead to broader acceptance and adoption. Ultimately, the future of these stablecoins holds the potential to revolutionize digital payments and bridge the gap between traditional finance and the digital world.
Introducing Casper Network, a Turing-complete smart-contracting platform using Proof-of-Stake (PoS) and WebAssembly. There are several advantages of using Casper Network both for users as well as for developers; for example, the predictable network fees that could be felt by both developers and users as it pushes them to interact with the network more frequently. Through their flexible privacy options, upgradeable contracts, and step-by-step tutorial as the network's architecture is arranged to be developer friendly.
For future endeavors, Casper Network will always improve on their existing features as well as expanding to other features. For instance, at the Blockchain Economy Istanbul Summit they explained how NFTs can disrupt the traditional way on how music rights work and how using their network would be a step upgrade in the industry. By eliminating the middlemen and replacing them with NFTs, creators can reach out in a more direct interaction towards their audiences. Casper Network is not only focusing on making a mark on the blockchain sector, but also becoming a solution to other industries as well.
One of Ethereum's L2 pioneers, Polygon was launched in 2017 and has since evolved into one of the biggest ecosystems existing in the blockchain sector. Polygon is developed as a scaling solution towards the Ethereum network. It improved the transaction speed of the network by spreading transactions from the main Ethereum blockchain towards other side chains to improve the performance speed of Ethereum, and users since then have enjoyed lower cost and stability of the Ethereum gas fee.
Now more than ever, Polygon have been working closely on their zkEVM Mainnet as its Beta mainnet has launched earlier this year. Their zkEVM Mainnet is a deployment on the EVM without any rewriting codes which lower transaction costs by utilizing ZK proof. As the Ethereum ecosystem is complex and abundant, the deployment of zkEVM will be compatible with most of the existing smart contracts, developer tools as well as the wallet that currently run on EVM.