Dear Bitruers,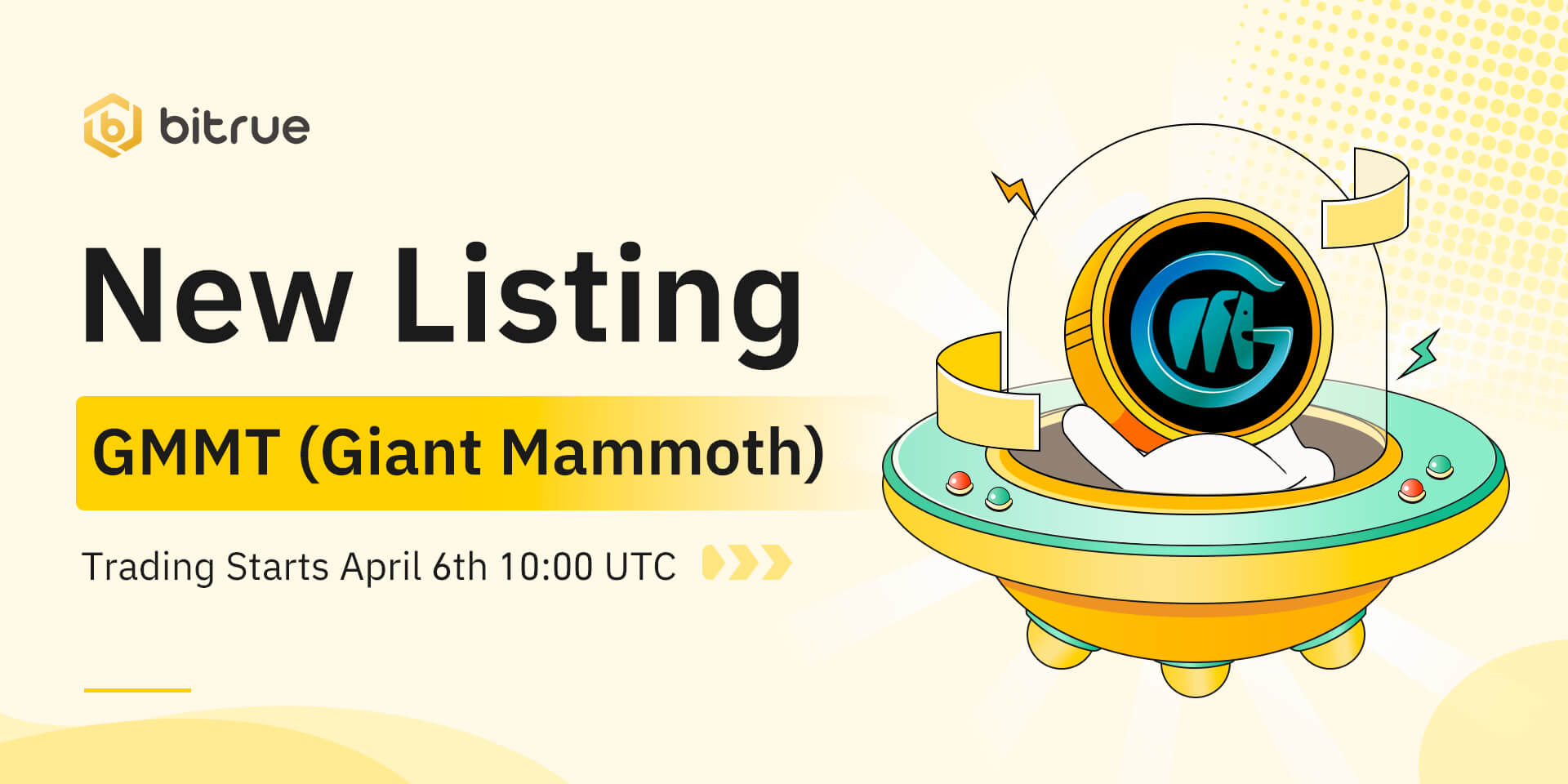 Bitrue will list Giant Mammoth (GMMT). Trading will open for GMMT/USDT trading pair at 2023-04-06 10:00 (UTC).
Giant Mammoth Chain solves the problem of scalability and security and builds a high-level network. It is designed for applications that build their own chain, including higher speeds and lower network gas costs than before, EVM compatibility, and risk mitigation. GMMT is a project that started with inspiration from the Layer 1 and Layer 2 solutions that are currently attracting a lot of attention. It is designed to go beyond the limitations of a Layer 2 chain belonging to one Layer 1 chain, and ultimately build a true multi-chain by belonging to multiple Layer 1 chains.
More information can be found on their official website at: https://gmmtchain.io/
Deposits for this coin (Mainnet Supported) have been enabled already, so existing traders are able to deposit in advance. Withdrawals will be enabled approximately 24 hours after trading has begun.
Thanks for your support!
-Bitrue Team-