Dear Bitruers,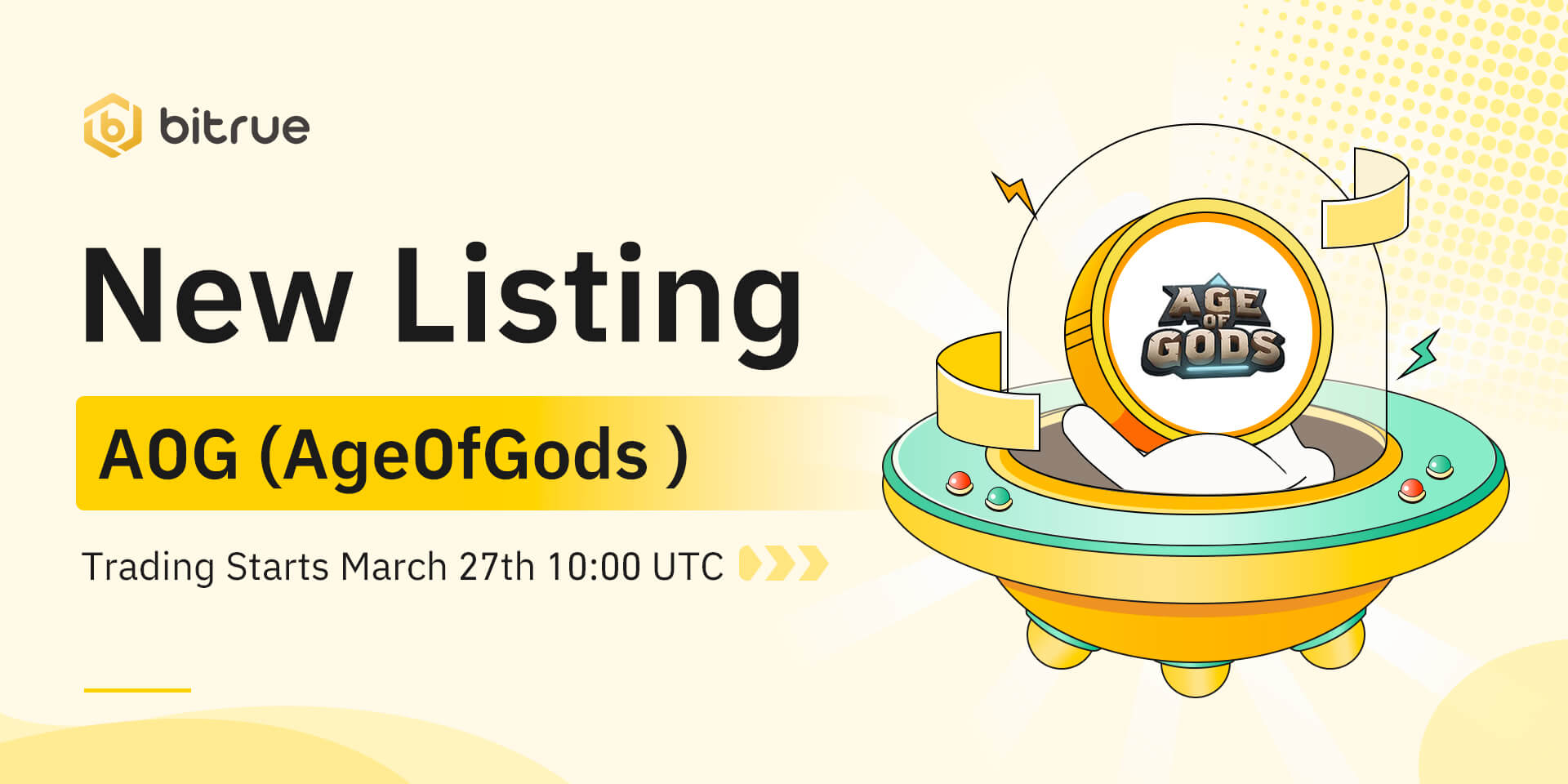 Bitrue will list AgeOfGods (AOG). Trading will open for AOG/USDT trading pair at 2023-03-27 10:00 (UTC).
AgeofGods is a next-generation NFT action card game where you can play and earn tokens in the process through a Play-to-Earn model thereby owning all the ownership rights over the in-game items and getting incentivized to play and progress through the game.
More information can be found on their official website at: https://www.ageofgods.net/
Deposits for this coin (BEP20 Chain Supported) have been enabled already, so existing traders are able to deposit in advance. Withdrawals will be enabled approximately 24 hours after trading has begun.
Thanks for your support!
-Bitrue Team-