Dear Bitruers,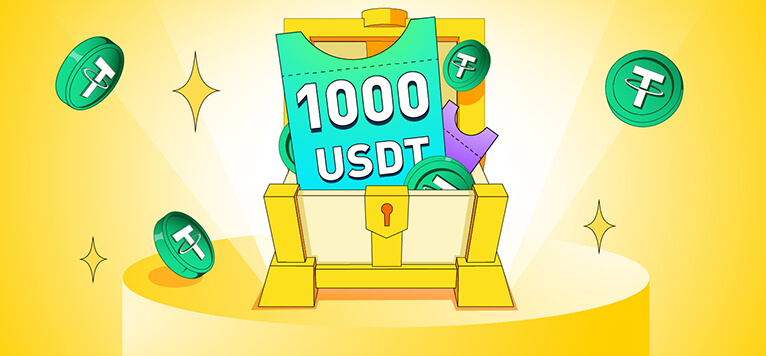 Thank you for your active participation in this event. Your participation has been a key factor in the success of Bitrue. The Bitrue Rewards Center is where all Bitrue users can receive their benefits, and it records the growth and progress of each Bitruer.
Therefore, we will continue to provide rewards after the event to show our continuous support to our users. The Win 1,000 USDT Rewards event for newly registered users will be extended. The rewards will remain the same after the event concludes until further notice. Rewards will be distributed every Monday.
Thank you for your support!
Terms and Conditions:
New users that have not completed the Newcomer Benefits tasks during the event period will not be able to receive the corresponding rewards.

Newly registered users can participate in Win 1,000USDT Rewards at the same time, and receive corresponding rewards upon completion. Only new users that have completed KYC authentication will be eligible for the rewards.

The rewards for "Win 1,000USDT Rewards" Will be distributed to the corresponding Futures/Spot account within 7 working days after the events conclude.
Users must complete the above tasks during the event period in order to receive the corresponding task rewards. If the tasks have been completed after the events conclude, it will be considered as invalid participation;
Bitrue reserves the right to the final interpretation of these terms and conditions, including but not limited to modifications, changes, or cancellation of events without notice. Please contact our support team if you have any questions.