Dear Bitruers,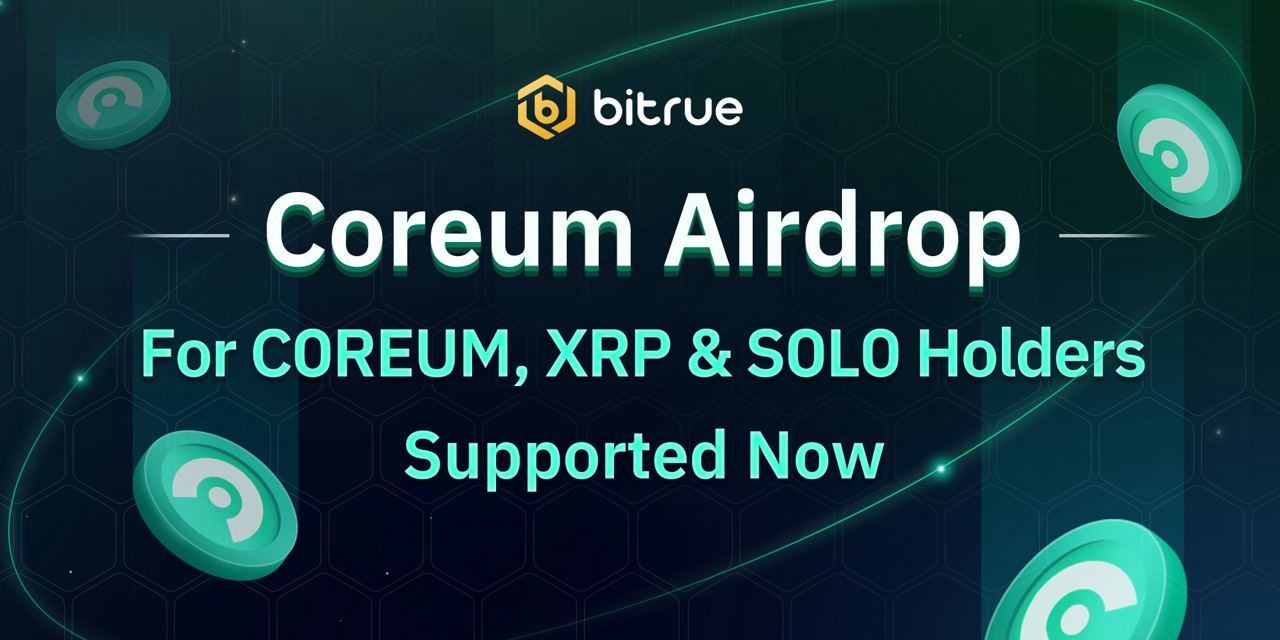 Bitrue will be supporting the upcoming airdrop of Coreum to users on Bitrue who own COREUM, SOLO, and XRP. Please refer to the official airdrop announcement from the Coreum team for more information about the rationale behind this airdrop.
For COREUM holders on Bitrue, a snapshot of COREUM will be taking place on March 24th, 2023, 04:00 AM UTC. If you wish to take part in this airdrop then please make sure you are holding this token at that time.
For SOLO and XRP holders, we will soon launch a dedicated website for you to participate in the airdrop. The deadline for participation will be March 24th, 2023, 04:00 AM UTC. Please stay tuned for further updates about the xCORE airdrop distribution on Bitrue by keeping an eye on our Official Twitter Account.
If you wish to maximize your rewards, be sure to add more COREUM, SOLO, and XRP to your Bitrue account before the snapshot time. COREUM is available for trading on Bitrue paired with USDT.
Note:
The snapshot process may take up to 1 hour to complete, any funds that are sold, moved, or interacted with in any way during this time may not be computed accurately. We advise users not to touch their coins during this time.
Thank you for your support!