Dear Bitruers,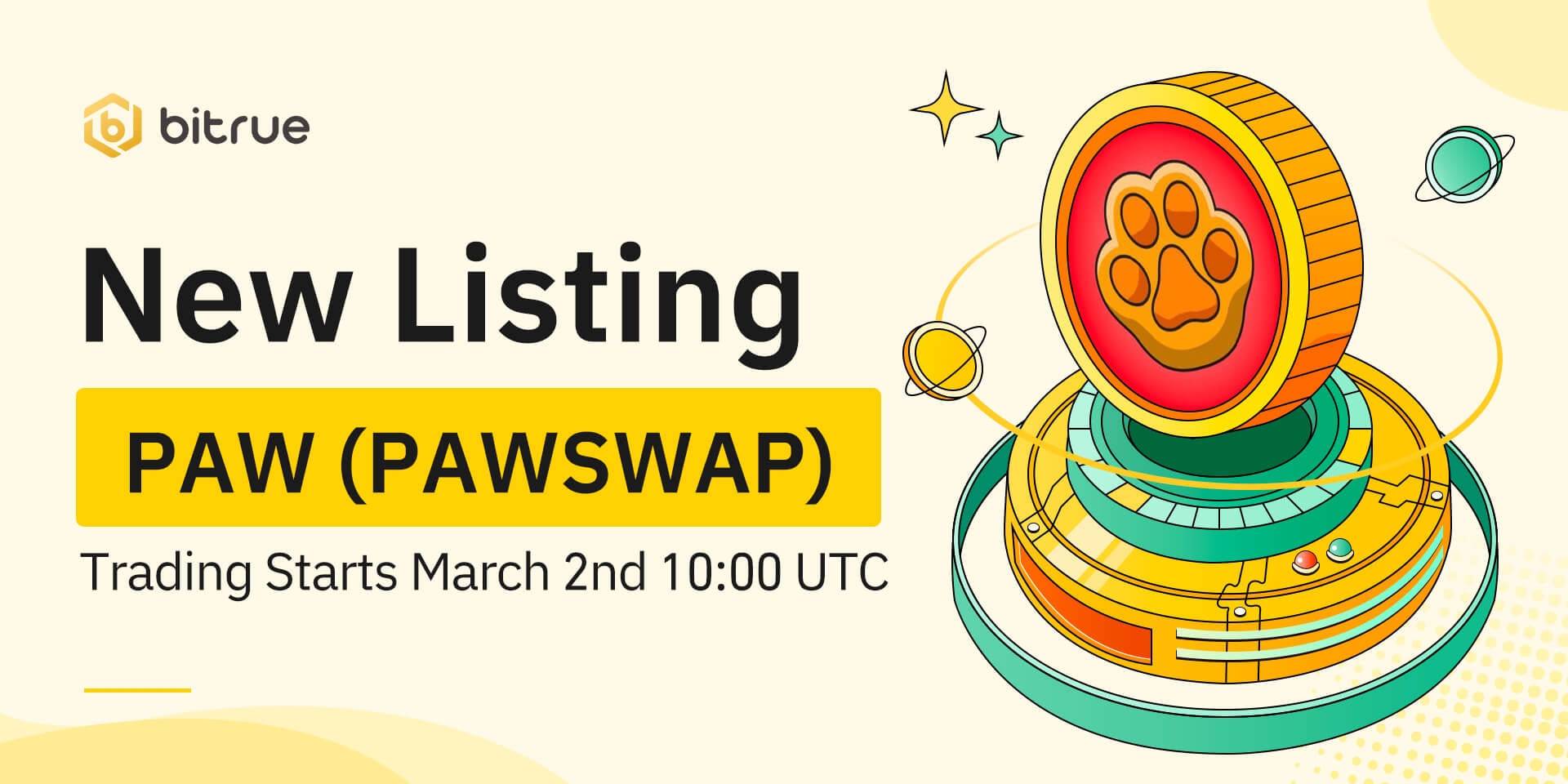 Bitrue will list PAWSWAP (PAW). Trading will open for PAW/USDT trading pair at 2023-03-02 10:00 (UTC).
Pawswap will be the first advanced DEX built on the Shibarium ecosystem. Built on the premise of decentralization, $PAW offers a secure, fast and user-friendly experience for trading your favorite crypto assets. Join us on this journey to revolutionize the way we trade. we will serve a nascent ecosystem that is already buzzing with dozens of new projects. crypto enthusiasts and investors who want to get an early footing to explore the riches of this world have a limited scope of options to do so.
More information can be found on their official website at: https://pawecosystem.com/
Deposits for this coin (ERC20 Network Supported) have been enabled already, so existing traders are able to deposit in advance and trading coming soon. Withdrawals will be enabled approximately 24 hours after trading has begun.
Thanks for your support!
-Bitrue Team-