Dear Bitruers,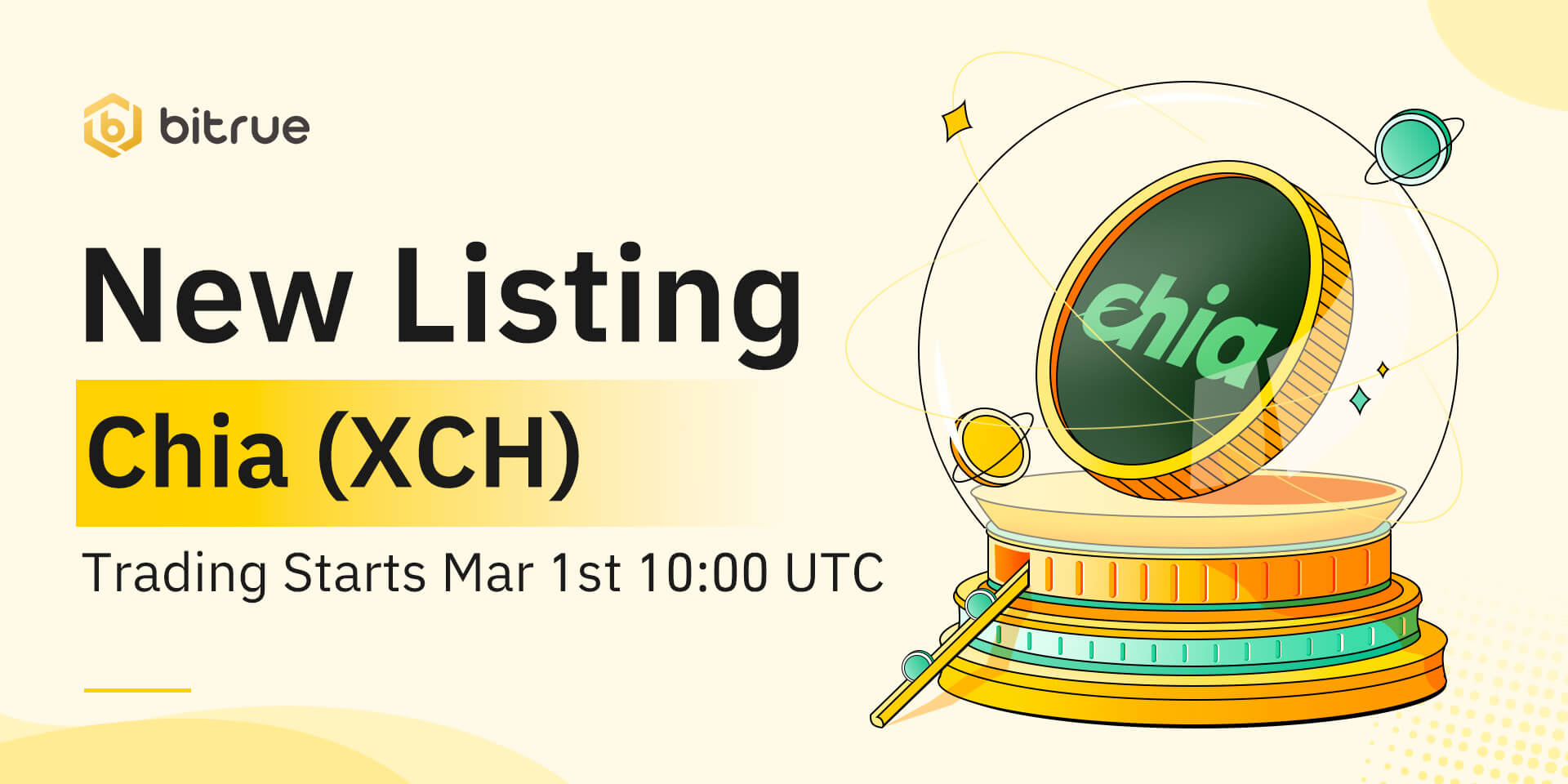 Bitrue will list Chia (XCH). Trading will open for XCH/USDT trading pair at 2023-03-01 10:00 (UTC)
Chia Network (XCH) is a layer 1 blockchain that uses its own custom-designed programming language called Chialisp and a novel consensus mechanism called proof-of-space-and-time (PoST). The combination of these two allows the blockchain to use less energy without compromising network security. In contrast to most other blockchains, Chia Network is a public, for-profit, open source company that aspires to become listed on NYSE or NASDAQ. Its blockchain is aimed at enterprise use, which is why Chia Network plans to have XCH on its balance sheet in case of a listing.
More information can be found on their official website at: https://www.chia.net/
Deposits for this coin (XCH Mainnet Supported) have been enabled already, so existing traders are able to deposit in advance and trading coming soon. Withdrawals will be enabled approximately 24 hours after trading has begun.
Thanks for your support!
-Bitrue Team-