💓Give your Valentine's a chance at i-NFT-nity with Blur https://blur.io/
💝Stand a chance to share 50 USDT in rewards.
Steps to enter the event:
1. Have a Bitrue account. Don't have one? Register Here
2. Check out the Blur NFT Marketplace https://blur.io/
3. Browse around and screenshot an NFT that you really LOVE
4. Drop your NFT screenshot in the comments and the reason why you chose it.
For example: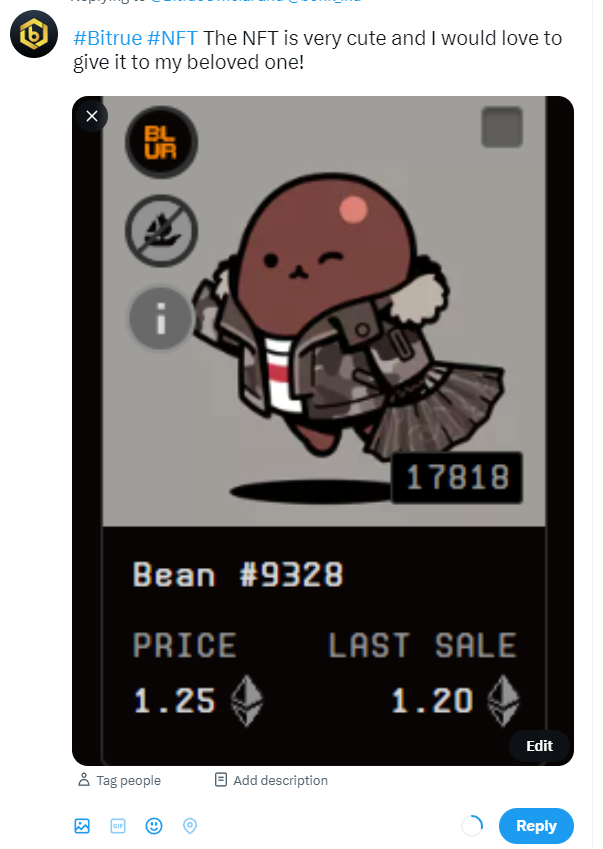 Notes:
The winners will be announced on Bitrue's official Twitter Account and will be contacted by the official Bitrue Account. Be careful of frauds pretending to be from Bitrue, and never share your password to anyone (even to Bitrue employees).


The reward will be sent to the user's exchange account within 14 working days after the end of this activity.


Bitrue has the right to decide on the outcome of this activity, and Bitrue has the right to disqualify any participants showing any fraudulent behavior.