Dear Bitruers,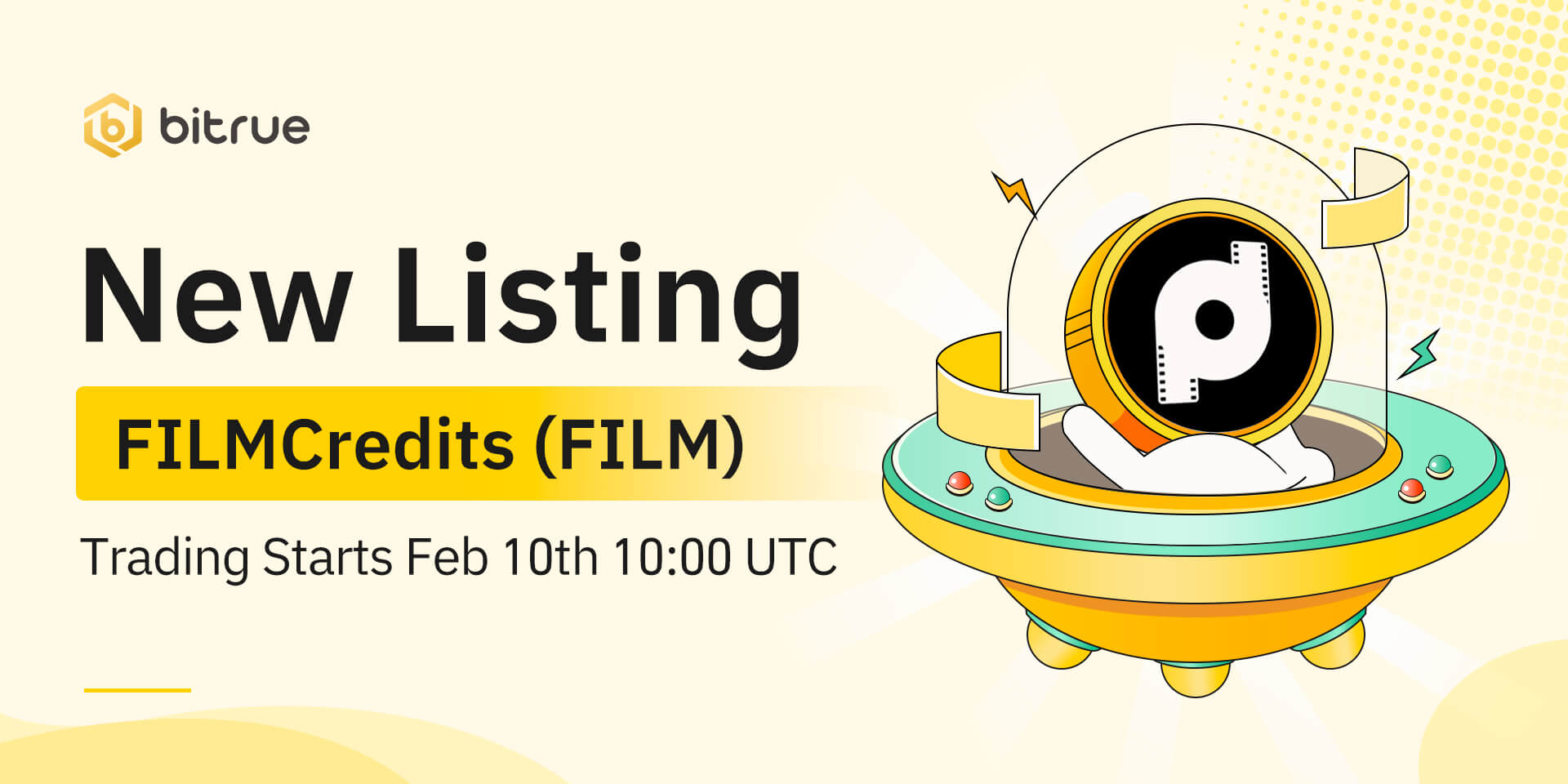 Update: $FILM/USDT trading opening time has been changed to 4:00 UTC, 13 Feb. We apologize for any inconvenience caused.
Bitrue will list FILMCredits (FILM). Trading will open for FILM/USDT trading pair at 2023-02-10 10:00 (UTC)
As a nonprofit organization, Decentralized Pictures opens up the film financing world to a daring and passionate new generation of filmmakers and filmgoers, wherever they may be. Decentralized Pictures strives to empower the community to choose which films get made, effectively creating new keys into the industry which have historically been held by the gatekeepers of Hollywood.
By using blockchain technology and Decentralized Pictures FILMCredits also referred to as Decentralized Pictures FILMCoins (FILM), their unique digital currency, Decentralized Pictures creates a transparent curation platform and autonomous rewards system in which every participant is accountable to the network. With smart contracts built on a blockchain, Decentralized Pictures delivers a level of trust and transparency never before seen in the film industry.
More information can be found on their official website at: https://decentralized.pictures/
Deposits for this coin (FILM Mainnet Supported) have been enabled already, so existing traders are able to deposit in advance and trading coming soon. Withdrawals will be enabled approximately 24 hours after trading has begun.
Thanks for your support!
-Bitrue Team-