Dear Bitruers,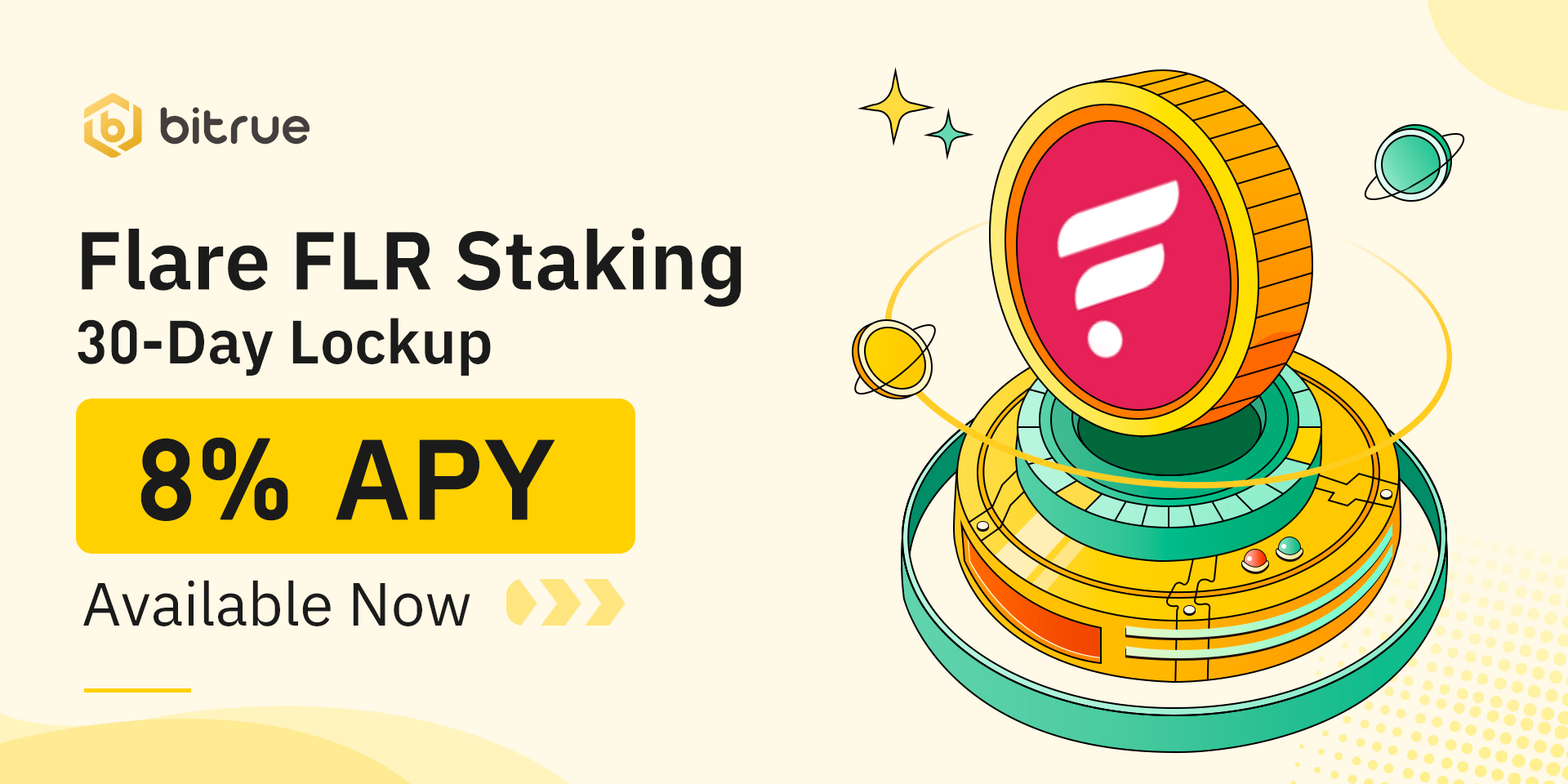 Starting on Jan 30th at 13:00 UTC you will be able to make investments in FlareNetworks $FLR to receive rewards up to 8% APY in 30 days. We are also increasing the interest rate for FLR in our Power Piggy to 6%. If you're planning to hold FLR for a long time in the future, then you can set and forget it in our investment service and watch as you receive interest over time with no strings attached. See the table below for details:


| | | | |
| --- | --- | --- | --- |
| Invested Coin | Reward Coin | Lockup (Days) | APY (Estimated) |
| FLR | FLR | Flexible | 6% |
| FLR | FLR | 30 | 8% |
Look for the Power Piggy & Staking section on the Bitrue official website, and make sure you turn up at 13:00 UTC on Jan 30th as these investments often sell out extremely quickly.


More Staking pools will open up all the time, but the exact nature of the pools is up to the community to decide. If there is a specific coin that you want to farm, let us know about it by shouting it out to us on our Twitter account @BitrueOfficial.
Warning Risk: Cryptocurrency trading is subject to high market risk. Please make your decision cautiously. Bitrue will make the best efforts to choose high-quality assets, but will not be responsible for any asset risk associated.